Microsoft Teams Call Centre Reporting: Component Deep Dive
Image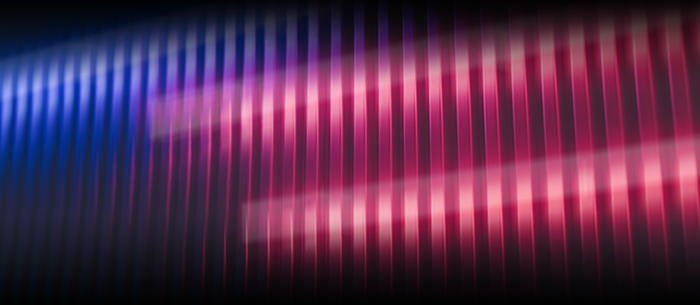 If you've implemented, or are thinking about implementing, the native Microsoft Teams call centre, one crucial component is the reporting suite.
Microsoft Teams call centre (actually named Dynamics 365 customer service) reporting informs your contact centre teams and wider business on volumes across your inbound calling channels. It also helps identify patterns of behaviour, flaws and successes in your customer service setup. 
Unlike third-party call centre software, and its associated reporting, Microsoft Teams call centre reporting keeps everything within the Microsoft suite. 
With that in mind, let's walk through what's included as standard when you subscribe to Microsoft's new call centre offering.
What do you get with Microsoft Teams call centre reporting?
When you subscribe to Microsoft's call centre functionality, you get access to the following features:
Microsoft Teams call queue dashboards
Microsoft Teams call queue reporting
Microsoft Teams call quality dashboard
Third-party options for Microsoft call centre reporting
1 - Microsoft Teams call queue dashboards and monitoring
You can see real-time the key metrics for the cases your agents are working on in the native call queue dashboards.
Within the Dynamics 365 contact centre, there are several dashboards available depending on your role. Let's take a look at each one.
Customer service agent dashboards
Every agent gets access to their own dashboard where they can view their active cases.
Image

Information such as case title (name), unique case number, priority, originating contact channel, customer name, current status, and created on date are available within the view.
Agents can create and update cases from this view. They can also choose to see all historical cases if they need to check on a previous customer query.
Customer service manager dashboard
For users assigned the "customer service manager" role, access is available into the ongoing cases of each agent. This is useful for real-time and end-of-day reporting to baseline call volumes.
In the customer service manager dashboard, supervisors and managers can view:
Active cases per agent
Cases by SLA status over the week
Cases by queue types (i.e. sales and support)
Image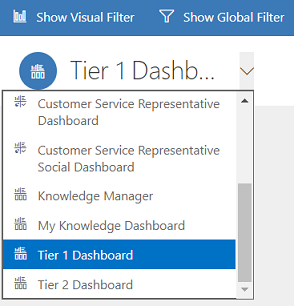 Customer service operations dashboard
The customer service operations dashboard shows information relating to cases that have already been resolved. This is the ideal view for a supervisor or quality assurance manager conducting reviews on agent or case performance.
Image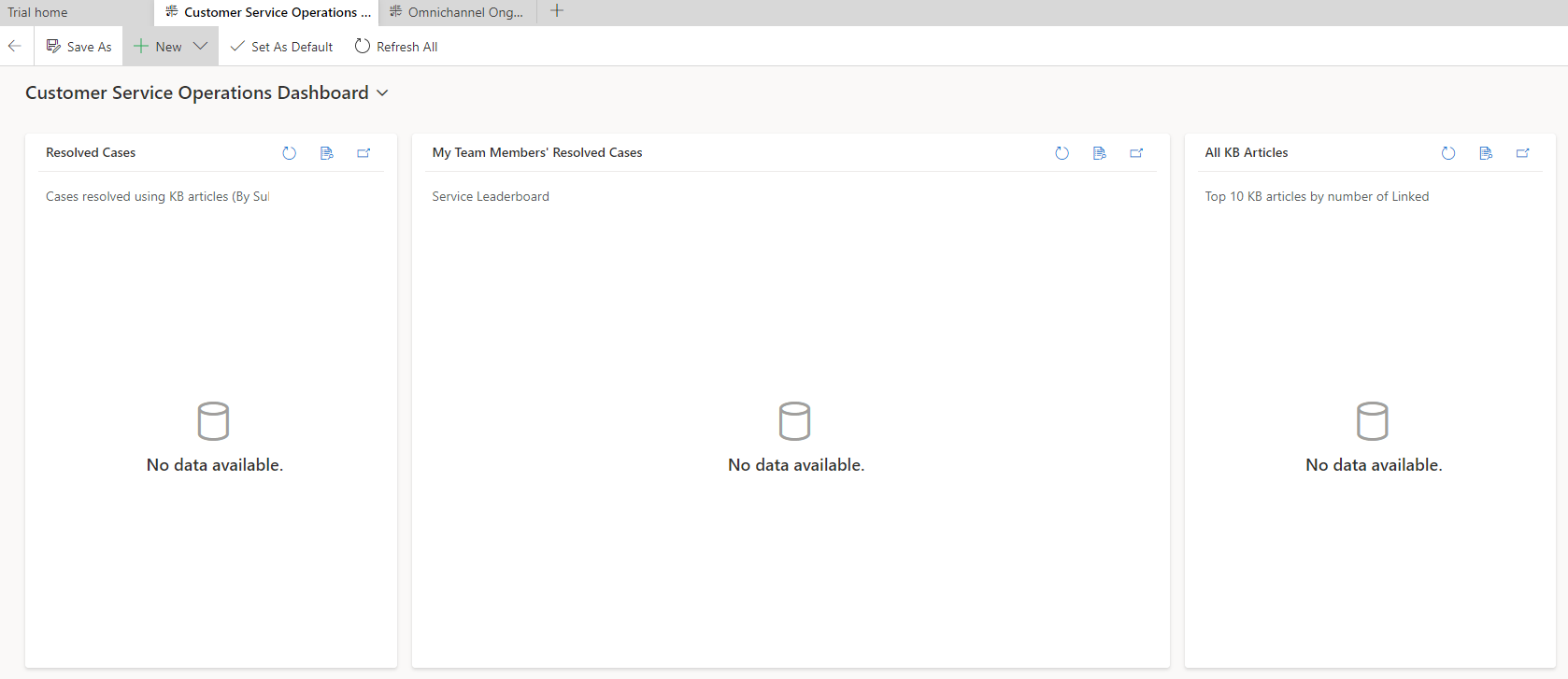 You get a view of all resolved cases once they've been closed by an agent or supervisor. You can also see specific views per team and access knowledge base or FAQ articles designed for self-service.
Customer service performance dashboard
The customer service performance dashboard shows how your overall contact centre team function is performing.
In this view, supervisors can see different reports about active cases.
These include:
Cases by SLA status over the course of the week
Active cases per agent
Actives cases by priority (case mix)
Actives cases by incident type (case mix)
Image

When you have enough cases in-progress and closed, you can identify case creation and resolution trends in this view too.
Omnichannel dashboards
For subscribers to Dynamics 365 omnichannel (which opens the door to digital channels like live chat, email, Facebook, LINE, Twitter, WeChat, SMS, and video), you also have dashboard views for these interactions.
The next two dashboards are only available with the "Omnichannel for Customer Service" licence.
Omnichannel agent dashboard
The omnichannel agent dashboard shows all cases assigned to the agent who is logged in.
In this view, agents can see their open and closed cases across different channels like social media and SMS.
Image

Further reporting for omnichannel transactions are limited as Microsoft focuses on its voice channel. That said, there is an omnichannel dashboard specifically for managers and supervisors.
Omnichannel ongoing conversations dashboard
The omnichannel ongoing conversations dashboard shows all open conversations that may not have been solved immediately. For example, a Facebook interaction might take a few days when you are waiting for your customer to respond to your message.
In this view, managers and supervisors can view all open cases and filter by the type of queue or channel.
Image

Information provided here includes:
Customer name
Subject
Queue name
Channel type
Case status
Customer sentiment (report on how customers are feeling based on words used)
Date created
Assigned agent
2  - Microsoft Teams call queue reporting
Outside of the Teams call queue dashboard, you also have access to further Teams call queue reporting like:
Average wait time
Average call time
Average number of calls per agent
You can also build your own custom reports - but this requires expertise in Power BI.
As of Q1 2022, the call queue reporting is still limited. While some call centres only need these basic figures for their reporting, larger businesses and enterprises use this type of data to inform business decisions. 
For additional functionality specific to call queues, third-party integrations and specific Microsoft Teams contact centre partners are available, and Microsoft remains committed to its partner program. 
3 - Microsoft call centre call quality dashboard
To monitor Microsoft Teams call quality, you can use tools like Teamwork Analytics for visibility of ongoing issues and reporting on issues like packet loss and jitter. You can pinpoint device usage and assess your network performance across all your teams and users.
For call quality analytics specific to your queues and auto attendants, you can use Power BI to report on historical calls. You'll need the Power BI Desktop installed then to follow the instructions laid out by Microsoft here. Users do need a thorough understanding of Power BI for this approach.
Contact centre leaders wishing to action this data regularly will either need to become good friends with your Microsoft admin or opt for a third-party solution (more on those below).
Microsoft call centre call quality dashboard API
For supervisors and admins who need to conduct regular analysis on their call centre data, you can use the REST API to access Call Quality Dashboard (CQD) data through Power BI. 
Microsoft suggests to use this when you need to work on the data offline. It means you aren't reliant on cloud technology or bandwidth when dealing with larger volumes of data.
4 - Third-party options for Microsoft call centre reporting
While Microsoft now provides options for call centre reporting, it is still committed to supporting its contact centre partner ecosystem. There are several approved contact centre partners that specialise in omnichannel functionality. As a result, they have significant reporting cross-channels and provide 
Our recommendations for omnichannel contact centres that integrate with Teams are included next.
ANYWHERE365 DIRECT ROUTING CONTACT CENTER FOR MICROSOFT TEAMS
Anywhere365 is a cloud contact centre platform designed specifically for Microsoft Teams. Its omnichannel capabilities mean you can service customers across voice, web chat, chat bots, email, SMS, social media, and even WhatsApp.
What's more, you can do this all without leaving Teams. Though if you do leave Teams to access other apps, many integrations are supported:
Salesforce
SAP
ServiceNow
Microsoft Dynamics 365
Bullhorn

When configuring call queues and dialogue flows, the drag and drop editor means you don't need any coding experience and you don't need to be a Teams administrator.
Suitable for: Call centres currently using Skype for Business or Microsoft Teams who need to upgrade from standard call queuing functionality. For those embedded deep in Teams but need to serve customers on other contact channels, Anywhere365 is a superb option as it is built Teams upwards (rather than being shoehorned into Teams).
I'd like to learn about Anywhere365 from a Nasstar contact centre expert.
ENGHOUSE CONTACT CENTER FOR MICROSOFT TEAMS
Enghouse Interactive is a contact centre solution designed specifically for Microsoft Teams. In fact, Enghouse Interactive was one of the first vendors to provide a contact centre for Skype for Business with native functionality.
Enghouse features omnichannel support for channels like:
Voice
Email
Web chat
Social media
Video chat
Co-browse and screen share
SMS
Chatbots
You can procure separate components of the contact centre solution to meet your bespoke needs. For example, if you only need call recording and quality management, you only need to buy this module.
Standalone components include:
Enghouse Contact Center
Enghouse Attendant Console
Enghouse Call Recording and Quality Management
Enghouse Analytics
Enghouse can be delivered  via cloud, on-premises, or a hybrid model.
Enghouse is also available for Cisco, NEC, and Avaya telephony solutions.
Suitable for: Businesses transitioning to Microsoft Teams (from Skype for Business or otherwise). If your main requirement is to use Teams as your contact centre, Enghouse was an early adopter of Skype for Business multichannel contact centre technology and has huge experience of customer deployments.
I'd like to learn about Enghouse from a Nasstar contact centre expert.
Conclusion
Microsoft is clearly committed to providing a basic call centre solution for those wanting to use Microsoft Teams as a phone system for their entire business.
While Microsoft has achieved everything it's promised to date, the contact centre roadmap for larger businesses needing to do more with reporting and data means Microsoft's partner ecosystem is more important than ever.
Businesses needing omnichannel support and enhanced analytics are in good hands with solutions like Anywhere 365 and Enghouse Contact Center for Microsoft Teams.
For help with getting set up, speak to a Nasstar contact centre expert.