Microsoft Teams Voice Options To Unify Your Communications Stack
Image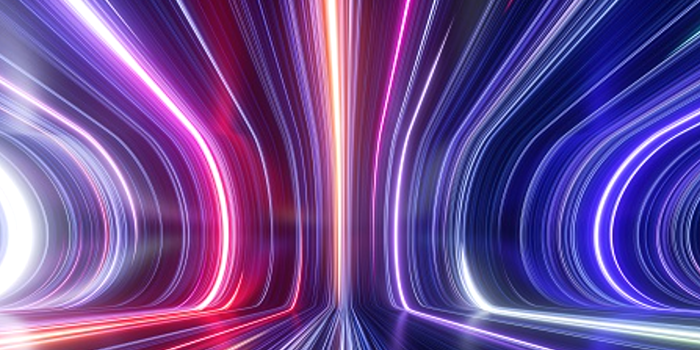 Incorporating voice, or phone, into Microsoft Teams is a crucial step towards genuinely unifying communications in your business. As providers, we talk about "unified communications" as a set of technology rather than the actual coming together of different communications technology. 
Integrating every aspect of your communications stack is equally as important to driving Microsoft Teams adoption throughout your business. When users accept Microsoft Teams as your collaboration tool of choice, accelerated adoption can only happen when all the moving parts play nicely in Teams.
On a NoJitter podcast, Randy Chapman, Modern Workplace Architect at Symity, commented on the need for Microsoft Teams voice options for traditional phone system components that aren't obviously supported in Teams.
"Enterprises that have dependencies that can't magically plug into the Microsoft ecosystem like a door-entry phone or fax machine might have to find a service that can provide that Teams connectivity." 
If users have to revert back to old technologies for one or more technologies that they feel should be supported in Teams, adoption immediately stalls. This introduces unnecessary risk for existing and future integration.
For components like PSTN calling and other traditional communications, Microsoft has enabled several options for service providers to provide telephony services. 
Before delving into which type of Microsoft Teams voice you need, it's important to note that you need a Microsoft Teams Phone license before you can make an external call to the PSTN network. But, as well as your Teams Phone licence, you need to pick a PSTN connectivity option.
In this post, we introduce the three PSTN connectivity options for Microsoft Teams
Microsoft Teams Calling Plans
Microsoft Teams Direct Routing
Microsoft Teams Operator Connect

 
1 - Microsoft Teams Calling Plans
Microsoft Teams calling plans are phone numbers and PSTN connectivity provided direct from Microsoft, all cloud based with no customer infrastructure needed.
Microsoft offers calling plans as a per-user licence. They bundle up a number of minutes and a phone number for users. All service is provided directly from Microsoft with no additional PSTN carrier contract.
The main benefit here is only having to work with one provider from a services and commercial point of view. Numbers can be ordered directly in the Teams Admin Center. 
Microsoft offers calling plans for over 24 countries and is expanding to more countries over time. These can be procured directly from Microsoft or via a Microsoft Cloud Solutions provider like Modality.
2 - Microsoft Teams Direct Routing
Microsoft describes Microsoft Teams direct routing as the technology that lets you connect a supported, customer-provided Session Border Controller (SBC) to Microsoft Phone System. 
With this capability, for example, you can configure on-premises PSTN connectivity with Microsoft Teams client, as shown in the following diagram:
Image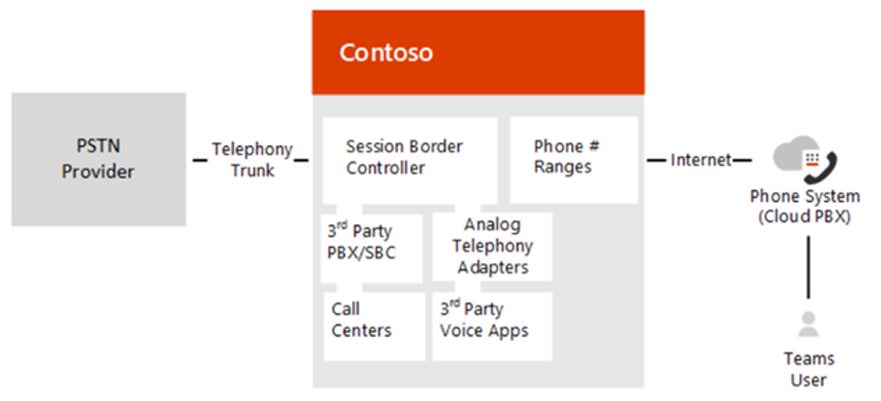 What this actually means is that you can connect your SBC to any approved SIP trunking solution and achieve interoperability between your Microsoft Teams and your existing third-party phone system equipment.
This is a crucial element when planning your business case for Microsoft Teams. If you have existing PBX assets (that your users are familiar with and do the job just fine), replacing them before you've sweated every last drop of ROI is hard to get budget approval for.
Furthermore, Microsoft Teams direct routing allows you to keep your existing calling plan. Often, customers cite this as the most attractive part of the direct routing option. Calling plans are tailored to your business usage so it makes sense to retain this rather than opting for an off-the-shelf Microsoft option. 
Again, your business case for Teams will look more appealing if you can keep or optimise your  call costs.
You can "create your own" Direct Routing by choosing your own physical or virtual SBCs and connecting your own chosen PSTN operator or you can purchase Direct Routing as a Service, where the service provider manages both the SBC and PSTN connectivity.
According to Metrigy, more than 70% of those adopting Microsoft Teams Phone System are using Direct Routing to connect Teams to the PSTN.
Find out more about Microsoft Teams direct routing here.
3 - Microsoft Teams Operator Connect
Operator Connect is a new option for providing PSTN connectivity with Teams Phone System. It joins Microsoft first-party Calling plans and Direct Routing.
Operator Connect allows you to consume user phone numbers (and as the service develops numbers for Cloud Call Queue and Auto Attendant, so-called "voice apps" and PSTN Conferencing) directly from third-party PSTN Carriers/Operators.
You can request a relationship with the operator directly from the Teams Admin Center, which will also allow you to see and assign numbers provided to you by the carrier.
Much like Microsoft calling plans, there is no technical configuration. 
As long as users are in Teams Only mode and have a Teams Phone System licence, they can be assigned an Operator Connect number. There is no technical setup, SBC setup, or any equipment required. 
As Operator Connect carriers are already directly peered with Microsoft, this makes it much simpler to engage with carriers and order/assign numbers.
Conclusion
It's important to note you can mix and match different PSTN connectivity types for different users or use cases in your organisation, you do not have to only choose one option. 
In July 2020, Nasstar was awarded "Calling for Microsoft Teams', which demonstrates expertise in deploying and managing Microsoft 365 phone system, calling plans, direct routing configuration, network planning, and remediation for voice workloads within Microsoft Teams.
Derrick McCourt, General Manager UK Customer Success Unit at Microsoft commented on Nasstar's specialisation: 
"Nasstar is one of our leading systems integrators and is responsible for driving significant volumes of Teams adoption. Being the first partner in the world to achieve three advanced specialisations for Microsoft Teams means it is in a strong position to assist customers further as Teams adoption continues to accelerate globally."
While we work with Microsoft Teams voice day in day out, we appreciate it's not everybody's bread and butter. We can walk you through the different options looking at your exact requirements.
If you need even the smallest amount of help planning your Microsoft Teams voice setup, book a free call with a Microsoft Teams specialist here.