As we move to embrace new ways of working and respond to the changing world around us, Microsoft Teams has become an essential collaboration tool, used by millions of geographically dispersed teams to share work and ideas.
As a long-standing, accredited Microsoft partner, and the number 1 UK provider of Microsoft Teams, we can help you to seamlessly implement Microsoft Teams and foster a new culture of collaboration, regardless of location.
Image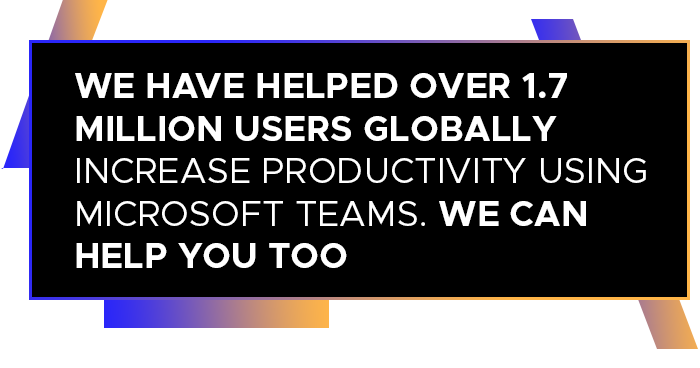 Empowering our users to make the most of our Microsoft Teams investment was key to our rollout strategy. Our users were really inspired by the training, as it was specific to our work. Everywhere I go I can see a user with a headset having a Teams meeting and it's great. Being able to collaborate efficiently lets us focus on our mission to help more businesses to thrive.
Rob Hill
ICT Cloud Manager, Development Bank of Wales