Proactive or reactive? How to manage your Managed I.T.
15 September 2021
Image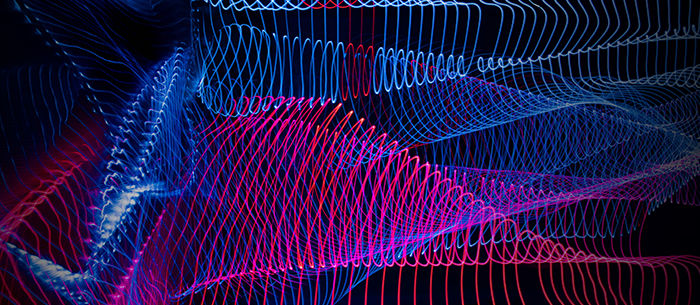 Forget the disadvantages of traditional IT support. Forget the worries. Forget your more unrewarding tasks. Instead, congratulate yourself: you have decided to hand over responsibility for managing your IT to a third party. And now that you can rely on managed services, you are free to focus on those things which can help to build your business, improve efficiency and enhance profitability.
But there's one more important decision you still need to make before you wave goodbye to that traditional IT support and say hello to managed services. Should you opt for proactive or reactive?
To help you decide, you first need to be sure you know the full meaning of each word, the differences between the two options, and the advantages and disadvantages of both. It's also worth bearing in mind that, despite neat labels and precise definitions on paper, in the real world you may find your IT support policy turns out to be a mix of both options.
But whatever works for you and your business is okay. Just as long as it works.
Defining the difference
Reactive IT support operates, in effect, like the Fire Brigade. They both wait for a problem to arise (in the one case a network outage, for example, and in the other: a fire), then do their best to resolve it as quickly and efficiently as they can (with an IT fix or lots of water).
Proactive support is more like Fire Prevention. Instead of waiting for a fire or a network outage, they identify potential risks beforehand, and suggest actions to take to reduce those risks.
Being proactive will definitely incur costs. You pay for support and peace of mind even if an issue never arises. Being reactive, on the other hand, costs nothing because there's no support. Until you really, really need it. And then you could really pay the price.
Full time or downtime?
A proactive managed IT service is always there when you need it – and when you don't.
As part of the service, you pay for 24/7 monitoring of your IT systems. That's an expense you may begrudge when they're running perfectly. But at least running perfectly is what they'll be doing more often than not. Keeping a constant eye on your IT enables the easy identification of issues before they become problems. And since proactive 24/7 monitoring goes hand-in-hand with scheduled maintenance, it not only prevents breakdowns and keeps unscheduled downtime to a minimum. It can also help to keep your IT operating at its optimum at all times.
However, if you are prepared to gamble on reactive support, it won't cost you a penny when your systems are running smoothly. But when a problem does arise, be prepared to dig deep into your budget.
A previously unidentified issue won't wait until it's convenient before it causes a problem. The resources to investigate and resolve it won't always be immediately available. And if you expect emergency service and fast response, you can expect to pay handsomely for them. You're also likely to be relying on people who won't know your network and have to spend time understanding its intricacies before they can even begin to get it up and running again.
So, your system could be out of action for a lengthy period. Perhaps at a critical time in your operations cycle. And every minute of downtime will be costing you. In productivity. Profitability. Lost customer confidence. And – potentially – lost customers.
Ahead of the game
Support isn't only about keeping your IT operational. It's also about keeping it up to date.
With proactive managed IT, patching and updating are part of the service. Hardware and software updates and patches are not only key weapons in the fight against cybercriminals. They also ensure your IT always has the latest features and performance improvements. And the older your technology gets, the more important this becomes.
With reactive managed IT you won't get these kinds of services until it's too late. So, if proactive support is a run-flat tyre, reactive is a puncture repair kit.
Ultimately, whether to opt for proactive or reactive managed IT is a decision only you can make. Deciding factors will include:
the size of your business

the scale of your I.T. system

whether you would you rather invest in support costs or take your chances with unexpected bills
So, the first thing to ask yourself is: how much of a gambler are you? 
At Nasstar, we can help you to make a decision on the right type of Managed IT for your business. Contact us today to learn more.