The 10 Key Questions you should ask a Managed I.T. Service Provider
Image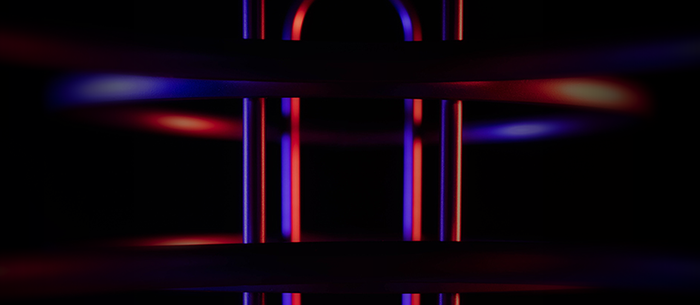 Are you looking for a managed IT service provider to help ensure your business continuity? Then here are the 10 questions you really need to ask them. If a prospective provider's answers satisfy you that they can meet the service levels your business needs… it looks like you've found your perfect match.
How much experience do you have of my industry sector?
If a managed IT service provider (MSP) has specific experience in your industry sector, then they will be far better able to ensure your business continuity. That's because they will need to spend less time (and ultimately less of your money) getting to know your particular requirements and be able to spend more time meeting the service levels you demand.
As well as a successful track record of relevant sector experience, general experience is also important. It may even be a better indicator of the quality of the staff than certificates alone.
 Do you have the specialist knowledge required for my IT environment?
Regardless of your sector, you will need your MSP to know and understand the systems and tech solutions you use. Ideally, they will also have official partnerships with the relevant vendors (such as Microsoft), which provides added reassurance that they are sufficiently experienced and qualified.
What's your staffing resource?
The size of your own organisation can be reflected in the size of your MSP. If you are a small business, then a one-man band may be able to provide the service levels you need. But the larger your business, the greater your IT requirements, and the greater the challenge it is to maintain business continuity. In which case, one engineer is simply not going to cut it.
What will our lines of communication be?
Related to the previous question, if there is only one engineer, what happens when he or she goes on holiday?  If yours is a larger business and you are working with a larger MSP, you should expect at the very least to be assigned a dedicated engineer or technician, an account manager, a technical advisor, and a service delivery manager.
The engineer or technician will provide first line hands-on support. The account manager and technical advisor will meet with you regularly to help you define and achieve your IT and business continuity aims. And lastly the service delivery manager will handle the service levels, deadlines and budgets.
Will support be available 24/7/365?
You can't hope to achieve business continuity without continuity of IT support. So, your MSP should have engineers available to respond at any time. There should be a telephone helpdesk to assist remotely during business hours, with email or chat response out of hours.
You may also want to know the physical location of your MSP's premises, or of their engineers. This may seem an unusual consideration in these days of remote working and online communications. But if your network is down and an engineer is needed on site, then the closer they are located, the quicker their response time and the shorter your network downtime will be. 
Is your service proactive, with continual remote network monitoring?
If the MSP continually monitors your IT environment, they will be able to identify many issues before they have a chance to become problems. They can then proactively resolve them – whether through a one-off fix or through maintenance – to keep your network fully operational. In fact, if you work with a truly proactive and efficient MSP, you may not even be aware there has been a problem.
Will I have access to all the documentation I need or want?
Some MSPs are over-protective of software licences, passwords, warranties, and other documentation for the IT assets they maintain. Even when the assets are yours. If they take care of all the paperwork, this may feel like a worry off your mind and a weight off your shoulders. But what if something happens to the documents, or to the MSP or your relationship with them?
You may find yourself unable to get into your own network, or to liaise effectively with the software provider, or to make use of warranties. If your MSP insists on holding the original documents, you should expect to be issued with a full set of copies.
 Is your business financially stable?
This is not something you may want to ask the MSP directly, or that they will answer in any detail if you do. But you can check for company information through Companies House, and you could run a credit check. If your MSP were to go out of business, you could be left unable to access, for example, data back-ups or licences that they hold on your behalf. (However, see the answer to the previous question, regarding licences.)
What will our financial arrangement be?
If an MSP charges by billable hours, there is no incentive for them to work quickly to get your network back up and running. If they offer you a flat fee arrangement, then they are motivated to get the job done as quickly as possibly, and to fix it right first time.
Do you work with a recognised quality management system?
All MSPs will promise to offer you high service levels and they'll assure you that they work to the highest quality. However, an MSP which uses a quality management system (such as ISO 9001) isn't just offering promises, they are offering guarantees. You can be sure they will be fully focused on the quality and efficiency of the service they offer, and on meeting or exceeding your expectations.
If you have more questions about how a Managed IT provider can support your business, contact us today.