What Are Managed IT Services?
Image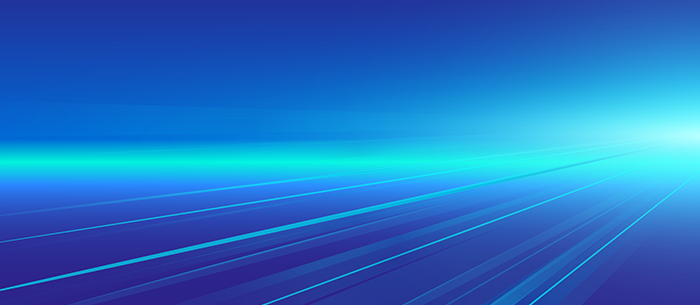 What Are Managed IT Services (MSP)?
Managed IT services offer organisations a simple way to outsource costly and complicated IT operations. In the modern world, they're a crucial part of business information technology services – helping businesses save costs, access expertise, and get on with their essential tasks.
A managed service provider (MSP) can handle as little, or as much, of a business's IT tasks as they like. Their service offerings can include many things – from 24/7 support to patches and upgrades.
In this blog, we'll look at:
the types of managed IT services available

how managed IT fits into the modern technological landscape

how managed IT can benefit your business.
What kinds of managed IT Services are available?
A managed IT service provider will, in general, support you in all aspects of day-to-day IT systems. They can offer expert advice on your technical direction, making sure that your organisation is resilient to changing IT needs. You should get to know providers to choose one that fits your needs – ask questions of your provider and check their credentials.
On a typical day, your MSP will keep your IT infrastructure running smoothly. This might include optimising settings, supporting users, and reacting to any issues quickly. Depending on your industry, needs, or supplier, there may also be more specialist services.
Typical managed IT services include:
general management of all IT systems

remote monitoring of all servers, networks, and IT resources

maintaining, upgrading, and patching equipment

IT support services for any issues that might arise

increasingly commonly, cloud-managed services for cloud-native or hybrid companies
Traditionally, managed IT services were based on a reactionary model known as break/fix. Simply, this meant that many providers would wait until there was a problem, then try to fix it. Nowadays, it's more common to have a long-term partnership with a proactive provider – one that predicts issues and takes steps to prevent them. These two kinds of services are known as proactive or reactive.
Should you choose a Proactive or Reactive Managed Service Provider (MSP)?
So, which type of managed IT service provider would suit your business? To find out, it's a good idea to think of the two types of services.
Reactive MSPs are a traditional – and somewhat outdated – model of managing IT. Instead of looking for problems to fix, a reactive MSP will wait for issues to happen. This might be a smaller issue, like a single server going offline temporarily, or a business-critical problem, such as a disk failure, network outage, or intrusion. In the modern world, the longer downtime associated with reactive IT can cost companies hugely in turnover, profits, and trust.
That's why proactive MSPs constantly monitor for issues. They believe that prevention is better than the cure. Of course, unpredicted issues might still arise, but the ongoing monitoring, patching and maintenance of a proactive MSP makes them less likely to appear. They'll also know your system well, so are best placed to react to any issues.
Learn more about choosing a Proactive or Reactive Managed Service Provider
How much do managed IT services cost?
The question of pricing comes down to a number of factors including:
the size and complexity of your IT system

the type of service you want

the amount of ongoing work that you require.
A reactive MSP will likely be cheaper month to month. While your system is working fine, you'll probably pay very little in terms of IT support costs. However, you may find that any issues cost you a significant amount to fix – and that they frequently happen.
A proactive MSP, on the other hand, will charge an ongoing monthly fee to manage your IT systems. It offers great peace of mind – monitoring your systems for any issues and carrying out quality updates to keep things running smoothly.
By constantly monitoring and fixing issues, proactive IT can spot and avoid problems, keeping downtime to a minimum. While the monthly support bills might be higher than a reactive MSP's, a proactive MSP can often save you their costs many times over in terms of increased uptime, productivity, and sales.
Why managed IT is important
The IT world can be complex, expensive, and unpredictable. But, in today's connected world, it's also unavoidable. You might not have the budget to hire a team of IT experts – that's where outsourcing tasks to an experienced managed IT services provider can be so important.
Prevent downtime
They'll help keep your systems online and fully functional. Instead of passively waiting for problems to happen, a proactive MSP will spot potential issues and prevent them even happening. They'll keep track of all necessary upgrades and install them conveniently. They can also use remote monitoring to troubleshoot issues as they pop up.
Comply with regulations
Modern companies must also comply with a myriad of regulations and legislations. From data privacy to employee protection, working with experts can help you keep on top of any industry requirements. This can be even more crucial in heavily regulated industries, where you may have to protect sensitive data. They'll also stay on top of changes to IT laws and keep you informed.
Technical support when you need it
When choosing your MSP, you can specify one that fits the working patterns of your business. That might be standard 9-5, or you can add on out-of-hours, 24/7 support. This is helpful for businesses working round the clock, or global companies with offices in multiple time zones.
Easier access to expertise
It's vital for small and medium-sized businesses to access the latest and greatest IT knowledge. As the cloud computing model gives companies with modest budgets access to cutting-edge technology, so too does the managed services model allow businesses to work with highly skilled IT professionals – without hiring full-time employees to manage on-premises equipment.
Benefits of using a managed IT services provider
So, what benefits can you expect when working with a managed IT services provider?
An expert IT team
Access skilled IT professionals without hiring a full-time team. They'll be your day-to-day help desk, solving issues such as adding users, dealing with queries, and handling ongoing IT needs. Meanwhile, they'll help you strategically plan around the bigger decisions, like:
upgrades to existing equipment

protecting your organisation with cybersecurity advice, firewalls and access controls

ongoing digital transformation and advice on procurement when upgrading.
Cost-effective predictable pricing
Saving on hiring a full team can make MSPs an extremely cost-effective option. It's also a predictable one. With a proactive MSP, you'll pay a set monthly fee, allowing your finance team to budget around IT costs much more accurately. In return, you'll receive assurances from a robust Service Level Agreement (SLA), meaning no surprise fees.
The right IT support for your business
Leaving IT support to your MSP frees your staff to concentrate on more important things. If they find an issue, they can report it to the help desk and carry on with their day-to-day. You'll also be able to tweak your SLA to suit your business. For example, if you frequently work weekends, consider adding weekend support. You can also cover any additional offices or branches, keeping downtime to a minimum.
Security
The modern IT world throws up many challenges – chief amongst them is protecting IT systems. Cyber security experts and monitoring tools can be enormously costly, typically out of budget for small and medium businesses. Likewise, no company can afford to fall foul of compliance and data security. MSPs offer tremendous peace of mind, advising on building robust systems, keeping equipment updated to high standards, and providing ongoing monitoring and metrics to protect their clients.
Scalability
The service provided by your MSP can also scale with your company. You might need more help at certain times of the year, for example, so scale up to meet peaks.
Growing companies can similarly benefit from MSPs. Instead of interviewing and hiring for additional IT staff, simply increase your support package if needed.
Disaster recovery
With IT, it's wise to prepare for the worst. It might never happen, but storage loss or cyber-attacks can be catastrophic for a company. An experienced MSP will help you prepare for disaster recovery situations, helping you arrange:
backups for your systems and data storage

rapid support in emergencies

creation of business continuity plans.
Depending on your SLA, you'll receive ongoing remote monitoring for critical issues and support services.
Happier end users
All these benefits add up to happier end users. Instead of trying to handle issues themselves or waiting for in-house staff, they can hand over any IT infrastructure issues to the experts. No more IT frustration – let your MSP do their job while your staff get on with more profitable business needs.
What's the difference between managed IT services and cloud services?
Many IT terms can sound similar – two of those are 'managed IT services' and 'cloud services'. Managed IT services are day-to-day IT tasks outsourced to an IT service company, whereas cloud services are on-demand computing resources that organisations can access through vendors. Cloud services typically include the software, platform, or infrastructure to build systems – but no management or support. Some managed IT services include cloud services.
Managed IT services allow you to reduce the time spent on IT management, instead leaving those tasks to third-party partners. Aspects of your system to outsource might include remote monitoring, day-to-day IT support, and contingency disaster recovery planning.
Companies that use managed IT services often find that they make significant financial and time savings. They also have access to expert IT staff and infrastructure. At Nasstar, we provide managed IT services to plan, manage and future-proof your IT infrastructure.
Speak to a specialist today to discover can help you. Or find out more about our Managed IT Services in your area  
Managed IT Services London 
Managed IT Services West Midlands 
Managed IT Services Glasgow