The big benefits of managed I.T. for small businesses
Image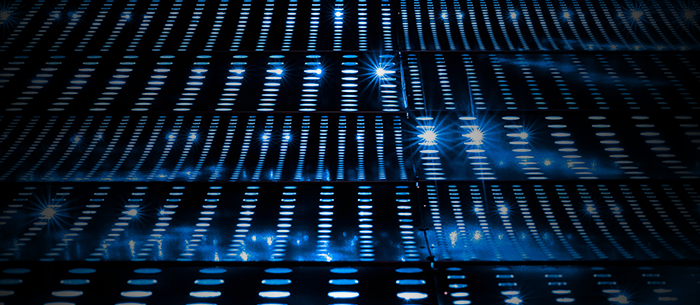 Most small businesses don't grow their own coffee beans to use in the staff kitchen. Or build their own desks for their staff. Yet many still manage their own IT. And unless theirs is an IT business, they really have no business to be trying.
There are many benefits of managed services. But essentially, they all come down to one. Outsourcing to a managed IT services provider leaves small businesses free to focus on what they do best – and to do it better.
In addition, for small businesses operating in the legal or financial sectors, managed IT services will provide a level of cybersecurity which a small business budget can never hope to match.
So, the real benefits of managed services for small businesses are not just smooth-running IT systems, but also:
lower costs

greater efficiency

higher productivity

budget predictability

optimum data security

faster and smoother scalability
Let's look at them one by one.
Lower costs
Employing a full-time IT department is a big expense for a small business. Combine the IT staff's salary costs with the extra cost of the equipment they'll need, and that's a significant outlay. Then, unless you can convince your IT systems only to break down during office hours, you either pay even more for 24/7 in-house support, or more still for emergency outside back-up.
Suddenly, the cost of a managed service provider doesn't seem too great. In fact, you could potentially recoup the whole amount in the event of just one network outage.
Greater efficiency
As already discussed, unless a small business is an IT business, IT is not going to be its core strength. But with IT worries outsourced, staff can focus on their key tasks. They can devote their energies to building business, satisfying customers, and planning for tomorrow rather than fighting fires today.
Higher productivity
A managed services provider offers 24/7 expert support. So when an IT drama arises, it can often be spotted before it turns into a crisis – even if it's outside office hours. This keeps downtime to a minimum, and productivity at its maximum.
Budget predictability
With a Service Level Agreement at a fixed monthly cost, managed IT services mean there are no unpleasant surprises and no big bills for fixing unforeseen IT issues. And because a managed service provider can be more proactive, there are likely to be far fewer instances of unscheduled downtime and the associated cost implications.
Optimum data security
Protecting data against loss and theft is essential in all small businesses. In the financial and legal sectors, it's also a matter of compliance. Failure could mean huge fines or even a removal of the right to operate.
No small business in any sector can afford to match the data security offered by a managed services provider. Robust systems, constant monitoring, timely updating and highly secure data storage all help to provide small businesses with big business levels of protection.
Faster and smoother scalability
Few small businesses want to remain small for ever. Even those that are not on a steady growth path may want to scale up to meet seasonal or other demand peaks. And sometimes to scale down again afterwards.
Expanding in-house IT capacity is slow and costly. Shrinking it can be equally expensive and time-consuming. But managed IT services make network expansion or reduction as simple as amending a contract.
Those are just some of the generic benefits of managed services for small businesses. Depending on the business sector – particularly law and finance – there are often other, more specific, advantages. But in all cases, one thing is clear. Leave IT management to a managed services provider, and leave your business free to get on with your business. 
Get in touch with us today to find out how managed IT solutions from Nasstar could benefit your business.