Identification and
Verification Services
Better customer service and business efficiency starts here
Protecting customer data means protecting your organisation's reputation. But de-risking your contact centre environment is a complex process, particularly with more agents working remotely than ever before.
Our Identification & Verification Services solve this problem by removing all sensitive personal data from the agent environment, regardless of location.
Image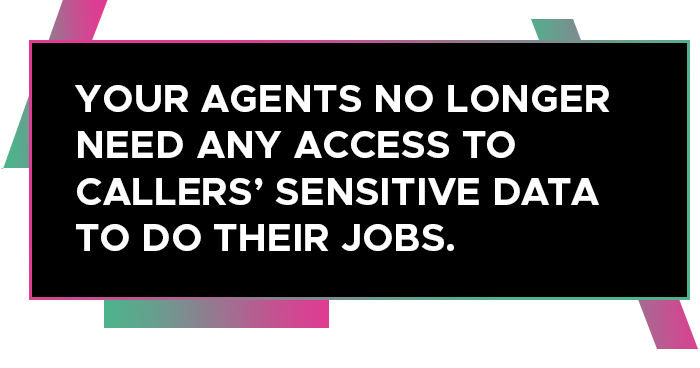 With Nasstar, your caller's can complete identification and verification checks using simple, intuitive self-serve technology, before being put through to an agent. Verification takes just 45-90 seconds and it reduces talk-time by the same, freeing up resources and letting your agents focus on what they do best.
And, with our AgentPay solution, you can capture sensitive card data without ever exposing it to the agent, ensuring PCI DSS compliance from any location. The result is a secure, compliant, and effective customer journey at a significantly lower operating cost.
For further business and process efficiencies within your contact centre, why not explore our Self-Service Automation portfolio.
PCI AND SELF-SERVICE SOLUTIONS
Driving a culture of self-service and secure payment solutions.