Reducing the environmental impact of cloud with the AWS Customer Carbon Footprint Tool
Image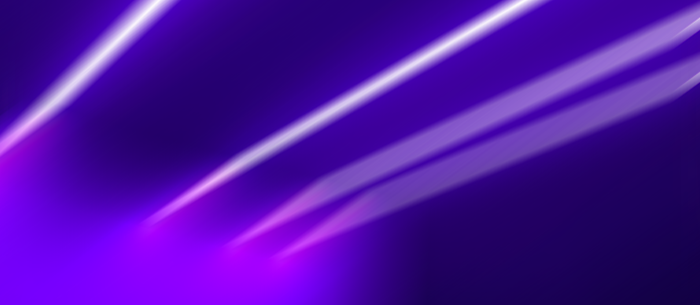 The impact we have on the environment is on everyone's radar, and none more so than those of us in the technology industry. We know that computers, data centres and infrastructure can have a heavy impact on the environment, and so do the big players like AWS. 
AWS' latest product, the Customer Carbon Footprint Tool, has recently been launched to support AWS to reach its sustainability and net zero objectives. As a co-founder of The Climate Pledge in 2019, the company has already committed to becoming net-zero carbon by 2040, but this new tool will support AWS customers to also improve their own carbon footprint.   
If you've not heard about the new tool, luckily for you, Nasstar's very own cloud expert, AWS Ambassador and AWS Technical Practice Lead, Jason Oliver, has recently spent some time evaluating this new release and has compiled his thoughts.
What is the AWS Customer Carbon Footprint Tool?
Launched on 1st March 2022, the AWS Customer Carbon Footprint Tool is designed to calculate the environmental impact of AWS workloads. While AWS customers already know that running their applications in AWS cloud can lower their carbon footprint by 88%,  the Customer Carbon Footprint Tool helps them put tangible evidence against their efforts.
Using easy-to-understand data visualisations, users can:
View information about historical carbon emissions
Evaluate emission trends as AWS usage evolves
Approximate the estimated carbon emissions they have avoided by using AWS as opposed to an on-premise data centre
Review forecasted emissions based on current use
The tool has been released to support AWS in its mission to power its operations with 100% renewable energy by 2025 and can be viewed via the AWS billing console to support customers on their own sustainability journeys.
Jason's Evaluation
As an Aws Ambassador and evangelist for the use of innovative technology and sustainability, I was keen to evaluate the recently released AWS Customer Carbon Footprint Tool.
The tool operates at a 'per AWS account' level measuring AWS resources across all commercial AWS regions within the account. In its current form, it's nothing more than a simple benchmarking tool with month-level granularity.
The Customer Carbon Footprint Tool is free to use and presents an AWS organisation's aggregated resources carbon emissions in summary. In all cases, emissions are in Metric Tons of Carbon Dioxide Equivalent, abbreviated as MTCO2e.
Regretfully, the list of services observed is minimal, with only EC2 and S3 called out without being grouped into the 'Other' label. I suspect there are few services with this integration, but I also expect this will grow over time as this is vital to the success of the tool moving forward.
An interesting factor about the tool was that emissions were displayed by geography, which I believe will be extremely important to international customers. 
Image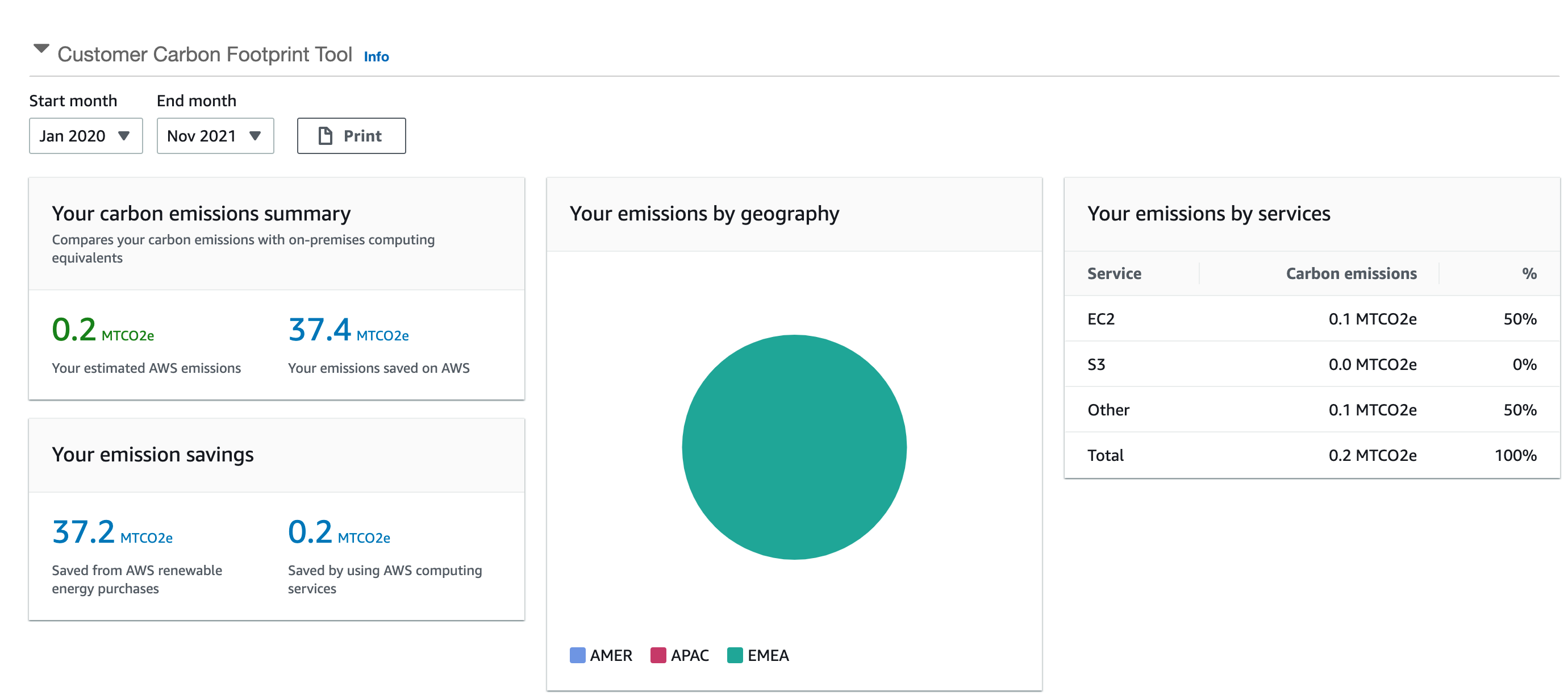 Vitally, the tool plots carbon emissions over time to assess improvements in rearchitecting for sustainability.
Image

Image

An important consideration is that emissions are calculated monthly. However, there is a three-month delay due to the underlying billing cycle of the electric utilities that supply us with power.
The calculator is limited to Scope 1 and Scope 2 emissions, as defined here. However, while it's not a whole and complete measurement of direct greenhouse (GHG) emissions, it is an excellent guide to the effectiveness in reducing the impact of the account on the environment that can be optimised over time.
The Verdict
On the whole, I rate the AWS Customer Carbon Footprint Tool, as well as the idea behind it and its goal.
Sadly, I found that the initial release is a blunt instrument with few AWS services available in the 'emissions by services' table. However, the primary reason for this is that the tool only seems to register AWS accounts with large-scale AWS resources. For example, the tool didn't seem to register for any account running fewer than 160 EC2 instances. This is a shame as I am sure smaller customers would like to benefit from the tool and its ethical goals.
Perhaps this is something already in the pipeline at AWS, we'll just have to wait and see!