Call Centre vs Contact Centre: Understanding The Differences
Image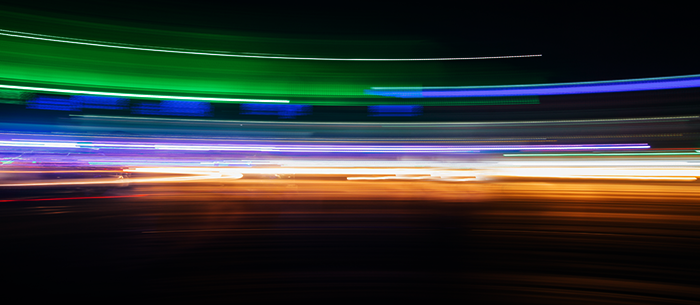 When assessing call centre vs contact centre for the first time, it's important to understand one key difference before diving into feature comparisons.
Call centre software fields calls from inbound customers. Contact centre software fields many types of customer interactions through different contact channels.
In this post, we walk through the differences in channels supported, features available, and other major differences between call centre and contact centre.
What's the difference between a call centre and contact centre?
The table below provides an overview of the channels and features available with each option
| | |
| --- | --- |
| | |
| Definition: Referred to as a customer service operation that provides customer sales and service support via inbound and/or outbound phone calls | Definition: Referred to as providing an omnichannel/multichannel experience to the customer, where users can move seamlessly across channels during the same interaction |
| Channel: Offers only phone support; does not offer service via other channels like email, chat, and social media | Channel: Offers phone support as well as support for other channels like chatbots, text (SMS), email, social media, apps, private messaging, web, and video |
| KPIs measured: Measures a variety of metrics like how long customers wait to speak to an agent, how long calls take on average, first call resolution, customer satisfaction (CSAT) scores, Net Promoter Score, etc.  | KPIs measured: Measures performance across digital channels, where each metric must be adapted to each channel to account for different functions and capabilities; some examples of KPIs measured include volume by channel, first contact resolution, cost per contact, quality scores, customer satisfaction, available contacts by channel, and so on |
| Work scope: Agents handle customer enquiries and provide services like telemarketing, sales, collection, fundraising, debt collection, billing, and other customer-related functions | Work scope: Contact centre agents are trained to handle customers from multiple channels and engage them successfully |
| Primary goal: To serve customers as quickly as possible through one channel: voice calls | Primary goal: To serve customers by providing fast responses, personalised interactions, and timely results from the channel of their choice |
| Support functions provided for: Provides support for operations, including training, quality assurance, workforce management, and IT | Support functions provided for: Provides support for a multitude of functions and includes advanced skill sets like empathy, initiative, problem-solving, strong written and communications skills |
| Tools required: Incorporates analytics tools that specialise in providing excellent phone support by throwing light on detailed call records, customer feedback gathered, quality assurance, and so on | Tools required: Incorporates advanced analytics tools that specialise in predictive support, performance scoring, sentiment analysis, and measurement of KPIs across all customer communications channels |
| Reactive support: call centres provide reactive support, customers run into a problem, and then reach out for support   | Proactive and reactive support: Unlike traditional call centres, a contact centre works reactively as well as proactively to resolve all queries |
| Scaling is staff-dependent: To cater to increasing incoming calls, call centre may need to hire more people | Scaling occurs dynamically and is not staff-dependent: To cater to the increasing number of interactions, contact centres may engage in dynamic staffing or need additional channels like social media, chat, etc. |
What software do you need for a call centre? 
There are a number of call centre software components like Interactive Voice Response (IVR), Automatic Call Distributor (ACD), Computer Telephony Integration (CTI), Call Centre Monitoring, Predictive Dialler, and Call Analytics to name but a few. When doing your homework, take into account factors like usability, scalability, security, integration support, tech support, and pricing. 
If you're wondering about how to choose robust call centre software, start by understanding its phone system functionality. Do your research to understand the phone system's basic functionality, which includes understanding the advanced call centre features it provides like:
CRM integration

Social media 

Helpdesk software

Marketing tools

High-quality encryption
Opt for user-friendly, intuitive software that empowers you to gather real-time feedback from customers and enables your team to use it without hours and hours of training. 
What are the benefits of call centre software?
When assessing features, it's important to match them to the benefits they provide. Here's a handy list:
Call filtering

: The software can filter calls to the right agent at the right time - reducing the risk of annoying your customers by sending them to the wrong agent -

68%

of them to be precise.

Call back functionality:

Instead of letting your customers wait for hours on end, some call centre software provides customers with the option of callbacks. This is done via the web callback feature - also known as virtual queueing. It allows callers to 'virtually' hold their position in the queue even after they hang up. The caller then receives a callback from the team, later on, making your customer's life simpler and valuing their time.

Speech/text analytics

: Some software solutions use artificial intelligence (AI) to analyse audio data from customer calls. This feature enables your team agents to detect anger, annoyance, and other emotions in the callers' vocal tones. This data can be used to improve the overall agent and team performance and boost customer satisfaction rates.
VoC program: When deploying software, it is critical to pair it with a good Voice of the Customer solution. VoC solutions enable you to create a closed feedback loop system, which is a big advantage as 53% of shoppers believe their feedback doesn't go to anyone who can act on it. Plus, the solution should be able to integrate the customer feedback data into your sales and/or operations and make the data available instantly, across departments.
How do you set up call centre software?
Setting up call centre software requires strategic thinking. Start by understanding the primary goals and objectives that the software is intended to address. 
Once you've narrowed down the right type of software (on-premises, hosted, cloud) and the provider, consider the following steps to take your customer support service to the next level:
Understand how you want to configure call queues
Do you want to create an easy-to-use and short IVR menu? 
This can help you to automate frequent call centre tasks; boosting efficiency and saving money. Plus, it leaves your live agents to focus on personalising the customer experience while the IVR speech recognition and speech-to-text features do the heavy lifting. 
Alternatively, you can opt for an auto attendant, which allows callers to be transferred to an extension without having to go through another agent.
Also think about the kind of messages and greetings you want to include when customers are waiting on a call.
To cater to the increasing volume of calls, consider investing in an AI-powered load balancer that comes power-packed with auto scaling capabilities to make all the other software run smoothly. 
Ensure your software uses key performance metrics
Look at your data and boost business performance in real-time. For instance, you can look at call logs at the end of the day to understand the number of calls that came in, the quality of the interactions, and the overall user satisfaction rating.
What software do you need for a contact centre? 
A contact centre is more digitally-invested than a call centre and can provide both multichannel and omnichannel support. Here's a quick run-through of both:
Multichannel support
Involves offering support across diverse communication channels like calls, email, web chat, social, etc. 
Providing multichannel support can be a profitable endeavour for your brand as data suggests that "multi-channel consumers spend four times as much as store-only consumers and 10 times more than digital-only consumers." 
However, providing a disconnected customer experience can cause distress. 33% of customers are most frustrated by having to repeat themselves to multiple support reps.
Omnichannel support 
Does the same with a slight difference - it provides your agents with access to historical interactions across channels and empowers them to get a detailed understanding of the customer profile. 
It also helps them approach customers with a complete background of the issue at hand. Plus, it allows for omnichannel routing where your incoming contacts are organised in a universal queue and routed according to user-defined rules. 
This seamless omnichannel orchestration empowers them to better meet your customers' needs across all customer touchpoints resulting in an improved experience and operational efficiency. 
In fact, companies with strong omnichannel customer engagement strategies retain on average 89% of their customers. Furthermore, 76% of customers desire a consistent experience, regardless of how they engage a company.
The primary difference between multichannel and omnichannel is that in the former, every channel is managed separately whereas in omnichannel, customers can navigate between different touchpoints during a single purchase.
Why would anyone choose a call centre over a contact centre?
Why choose a call centre over a contact centre? Here are a few compelling reasons:
A call centre is a more cost-effective solution if your business requires customers to engage in live calls only.

Your call centre can be equipped with customised software like email marketing

or SMS software that is aligned with your business needs.

You have the flexibility to upgrade to a full-service contact centre should the need arise. Some call centres provide you with that option.

Agents can deliver a hyper-personalised customer experience - adding a 'human touch' to communication which is absent from other forms of digital channels like chatbots, social media, etc.

Phone support is still preferred among

47%

of customers over other forms of support (32% for email and 22% for live chat).
The verdict? 
Undoubtedly, a call centre seems like a simpler option to drive customer interactions. But it's no good if your customers want to connect with you via email or Twitter, for example.
Instead of blindly choosing one over the other, get a sense of your customer's needs and expectations, and think about the right software to choose from a technology, data, and operations perspective.
The bottom line
If you wish to provide a differentiated and unique customer experience, you need to understand the type of customer support model that best suits your business. 
With a better understanding of your core customer base, you can drive informed decision-making. 
While contact centres manage customers from a central point and branch out to different channels of communication, they need seamless coordination and integration of people, processes, and technology across the business. 
Call centres are focused on phone-based communication. Making the right choice between the two is a matter of choice-one that aligns with your customer's needs and organisational goals for the short and the long terms.