What is Microsoft Teams Phone?
Image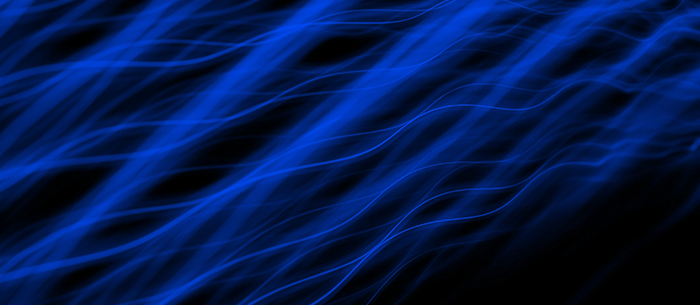 With more organisations embracing hybrid work, powerful communications systems have become essential. Microsoft Teams Phone is an enterprise-grade cloud phone system that's synonymous with flexibility.
An add-on to the widely used Microsoft 365 platform that we've all come to know and love, Teams Phone builds on Microsoft Team's collaboration capabilities to offer a variety of external calling features.
With unparalleled performance and resilience, the solution leverages one of the world's largest backbone networks - Microsoft's global network - to deliver features that surpass on-premises phone systems.
How does Microsoft Teams Phone work?
The Teams Phone system utilises user-based licensing to provide calling features that include call merging, call transfers, voicemail, and much more.
Since it's part of the Teams ecosystem, users have access to other useful features like call transferring between devices, call transcribing, and integrations with in-car entertainment systems.
How do I make/receive calls to/from landlines and mobile phones on the PSTN?
You've got some great options with Microsoft Calling Plans, Operator Connect, Teams Phone Mobile, and Direct Routing. Each can be used independently or together to build a solution that suits your organisation's communication and collaboration needs.
Microsoft Calling Plans
Charged on a per-user basis, Calling Plans offer a monthly service that provides a selected number of minutes. This solution is particularly useful when your users need to utilise PSTN calling, but you don't have a PSTN provider. Find more information on country and region availability for Calling Plans here.
To set up Calling Plans, the following are required:
An E5 or Teams Phone System
One of the available calling plans - Domestic, International or Pay-As-You-Go
New phone numbers or port your existing numbers
Emergency addresses and locations
Operator Connect
This solution provides PSTN connectivity using "operator-managed" infrastructure. That means the Session Border Controllers (SBC), firewall, and other network components are all owned and maintained by an operator, allowing adopters to save on hardware costs and gain access to support options. This can all be configured from the Teams Admin Centre, resulting in a faster and easier deployment.
To configure Operator Connect, the following are required:
Teams Phone Mobile
With this approach, a user's (SIM-enabled) mobile phone number also acts as their Teams phone number. This is useful for remote/field workers that regularly move between locations, devices, and networks. Teams Phone Mobile also complements business policies like data retention and call recording - meaning organisations can achieve consistency in security, privacy, and compliance.
To deploy Teams Phone Mobile, you'll need:
Direct Routing
With Direct Routing, you can "bring your own trunk" (BYOT). That means organisations can leverage their existing PSTN carrier contracts and connect almost any telephony trunk - as well as interconnect with third-party PSTN hardware. For example, analogue, private branch exchange (PBX), and DECT can be integrated using the Direct Routing model.
To implement Direct Routing, there are a specific set of infrastructure/network requirements, including but not limited to:
Telephony trunks connected to the SBC
Microsoft 365 tenant
Custom domain with Microsoft 365 (Cannot use "*.onmicrosoft.com")
Public IP address for the SBC
Fully Qualified Domain Name (FQDN) for the SBC
Public DNS record for the SBC
Public trusted certificate for the SBC
Firewall security rules
Session Border Controller (SBC)
You'll also need:
Microsoft Phone System
Microsoft Teams & Skype for Business Plan 2 (if included in licensing)
Microsoft Audio Conferencing (Used for PSTN dial-in in Teams meetings)
Who should use Teams Phone?
It's versatile and simple to implement, making it suitable for all businesses - from SMEs to large multinational enterprises.
Since Teams Phone is a cloud offering, scalability, reliability, and performance are key features. With an uptime SLA of 99.99%, the service won't let you down when you need it most.
Teams Phone also offers advanced features like Dynamic Emergency Calling, Location-Based Routing, and Local Media Optimisation. So, there are options to suit all businesses.
The benefits of Microsoft Teams Phone
Productivity
Microsoft Teams has introduced powerful collaboration tools, such as instant messaging and easy file sharing, to many organisations. Teams Phone builds on this by allowing users to make and receive phone calls within the same app - further enhancing productivity.
Multi-device, multi-platform
Teams Phone works on a variety of different devices, including desktops and laptops running Windows or Mac OS, desk phones, and in-car entertainment systems. All while offering a seamless and reliable experience.
Cost Saving
By adopting Teams Phone, organisations can avoid expensive maintenance contracts for ageing on-premises PBX systems. You might already be eligible for the service as part of your current Microsoft agreement!
Quality and performance
Thanks to Azure and the Microsoft global network, performance and reliability are at the forefront of Teams Phone. This solution is replacing on-premises enterprise phone systems, so Microsoft is working hard to match if not beat previous levels of uptime while also providing HD audio and video.
Integration
Team Phone integrates seamlessly with the Microsoft stack, third-party apps, and large-scale communication operations like contact centres. Microsoft offers a rigorous certification program for contact centre solutions to ensure standards are adhered to.
Auto Attendants and Call Queues
The solution is a fully-fledged business IVR (Interactive Voice Response) system that allows users to incorporate voice inputs, nested menus, directory search, and timed actions - such as company-wide office hours and holidays.
Microsoft Teams Phone FAQs
What will happen to the work phone number that I use to receive direct calls?  
You'll keep it. Once you've migrated to Microsoft Teams Phone, your current work phone number will become your Teams phone number.
Can I make Teams Phone calls from a mobile device?
Yes. You can use any Microsoft Teams-enabled device to make calls.
Can you still use a desk phone with Teams Phone?  
Yes. Here's a list of Teams approved desk phones.
Can you have shared voicemail boxes on Microsoft Teams Phone?
Yes. You can use Office 365 Groups for shared voicemail boxes.
What is the great PSTN switch-off?
In 2025, the UK's PSTN network will be switched off and replaced with a fully digital network. To avoid loss of service and functionality, organisations are moving to cloud-hosted telephone solutions, like Microsoft Teams Phone.
Microsoft Teams Phone at Nasstar
At Nasstar, we can help you build a communications system that meets your business needs. With an advanced specialisation in 'Calling for Microsoft Teams' and decades of experience, we offer a wide range of Teams Phone plans and direct routing options.
Whether you need support with a one-off communications transformation project or a reliable managed service provider, we've got you covered.
Find out more about Microsoft Teams Phone at Nasstar,
or speak to one of our experts today.