What Is Technology Strategy Consultancy?
Image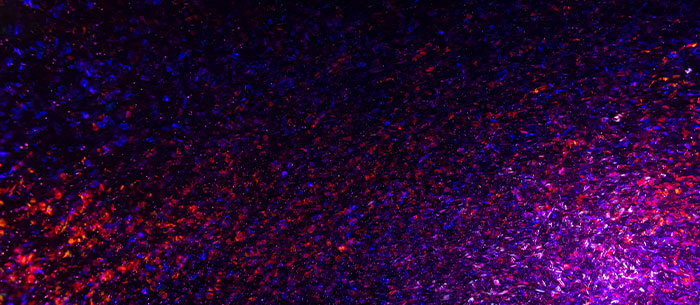 With so much new technology available in the professional market today, it's difficult to know where to start. That's where technology strategy consultancy comes in. This service is designed to help you define your technology strategy using expert knowledge and best practice advice.
Technology strategy consultancy is often available from your IT provider or an independent consultant who specialises in this type of consulting. The key responsibility of a technology strategy consultancy is to provide a business with a digital transformation roadmap of how they are going to meet their end goal.
What does a technology strategy consultant do?
In short, a technology strategy consultant will help your business to define a tech strategy that best suits your organisation and your wider business goals. They will work with you to define both a short term and long term technology strategy, enabling you to use technology to your advantage.
If efficiency is a goal of yours, your consultant will help you streamline your operations with hardware and software recommendations to help you do so. If improved collaboration is on the agenda, they can help you deploy technology solutions that will make it easier for your teams to work better with each other.
Some technology strategy consultancy services will specialise in one particular area, while others can support you with multiple elements in a technology project. Some of the activities a consultant might carry out include:
Auditing current technology solutions and systems in a discovery phase
Identifying areas for improvement, in both a technical and business sense
Offering outside and unbiased opinions
Recommending the best technology solutions to meet business goals
Defining technology strategy
Enlightening businesses on new technology and trends
How does technology strategy consultancy work?
Once you've decided to work with a technology strategy consultant, it's time to start putting plans into action. While many technology strategy businesses will have their own way of working when it comes to the process, the typical route they use will comprise the following elements:
Initial conversation
You will start by meeting with your consultant to discuss exactly what you want to achieve in terms of technology for your business. For example, you might be looking to move your business systems into the cloud.
This conversation will aim to discover the direction you are planning to take your business in.
Discovery
Your consultant will then look to discover more about your business and start to put together a bigger picture in terms of how you are going to reach your technology goal. They will ask you more questions to gain a wider understanding including:
Why do you want to reach that goal?
Is it a short term or long term goal?
What is driving this decision? Are you looking to benefit from more cost-efficiencies, productivity, security etc?
What technology is currently available?
What technology can we utilise and what can we get rid of?
How are you planning on using the technology you want to implement?
Each of these questions will likely lead to further questions which when answered, will help your consultant to figure out exactly what needs to happen for you to reach your goal.
Using our cloud goal from earlier, additional things they might ask could include:
Who should have access to what data, using which application and from what devices?
Where will people access the cloud from?
If they access the cloud from home, do we need to add additional security?
Do we need to consider compliance?
Are there different document security levels we need to think about?
Do different departments or countries have different compliance regulations?
Will documents be shared easily across teams, or do we need to implement further measures to ensure privacy where necessary?
Strategy
Armed with information about your business, technology goals and challenges, your technology strategy consultant will be able to help you define your strategy. This includes detailed information about the goal, how the goal will be reached and any considerations. They will then lay the technology under all this information, detailing how it will be used to support the business objectives.
Your consultant needs to have gathered as much information as possible about your business before they define your strategy. This ensures they can call out where any cost savings will be to make sure you get value for money. It also means they have a complete view of the business and will therefore be able to use this wider understanding to make appropriate recommendations.
What are the benefits of technology strategy consultancy?
Every technology strategy consultancy project will have its own unique benefits relative to the business goals and direction, however, there are benefits to be had by engaging with a specialist consultant to define your technology strategy.
The biggest benefit is having everyone in your organisation on the same page with the strategy. Without a strategy in place, you run the risk of not having everyone understand which direction they need to head in and how to use the solutions you are implementing. This is a problem because, without a thorough understanding, your teams are likely to just do their own thing.
As an example, let's say you want to implement Microsoft Teams as your sole telephony solution. You've worked with a consultant to define a strategy and you're ready to start deploying it to your users. Before deployment, you need to ensure you have explained to your users the direction the business is heading, why this technology has been selected for use and how it is going to help reach the business goals. You'll also want to pull out the benefits to the users – e.g., improved collaboration.
If you choose not to share your strategy with your teams, you could end up having disparate teams using multiple telephony tools to communicate with one another. This would be a waste of a strategy and a waste of money on a solution that no one is using. Not to mention the fact it won't help you reach your overall goals.
When you're ready to start working on your own technology strategy, get in touch with us to find out how we can help you make the most of it.