How Virtual Clinics Give Patients More Consultant Time
Image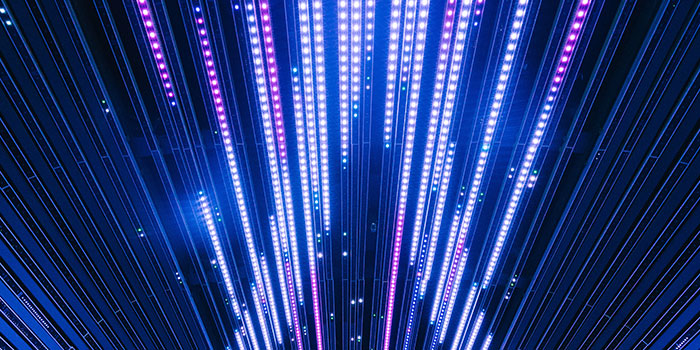 When implementing virtual clinics, it's easy to get carried away with what will benefit you. Sure, your day will become more productive and you'll see more patients in record time. But, when offering an alternative experience, your patients must be top of mind.
(To read about all the benefits for clinicians and healthcare providers, click here.)
Ultimately, a virtual clinic must provide the same – or a better – experience for your patient.
The end goal? To give patients more specialist consultant time.
In this post, you'll learn:

Benefits of virtual clinics
Like any telemedicine solution, the benefits stem from taking the services you provide in a real-person clinic and making them available online.
You'll experience many benefits when offering virtual clinics. These include seeing more patients, overall cost reductions, and running group sessions without the need for in-person visits.
Most importantly, your patient will benefit too. When offering virtual clinics to patients, they benefit from:
Reduced waiting times: virtual clinics start and finish on time and aren't reliant on patient punctuality.
Reduced risk of infection: patients are warier than ever before about attending clinics or hospitals since Covid-19.
Less travel: ongoing management and post-discharge consultations no longer require in-person visits.
Fewer interruptions to their working day: patients access clinicians from anywhere and on any device.
More specialist consultant time: as clinicians and patients adopt virtual clinics, the process becomes slicker and patients get more time dedicated to their injury or illness.
Providing patients with more specialist consultant time, especially once discharged, is crucial for recovery.
Reducing time to heal and preventing repeat injuries
A study by the Journal of Athletic Training suggests that as a person sustains more injuries, the chance of repeat injuries increases. While it seems a virtuous circle, the act of providing patients with more specialist consultant time would reduce the risk of repeat injury and increase recovery.
For example, while the average time to heal in children's football is four weeks (for the most common injuries), the aftercare and quality management lapses following discharge.
This happens for many reasons: self-neglect, fear of attending a hospital, or the lack of time available in a clinician's day.
While it is often hard to do anything about self-neglect, virtual clinics can help with the latter two.
By offering a virtual clinic, you remove the need (and therefore the fear) of attending hospitals. Whether the fear is caused by a previous incident or the worry of infection since Covid-19, a virtual clinic provides access to healthcare professionals without the need for an in-person visit.
As more clinician's appointments become virtual, the more productive your day becomes.
This frees up more time to spend more quality time working on a diagnosis, ongoing treatment, or home management plan.
How does a virtual clinic work?
A virtual clinic can be set up for each service within your organisation. You can direct patients to specific web pages to join their consultation.
On the back end, clinicians get visibility of who is attending. Think of it like a virtual waiting room for each of the services you would like patients to attend.
To use a virtual clinic, follow these instructions:
Choose the virtual clinic you would like to access.

Image

 
View all patients who have registered and are waiting for their consultation. You can identify each patient based on the questions they answer when they join.

Image

You can join a specific consultation by clicking Enter Room. This will launch either Microsoft Teams or Skype for Business (the software used to join the video consultation).
When in the virtual clinic, the clinician discusses any items as they would in-person. The addition of video technology here allows the patient to demonstrate where pain occurs and prove sufficient flexibility, dexterity, or mobility following their injury.
Features like screen sharing are also beneficial here. Rather than clinicians explaining what they need their patients to do, they can demonstrate with examples, data, and walkthroughs.
Image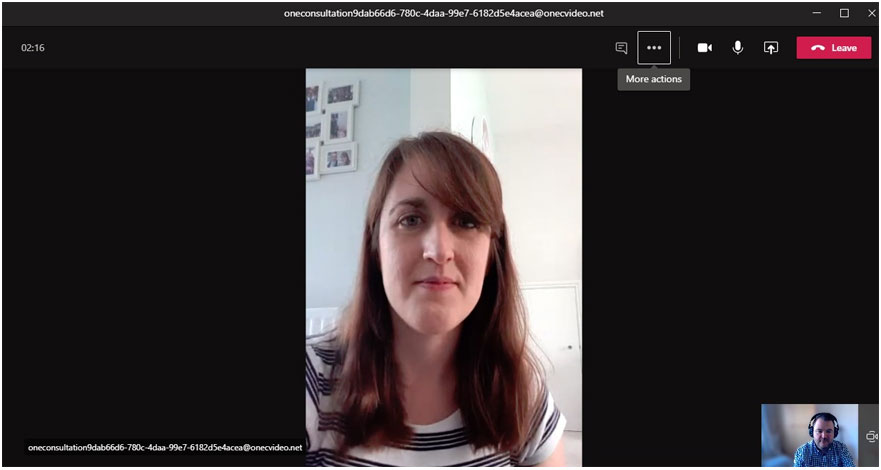 When the appointment concludes, virtual clinic patient information is stored as it would be during an in-person visit. A clinician can make notes and enter into any systems needed.
No real-time video is recorded unless specifically requested by the clinician and authorised by the patient. By default, recording is turned off.
This can be turned on ad-hoc as long as your virtual waiting room is enabled for recording.
Setting up a virtual clinic
Similar to the way that online banking started, the public is now expecting a method of consuming services virtually in a post-Covid-19 world.
Setting up your own virtual clinic requires the right software. Virtual consultation software and virtual waiting rooms can be created through various different means.
The best option, however, is to opt for a model already created. By using software that is already built out for use in this fashion is superior to starting from scratch and trying to adapt a video conferencing platform to the niche needs of a private insurance firm or healthcare provider.
Solutions like OneConsultation are purpose-built to serve the use case of virtual clinics and telemedicine.
Virtual clinic software options
The goal of any virtual clinic must be to offer a solution just as simple – or simpler – than an in-person consultation.
This means your chosen software must be a purpose-built virtual clinic app. Shoehorning an existing solution or opting for a solution that almost does the job could be detrimental to your patient's experience.
Whether you're setting up virtual outpatient clinics, like a virtual fracture clinic, or moving to virtual consultations for group therapy, the goal must be to give patients more specialist consultant time. So, you can lose 15 minutes at the beginning of each appointment.
You can use a virtual clinic app to start offering virtual consultations as an alternative for patients who already expect this – or would like the option but didn't know this existed.
Rather than engineering a video conferencing system into a virtual clinic environment, take advantage of Nasstar's virtual consultation software, OneConsultation.
While you could install a video platform like Microsoft Teams, which we only have great things to say about, your patients would have to install a new app and learn how to use this.
The best option for starting your virtual clinic is a purpose-built virtual clinic platform.
To learn more about OneConsultation, built for this exact reason, click here.
How virtual clinics give patients more specialist consultant time
In conclusion, virtual clinics give patients more specialist consultant time by
Reducing wait times
Reducing the risk of infection
Offering a wider window for communication by removing the need to travel
Offering a digital option for patients to choose instead of attending in-person
Freeing up more time in a clinician's day
To start offering a virtual clinic as an alternative to in-person appointments, click here.