Keeping pace with cloud security best practice
Image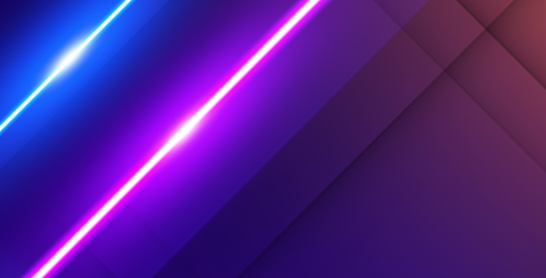 As businesses adopt a more digital-centric approach to their operations, security has become an ever-increasing critical factor for long-term success. 
Organisations need to make sure their systems are kept safe from malicious threats while adhering to industry regulations. This requires implementing proper security measures that keep up with advances in cloud technology, a challenge for already overburdened security teams.
So what's the solution? We caught up with our AWS Ambassador and AWS Technical Practice Lead, Jason Oliver, to explore how Nasstar helps enterprise organisations prevent, detect, and mitigate security breaches.
What security capabilities does the cloud offer? 
The short answer: lots! There's a wide range of capabilities to help protect your data and your end users. All the way from encryption, authentication, and access control to cloud monitoring, logging, and auditing.
For example, through Amazon Web Services (AWS), you will gain the control and confidence to securely run your business with the most flexible and secure cloud computing environment available today. Customers benefit from SASE, AWS data centres and a network architected to protect information, identities, applications, and devices. 
AWS and other major cloud providers can improve your ability to meet core security and compliance requirements, such as data locality, protection, and confidentiality, with their comprehensive services and features.
However, security ultimately depends on a trained and experienced workforce to design, implement and maintain a workload expertly, something that in our experience is a demanding undertaking not all customers manage to achieve.
And if you don't have the in-house expertise?
Sadly, this is evident with constant news articles highlighting the impact of attacks against specific businesses resulting in financial and reputational damage. Typically, the root cause is not the cloud platform or workload but the simple misconfiguration of resources.
Security is a challenging impasse as it is a constantly moving target; as one vulnerability is identified and fixed, hackers expose and exploit another, and so on.
Why do organisations choose Nasstar for security?
Well, security is at the forefront of every decision we make. 
As one of the UK's first APN partners and AWS Managed Service Providers (MSPs), along with AWS's Government and DevOps Consulting Competencies, we have a long heritage of managing a variety of sensitive customer workloads. That includes critical national infrastructure, a typical attack vector for state-sponsored threats.
We have developed and maintained our own secure by design (SbD) guidance as an architectural blueprint for all our AWS work. These principles are frequently updated in line with industry best practice, threat development, architectural patterns, and tooling.
Our AWS Architects, three of whom hold the AWS Certified Security – Specialty qualification, are highly skilled, experienced, and regularly engaged with sensitive public sector and financial workloads.
What are we doing to help customers achieve security?
We have observed a growing trend whereby customers who have already started building workloads in the cloud seek expert assurance that their systems are fit-for-purpose and not vulnerable to attack.
So, we conceived a unique proposition, the Cloud Security Assessment , to answer this need. This is a distinctive blend of consultative and data-driven analysis to comprehensively inspect the security posture of a customer's workload. We avoid the intricacies of using third-party or open-source tooling, instead leveraging platform-native tooling for peace of mind when dealing with highly sensitive data.
At the end of the process, we provide the customer with a RAG status report that provides prioritised actionable insights into remediation steps to resolve any discovered security issues. Optionally, if you are resource-constrained, the Nasstar tactical security team can help remediate these security vulnerabilities.
In addition to offering this to new customers, we are adopting the methodology as a value-add to our existing customer base as part of our Next Generation Managed Service (NGMS).
About Jason
Jason Oliver is an accomplished AWS ambassador, technical practice lead, principal cloud architect and builder with over 25 years of transformational IT experience working with organisations of all sizes and complexity.
Jason is an SME in AWS, Azure, and security with strong domain knowledge in central government. He has extensive knowledge of the cloud, the Internet and security technologies in addition to heterogeneous systems spanning Windows, Unix, virtualisation, application and systems management, networking, and automation.
Jason is also an author, digital music producer, and a black belt and instructor in Karate.
Talk to the cloud experts: Book a consultation at a time that suits you.