International Women's Day 2023
Image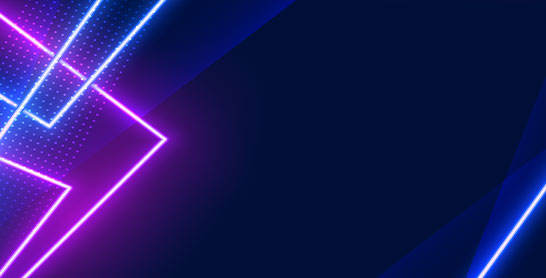 EMBRACE EQUITY
The theme for International Women's Day (IWD) 2023: #EmbraceEquity, aimed at getting the world talking about why "equal opportunities are no longer enough".
Equality vs Equity: What's the difference?
The words equity and equality are often used interchangeably, both have Latin roots meaning 'even,' 'fair' or 'equal'. Although similar, they are fundamentally different concepts.
EQUALITY
EQUITY

Each individual or group of people is given the same resources or opportunities.

 

Each person has different circumstances, and is allocated the exact resources and opportunities needed to reach an equal outcome.

 
Giving people the exact same thing and expecting the same outcome is what we have come to learn as 'being fair', however, this assumes that everyone started out in the same position. If we instead take an equitable approach, we give everyone what they need to be successful.
But where are we today?
Gender equality remains a major issue in the corporate world, and women remain significantly underrepresented. Despite an abundance of research confirming that companies are more profitable when they have more women in the C-suite, a gender gap exists in most companies. 
But the problem doesn't stop with the ratio of men to women, another critical focus is equitable advancement in the promotion of women. According to research1, only 86 women are promoted to manager for every 100 men at the same level. In technical roles, the gender gap is more prominent, with only 52 women being promoted to manager for every 100 men.
How is Nasstar helping to drive change and embrace equity?
As a technology provider, Nasstar is not alone in reporting a gender imbalance, however, we are committed to bridging the divide and have set an objective to increase our female workforce to a minimum of 35% by 2030, representing an increase of 10%, with a medium-term target of 30% by 2025.
Nasstar's Women in Tech Employee Resource Group (ERG) has been launched as an employee-lead collective to drive this change. Composed of women and allies across the business, the group discusses a wide range of issues facing women in the workplace from imposter syndrome, unconscious bias, families, menopause, allyship within the business, and recruiting women into the industry.
"Finding environments that allow us to bring people together in a way that is diverse is really important. Across the organisation we should have advocacy for this kind of initiative, so that everyone buys into it, and everybody understands how important it is for us." - Paul Cosgrave, CEO Nasstar
As we celebrate International Women's Day and the fantastic women in our business, we reflect on the progress that has been made in bridging Nasstar's gender divide to date, and our ongoing commitment to equality and inclusivity in the workplace.
Make it a metric: We have set the goal to increase our female workforce by 10% by 2030 and our senior leadership team is accountable for this.
Tailored recruitment: Our Talent Acquisition team is dedicated to attracting more females and we have taken several steps to achieve this, including partnering with Women in Tech, Mumsnet, Workingmums, and Tech Returners.
Inclusivity at heart: Our internal team has undergone training to ensure our job adverts are inclusive and representative of the fantastic work we are doing in this area.
Let both parents parent! We have improved both the maternity and paternity policies and encourage everyone to use them.
Equitable advancements: We support the continued growth of women through proactive succession planning for critical roles.
Empowering environment: Employees are given flexibility and control over how, when, and where they work. We have also launched a 'back to work' initiative to support parents back into employment, offering job specifications that are flexible around family life.
An inclusive culture is everyone's responsibility. Here at Nasstar, it's a key business objective.
Watch our video for International Women's Day, celebrating Nasstar's amazing team of women.
Read more about Women in Tech at Nasstar