Image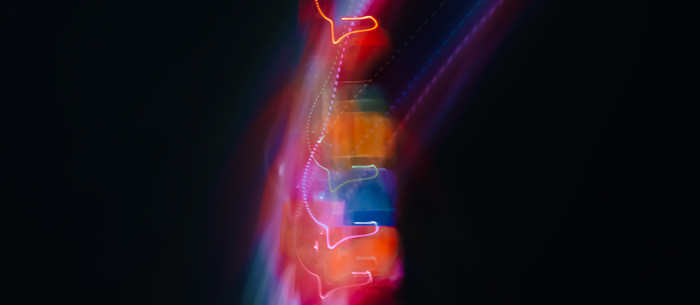 Many businesses are realising the benefits of cloud services when it comes to enhancing their IT systems. After all, the cloud offers a cost-effective and reliable IT solution that supports growth and business development. But like any technology, there are always going to be questions around safety and security.
In this blog, we'll look at the safety of cloud services, discussing the benefits and risks of the cloud and how your business can ensure security when storing data in the cloud.
How secure is the cloud?
Simply put, data stored in the cloud is often found to be safer than the data you store locally on your computer's hard drive. This is down to two things.
Cloud service providers take cloud security very seriously. This means their security measures are likely to be much more robust and powerful that the internal systems protecting the devices of your workforce.

Cyber criminals can easily use malware and phishing tactics to access information on personal devices. It is much more difficult for hackers to penetrate through the enterprise-level systems of cloud providers and third-party managed service providers.
However, while data can be considered as secure when stored in the cloud, there are times when it might not be so secure. It's important to weigh up both the benefits and the risks of cloud services before engaging them.
Benefits of cloud services
Cloud services come with many benefits, from enhanced collaboration and improved systems to spending less time on IT maintenance and benefiting from anytime-access. In terms of cloud security, there are two main benefits of cloud services.
Location
Data in the cloud is often stored on cloud servers located in large warehouses, off-site and away from internal employees.
Level of security
If you have a cloud provider, as opposed to an internal data centre, the cloud servers housing your data are likely to be heavily guarded and monitored. In addition, the data stored in these cloud servers is encrypted.
The location of your data and the level of security protecting it are huge 'turn-offs' for hackers. It would be time-consuming and laborious for cyber criminals to take their time working their way into an enterprise-scale data centre, especially when they can more easily target personal computers and devices with malware.
Risks of cloud services
We've already mentioned that cloud services are secure and can often be more secure than storing data on your personal devices. However, this doesn't make cloud services untouchable and there are risks.
If cyber criminals really wanted to spend the time hacking into cloud servers to access your files, they could. For example, Apple's iCloud was hacked in 2014, resulting in nude pictures of celebrities being accessed and published online.
Privacy can also be a concern with cloud services. Governments around the world can legally request information stored in the cloud, and the cloud services provider can provide or deny access. While it's unlikely they would hand over data in the cloud in its entirety, they do often hand over some of the information they store. 
On one hand, this is a good thing when it comes down to intelligence agencies tracking down criminals or terrorists. But for the humble citizen it can be a cause for concern around personal privacy.
How to mitigate risks
While no strategy is completely fool proof, you can take steps to mitigate your risk of being affected by a cloud services breach. The first thing you should do is ensure you choose a reputable and proven cloud services provider.
Your cloud services partner should be on hand to support your cloud strategy in terms of both improving business processes and looking after your data security. They should also take steps to ensure your information is kept safe with the highest standards of maintenance and security.
You'll want to make sure your provider consistently updates its systems to protect devices from viruses or malware. You should also ensure your internal IT teams do this for a more joined-up approach. Cloud providers should also deploy firewalls to filter out suspicious traffic and keep your data protected.
One of the best things you can do to mitigate your security risk is to educate yourself on cloud security and ensure your business is following the steps recommended by your cloud provider. Whether you're hosting your data in a public cloud like Microsoft Azure, or you've taken a hybrid cloud approach with a third-party provider like us.  
Contact us today to find out how we can help you ensure your cloud solutions are secure.