What's new in the world of Microsoft?
Image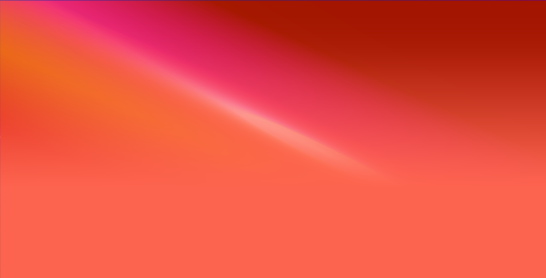 Following Microsoft Inspire last month, our teams have been reflecting on some of the announcements and what we can look forward to in the coming months and years. 
Taking centre stage at the event this year was, of course, Artificial Intelligence, with Microsoft Chairman and CEO, Satya Nadella stating: 
"We are in the midst of a massive platform shift with the new generation of AI." 
This revelation meant much of the event focused on AI and how Microsoft is planning to use it. But there was plenty more to the conference than just AI. Here, Jess Batty, Nasstar's Microsoft Alliance Business Development Manager shares what they mean for us and our customers.  
Bing Chat Enterprise 
Microsoft finally announced the use of ChatGPT within its Bing search engine. This new capability, currently available in preview, will grant businesses secure access to Bing Chat using their Azure AD log in so that all data is confidential.  
Unlike the free AI chat tools available, users will be able to search using Bing Chat Enterprise knowing that their data will not be accessed by Microsoft or used to train the underlying AI model. Additionally, users will be able to search visually.  
For example, if you're in a new city and spot an interesting building, you can take a photo and upload it to Bing search. You will then receive related images and information about the picture from Bing. 
We expect the rollout of this to come later in the year, or in early 2024 for Microsoft 365 E3, E5, Business Standard and Business Premium users at no additional cost. There are also plans to integrate Bing Enterprise Chat with Windows Copilot as a standalone application at $5 per user, per month. 
Microsoft 365 Copilot 
Similarly to Bing Chat Enterprise, Microsoft 365 Copilot uses Open AI's ChatGPT software. However, it is geared towards the business world and helping organisations to create content, streamline lengthy process and improve collaboration. The tool integrates seamlessly into Microsoft's collaboration and productivity applications like PowerPoint, Teams, and Excel.  
Microsoft 365 Copilot will also integrate with Business Chat. Users will be able to give natural language prompts and the tool will generate status updates based on the prompt and available data. 
There is still no visibility of when this will be available for use, but we do know how much it's going to cost. For Microsoft 365 E3, E5, Business Standard and Business Premium users, Microsoft 365 Copilot will cost $30 per user, per month. 
Sales Copilot 
Yep, another Copilot. But this time, it's related to sales. At Microsoft Inspire, Sales Copilot was introduced as a solution for slow business development. The new application integrates Copilot functionality and CRM data, providing users with automated information on sales opportunities and real-time tips during Teams meetings. 
At the event, Microsoft claimed that two thirds of a seller's time is spent prepping for meetings, attending calls, and carrying out related admin. Sales Copilot aims to reduce this time significantly by producing data-backed and real-time summaries based on the meeting you are in, and the topics being discussed. This could be anything from information in CRM to competitor details, for example if a customer has mentioned that competitor.  
Power Automate Process Mining 
While we already knew this was coming, Microsoft's Power Automate Power Mining became generally available on the 1st of August 2023. This new capability helps businesses to understand processes in the organisation while uncovering inefficiencies and bottlenecks to better achieve process optimisation.  
Through Power Automate, users can drill down into a customer process and identify areas for improvement using automation or apps. Process Mining works with the existing Microsoft ecosystem and extracts data from a business' system of records to visualise the processes already in place. These processes can then be compared so organisations can improve operational efficiency and make informed decisions. 
Meta Llama for Azure and Windows 
At the conference, Microsoft and Meta announced support for the Llama 2 family of large language models (LLMs) on Azure and Windows. Llama is a foundational, 65-billion-parameter language model designed to enable developers and organisations to build generative AI-powered tools and experiences.  
Developers have a choice in the type of models they build on, with Microsoft supporting both open and frontier models. Azure customers can easily and safely optimise and fine-tune the 7B, 13B and 70B-parameter Llama 2 models on Azure. Llama will also be able to run locally on Windows.  
AI Cloud Partner Program 
We already mentioned how AI was a big part of Microsoft Inspire, but it's clear that AI is going to play a major role in the future of Microsoft, and the entire technology industry. As such, the Microsoft Cloud Partner Program has been rebranded to the AI Cloud Partner Program with some added designations and specialisations.  
This change also means incentives are changing. Microsoft is continually changing and adapting the Program and its incentives to fit the ever-changing landscape of the partner ecosystem. Microsoft announced there will be more changes to come as part of a three-year program. So, watch this space! 
Microsoft Inspire focused a lot on AI and there are big plans in place for this fast-emerging technology. Whether it's in relation to improving business processes, enhancing the customer experience, or evolving AI-powered security, Microsoft's AI initiatives are going to impact us all in due course.  
Learn more about Microsoft 365 at Nasstar.