5 Ways Video Interview Software Helps Police Forces
Image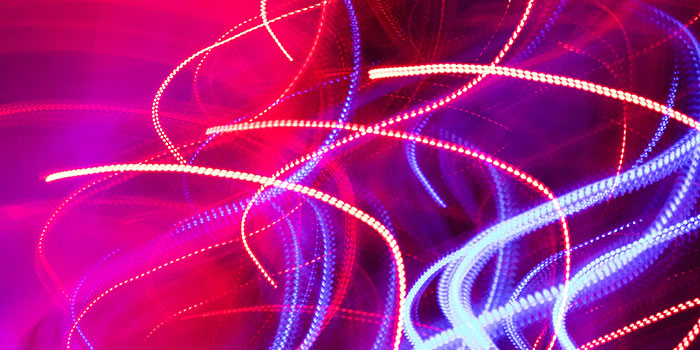 Video interview software has been helping businesses communicate with colleagues, recruitment candidates, and sources for decades.
Long rebuffed as jittery or intermittent, by 2020, video conferencing has become the preferred way for people to meet and communicate. No longer do businesses spend thousands of pounds per month travelling to meetings. No longer do businesses lose hundreds of man-hours travelling to interview people.
So, in the policing world, why do we still travel hours to interview a single witness?
Often, the answer is because it's not available.
Why isn't it available? Well, because we're unsure how, when, and why to use it.
In this post, we introduce five ways that video interview software helps police forces:
Use video interview software to take video statements
How often do you travel to a witness' home to take a statement? Too often?
If you aren't travelling to their home, you're waiting for them to show up at the station. Do you measure the show versus no-show rate?
If you do, you'll already know that this is a number that needs improvement.
If you don't, while the number of no-show witnesses to give a standard statement is not documented in the public domain, you only need to look back to the 11,000 trials that were abandoned in 2015 due to no-show witnesses
Using video interview software, you can reduce the need to travel to witnesses and reduce the risk of no-shows at your station.
Instead of travelling two hours to find a witness has gone out for the day, you can set up a video interview so you can both join online at an agreed time.
Image

When you are booking a time for a witness to attend your local station, give them the option to attend via a video call. Your internal process remains the same. The only difference is face-to-face communication happens via a video connection.
Aside from the benefits of less travel time and travel costs, witnesses don't show to give statements because they fear the experience will be intimidating. For people outside of the police force, the idea of even attending a police station makes them feel vulnerable.
Giving witnesses the option to provide their statement without the fear of attending a police station increases the chance of a statement being given.
Add face-to-face communication to routine incidents with video interview software
Missing persons and pathfinder recovery
What is your process for routine incidents like missing persons and pathfinder recovery?
For latter stage follow-ups, we tend to use the phone to check in. For example, when checking a care home patient has returned, a call is placed to confirm the missing person is safe.
This isn't good enough.
A study by the University of Portsmouth reveals 50% of all missing person reports involve people who have gone missing more than once.
To reduce the number of missing persons reports, police forces must use the technology available to confirm via video and with the resident that everything is in order.
Imagine if that was your grandparent.
Improve your routine incidents here >
Use video interview software for high volume, low risk follow-up
When a high volume, low risk crime like burglary or theft from a motor vehicle has occurred, you need to attend the scene in the first instance. But, for follow-up interviews and checking in after the matter, you could be using video interviews.
Instead of travelling between victim's residences, you could book video interviews. You still benefit from face-to-face communication and pick up on non-verbal gestures. Facial reactions and hand gestures help the conversation flow and officers pick up on any behavior.
Witnesses and victims can show an officer around their residence with using their laptop, tablet, or mobile so an officer can sign off that there has been no repeat offence.
Offer a digital alternative for high volume follow-ups >
Use video interview software to speed up digital policing strategy
As police technology starts to become digitised, it's crucial to maintain momentum. Through innovations like virtual patrols and the 4G-powered Emergency Services Network (ESN), police technology is more advanced than ever.
In some cases, it has been deemed enough to catch up with technology. We can't think of any cases where that's acceptable, though.
In order for police forces to be ahead of the curve, they must continue to innovate.
This doesn't mean every local station needs to have a high-tech cybercrime unit. But, it does mean readily-available technologies like video conferencing and video interview software should be commonplace.
When we talk to our customers about the reasons they adopt video technology, they often cite benefits like:
Witnesses feel less intimidated using video
Victims feel more comfortable and less vulnerable
Accessibility for citizens who find it hard to get to a local station
Less frequent travel to take witness statements in-person
Money saved on travel costs
Increased productivity thanks to less travel and time wasted waiting for no-shows
Advances in digital policing strategy
Protection, security, and anonymity in officer – witness relations
In the case of Humberside Police, they needed virtual consultation software that would allow them to communicate with victims and witnesses of crimes and carry out their investigations throughout the coronavirus pandemic and in the future.
As well as fulfilling their needs through our OneConsultation software, Humberside Police is able to build a workflow around OneConsultation and create an Outlook calendar for each digital interview room.
Staff using the service were thrilled with the new virtual scheduling experience and Humberside Police are now able to offer a digital alternative to face-to-face interviews.
Read the full Humberside Police case study here.
Use group consultation rooms to host virtual town halls
Video conferencing software enables police forces to transform town halls (or all-hands) to a remote meeting.
By using the same platform as your video interview software, you can expand the one-to-one video experience to your entire team.
Instead of gathering everyone together in a crowded environment, virtual meeting room participants can join the virtual town hall from their desk, home office, or wherever they may be stationed.
Image

Like the use cases for virtual interview software above, hosting virtual town halls come with a ream of benefits like:
Less travel costs
Less travel time
Maintain social distancing
Include remote teams
Present to many task forces at the same time
What is a town hall meeting format?
The format for in-person town hall meetings and virtual town halls is the same.
A traditional town hall format gathers all members of staff together in a single room or conference space. A virtual town hall does this but gathers everybody together in an online meeting space.
There are no hard and fast rules for a town hall meeting. The general format is as follows:
Introduction by meeting holder (CEO, Chief of Police, Town Mayor, etc)
Overview of company or authority status
Department leaders and individual contributors present last month/quarter/year progress on their specific task or project
Open the floor (or virtual meeting) to questions and answers
How do you have a successful town hall meeting?
There are two key factors to adhere to when hosting a town hall meeting.
Preparation
When hosting a virtual town hall, you must ensure everyone has the ability to join the meeting. By using remote consultation rooms, users get a similar look and feel to their video interview software. The joining and in-meeting experience is simple and intuitive.
It's also important for the meeting host to be comfortable with the conferencing software. Presenters will have more controls than attendees that enable different in-meeting functions.
By using the same software for video interviews and town halls, you ensure both the hosts and attendees have a successful town hall meeting.
Agenda
Like any meeting, the most crucial component isn't the technology. It's the agenda.
To have a successful town hall meeting, you must first create a compelling agenda. Organize the items to be presented in a sensible order and with set timings.
During the meeting, assign a host or attendee to be the time-keeper. To ensure town hall meetings don't overrun, stick to the allotted times, and allow enough time for questions and answers.
Failure to do so will result in key attendees leaving early, not digesting important information, or missing the chance to ask important questions.
Virtual town hall software
To start running virtual town halls, all you need to get started is the right meetings platform.
Group consultation rooms are full of rich meeting features like:
Video broadcast
Large gallery view
Dynamic stage
For a demo of how to run virtual town halls in group consultation rooms, book a call with us here.
Use group consultation rooms for online training
Another internal use case for using video software in police forces is moving in-person training to an online setting.
For regular courses like domestic abuse training or health and safety, there is little reason for these training sessions to be in-person.
Image

Often, users prefer to access online training than attend in-person. Recognising the busy nature of any police staff, online training can be provided to ease travel and save time.
Online training platforms
To start moving courses to online training, you first need to select your online training software.
Once you've adopted video software for witness statements, routine incidents, and virtual town halls, you can extend your video conferencing platform to online training too.
Using a similar interface to your video interview software, users can access real-time online training through the same interface. It's just like attending any other virtual meeting.
You can discuss your online training needs with a Microsoft specialist here.
How do you create a virtual training program?
For components outside of real-time meetings, like testing, you may need extra software to create quizzes and presentations.
For this, we recommend virtual training software like:
How long should virtual training be?
In general, there should be no difference in time to in-person training. In some cases, virtual training can be conducted quicker as attendees can work through courses at their own pace.
Instead of waiting for everyone to finish a topic, users can pass the specific module and move on.
Don't get too hung up on how long virtual training should be. Focus on the quality of the content and making sure the learning experiences replicates (or betters) that of in-person training.
What are the benefits of virtual training?
Benefits of virtual training differ from user to user. Some course attendees will find tangible benefits from no longer needing to spend two hours driving to a venue. Others will thrive off the productivity of being able to move on at their own pace.
Here are the high-level benefits of virtual training:
Users can take part in virtual training at their preferred time
Users can work through training sessions at their own pace
Attendees from all regions have access to the same training
Attendees can retake training at a time that suits them instead of waiting for the next course
Police staff are always up to date with latest training and compliance measures

Is virtual training effective?
In general, studies have shown virtual training to be as effective or more effective than in-person training.
In fact, according to David Maxfield, Researcher and Senior Consultant at VitalSmarts, 86% of virtual classroom participants rated their experience "as engaging" or "more engaging than" traditional classroom training.
To measure if virtual training is effective, you first need to set goals and milestones. These could be the same measures in place for in-person training.
If you quiz your training participants at the end of an in-person course, you can replicate this in a virtual environment.
To gauge whether your virtual training has been effective, check for consistency in test scores.
If your results and attendees are in alignment, your virtual training is effective.
Conclusion
Video interview software can help police forces tremendously.
The five key areas are:
Taking video statements
Adding face-to-face communication to routine incidents
Speed up digital policing strategy
Hosting virtual town halls
Running online training
In particular, adding face-to-face communication to routine incidents is crucial.
Dealing with missing persons, pathfinder recovery, and court preparation are just the tip of the iceberg when it comes to video interviews in the police force.
To learn more about the use cases for video interviews, read about how we're connecting police forces and witnesses here.