50 Telemedicine Statistics New For 2021
Image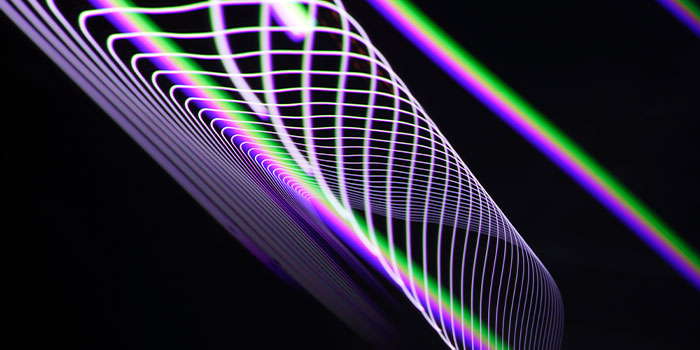 Following a less than optimal 2020, the healthcare industry must embrace telemedicine technology for both the immediate and long-term future. There has long been skepticism around telemedicine platforms and the adoption of video technology between doctors and patients. We've collated 50 telemedicine statistics for you to use in your business case for a telemedicine platform.
Telemedicine statistics 1 - 10
1. Nasstars' OneConsultation software has hosted over 100,00 virtual consultations using Microsoft Teams.
 
Image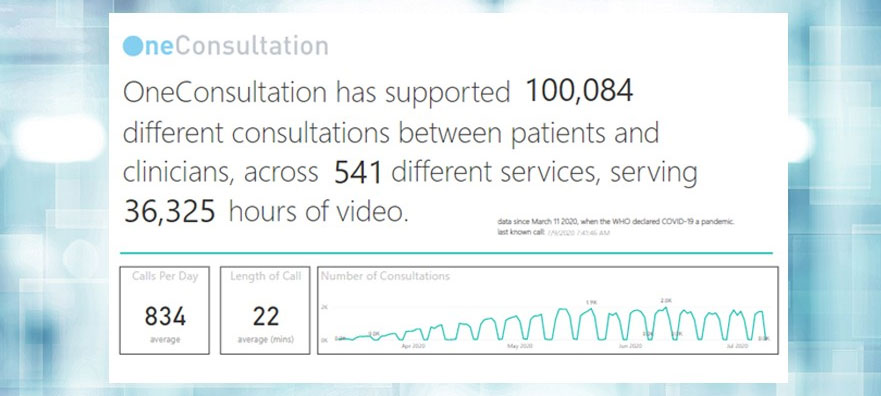 2. The OneConsultation platform hosts an average of 832 calls per day within the NHS alone.
3. The average video consultation on OneConsultation is 22 minutes (7 minutes longer than the average in-person consultation).
4. During the first quarter of 2020, the number of telehealth visits increased by 50%.
5. Most telehealth encounters were for adults aged 18–49 years (66% in 2019 and 69% in 2020).
6. Female patients are more likely to make a telehealth appointment  (63% in both 2019 and 2020).
7. In 2020, the percentage of telehealth visits for persons aged 18–49 years increased from 68% during the first week of January 2020 to 73% during the last week of March.
8. 93% of telehealth appointments before March were unrelated to COVID-19.
9. 69% of patients using telemedicine platforms during the early pandemic period in 2020 were managed at home with no need for an in-person appointment.
10. Of the remainder 31% who were prescribed an in-person visit, only 1.5% were advised to seek care in an emergency department, and 3% were referred to an urgent care setting.
Telemedicine statistics 11 - 20
11. 41%–42% of U.S. adults reported they delayed or avoided seeking in-person care during the pandemic because of concerns about COVID-19. A clear indicator that a virtual consultation must be offered as part of your service.
12. 12% of U.S. adults said they even avoided seeking urgent or emergency care during the pandemic as they were unaware of a telehealth option. 
13. 71% of patients confirmed they had considered telemedicine as an alternative to in-person appointments at some point.
14. 50% of patients confirmed they had used a telemedicine service.
15. Patient adoption at the beginning of 2020 was up 33% (pre-pandemic).
16. The telemedicine market is expected to reach $186.5bn by 2026.
17. Telemedicine saves patients over 100 minutes of their time compared to an in-person visit.
18. Which unsurprisingly sees 20% of patients saying they would switch doctors if their doctor doesn't offer a virtual consultation option.
19. 69% of patients said easy-to-use technology would encourage them to book a telemedicine appointment (and see how easy OneConsultation is below).
20. 57% of patients cite communication as a blocker to booking a telemedicine appointment.
Telemedicine statistics 21 – 30
21. 47% of patients said online scheduling capabilities would encourage them to book a telemedicine appointment.
22. 47% of patients said immediate appointment availability would grow the adoption of virtual consultations.
23. 75% of patients say they will happily use telemedicine platforms if they can see a doctor they already have a relationship with.
24. Perhaps more convincing, 50% of patients say they will happily use telemedicine platforms without knowing the doctor.
25. 93% of patients said they would use telemedicine to manage prescriptions.
26. 91% of patients say that telemedicine would help them stick to appointments and follow wellness regimens.
27. Unsurprisingly, 74% of millennials prefer telehealth visits to in-person doctor exams.
 
Image

28. 40% of millennials said that a telemedicine option was "extremely or very important." 
29. 85% of patients are satisfied with telemedicine services.
30. 59% of clinicians say that virtual consultations are just as effective as in-person consultations.
Telemedicine statistics 31 - 40
31. 93% of clinicians believe that telehealth is an "acceptable" option for medical care.
32. 89% of clinicians report telemedicine as a satisfactory method of follow-up care.
33. 85% of telepsychiatry patients say they are happy to use a virtual environment.
34. Using a telehealth platform, like OneConsultation, can increase patient recruitment and retention by 81.5%
35. Telemedicine can reduce the costs of doctor visits by 10-15%.
36. 13.3% of patients believe telemedicine is more expensive than a doctor's office visit
37. In some cases, patient care costs are reduced by 50% when implementing telemedicine.
38. 60% of first-time telemedicine users report no technical issues when setting yp.
39. 91% of virtual consultations are free of audio interruption.
40. 74.3% of consumers are unaware that their health system offers telemedicine services.
Telemedicine statistics 41 – 50
41. 76% of US hospitals connect with patients through video appointments.
42. 84% of telehealth "visits" result in concerns being resolved.
43. General healthcare spending is growing at an alarming rate of 5.5% per year. (This is 20% more than the average gross domestic product (GDP).
44. While the vast majority of midsize to large employers offer a telemedicine benefit, less than 2% used the service by the end of 2018. Expect this to change in the immediate future.
45. 79% of patients say that scheduling a telemedicine follow-up visit was more convenient than arranging an in-person follow-up.
46. For employers who provide telemedicine benefits, cost savings are estimated between $19-$121 per telemedicine visit.
47. Without the introduction of telemedicine, employers say their annual employee costs are expected to grow by 5% year on year.
48. 67% of emergency room visits would be avoidable through the use of virtual consultations.
49. Those avoidable visits cost healthcare authorities $32 billion.
50. More than half (53%) of patients surveyed said they left a scheduled doctor's appointment because the wait was too long.
Help with setting up your telemedicine platform
The telemedicine statistics included in this post are sourced from different medical journals and research. 
While independent, the statistics prove compelling reasons for your practice to implement telemedicine of some kind.
Whether your primary interest is cost, patient care, or accessibility, the case for virtual consultations is clear.
To learn more about virtual consultations for your practice, check out this comprehensive guide that covers Everything You Need to Know about Virtual Consultations.