The Nasstar Approach to Cloud Security
Image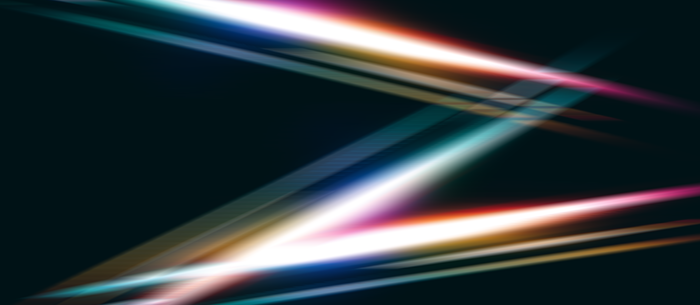 With a plethora of things that can go wrong when it comes to migrating and managing customer workloads in the cloud, picking the 'right' Cloud Services provider for your business is one of the most critical decisions you can make. Cloud misconfigurations and poor management can lead to serious security breaches, such as the 440 million Estee Lauder records that were exposed as a result of a cloud database that wasn't password protected.
At Nasstar, security is job number one. This ethos has been proven year after year as we design, build, and manage some of the most highly visible UK workloads in the cloud, that if exploited, would have become headline news and damage the corporate brand. 
So how does our cloud practice achieve this standard of excellence? Nasstar's very own cloud expert, AWS Ambassador and AWS Technical Practice Lead, Jason Oliver explains.
Design 
Built on years of experience, we have implemented Secure by Design processes and procedures that govern everything we do. This structured knowledge base reflects combined expertise around security, industry, and vendor best practices and is continually updated in line with the latest events, releases, and trends. This practice is the foundation for all Nasstar cloud designs and acts as an anchor point during our peer reviews.  
Nasstar was one of the first AWS UK Partners to be onboarded onto the AWS Well-Architected Programme, helping partners deploy best practices and build robust applications. Each of our designs is subject to this framework, which includes a dedicated Security pillar, so you can be confident we deliver the highest-quality security solutions that are right for your business.     
Build 
Adhering to best practices, we implement cloud-native security services, every time. We have developed and maintained our own 'account fundamentals', a complex series of integrations implemented as modular templates and deployed as our default landing zone. This ensures maximum levels of performance across every project.   
We utilise popular tooling such as AWS CloudFormation & HashiCorp Terraform for Infrastructure as Code (IaC) to ensure consistency during provisioning. And we use continuous integration/continuous deployment (CI/CD) pipelines for faster delivery, while reducing risk. 
We leverage AWS Open Source, and third-party security tooling to perform security best practice assessments, audits, cyber incident response, continuous monitoring, hardening, and forensics readiness. These tools provide more than 200 controls covering CIS, PCI-DSS, ISO27001, GDPR, HIPAA, FFIEC, SOC2, AWS FTR, ENS, and custom security frameworks. 
Nasstar has maintained the AWS DevOps Consulting competency for eight years, demonstrating advanced expertise and mature delivery practices.  
Cloud Centre of Excellence 
The goal of a Cloud Centre of Excellence (CCoE) is to drive and enforce standards and solutions which meet agreed target governance whilst driving down delivery times and costs through reference architectures, repeatable and re-usable solutions, and adoption of industry best practices. As such, we have developed our own CCoE function which builds accompanying collateral and standard code offerings. 
Nasstar has extensive experience working with customers to establish highly effective and integrated CCoEs, providing the skills and expertise that are right for their individual business goals.  
Service Management 
The AWS Managed Service Provider (MSP) program validates partners with a proven track record of delivery and experience, enabling them to provide end-to-end AWS solutions to customers at any stage of the cloud journey. 
While the program is one of AWS's most difficult competencies to obtain, Nasstar has maintained this standard for over seven consecutive years, having been one of the first UK AWS partners to obtain the competency. 
Our Next-Generation Cloud Managed Service is available 24/7/365 via our Global Service Centre. Find out what sets our managed service apart from the rest, and how we can transform your business in our blog here.  
But for now, here are some of the key ways we ensure excellent service management delivery: 
Delivering Bespoke Performance Dashboards 
Using machine learning to adapt  
Proactive and reactive monitoring 
Frequent AWS Well-Architected Reviews 
Application modernisation and optimisation 
Learn more 
Our cloud experts will be on hand at AWS Summit London on 27th April to answer any questions you may have about cloud security and how we can support your business to develop a high-performing security strategy in the cloud.  
Come visit us on stand G2 or book an online consultation on a date that suits you.