Microsoft Teams Telephony Features
Image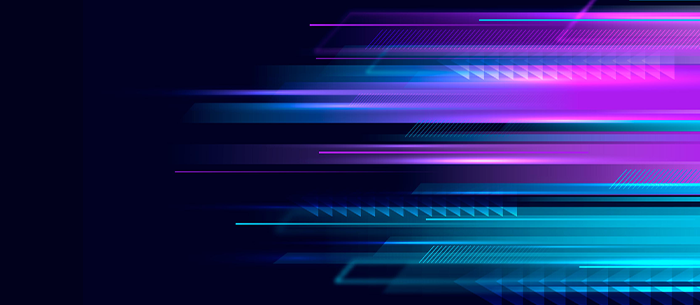 MICROSOFT TEAMS TELEPHONY SOLUTIONS - THE FEATURES YOU NEED TO KNOW
With 66% of business leaders planning for a future of hybrid work1, and BT's 2025 PSTN switch-off looming, getting your telephony right is crucial.
Microsoft Teams Phone has become the solution of choice for many and is an add-on service to Microsoft Teams, enhancing the Teams experience and providing businesses with an unparalleled unified communications service.
But why is it so popular? Our previous blog, What Microsoft Teams Phone Actually Is, outlined what Microsoft Teams Phone actually is, plus its benefits and in this blog, we dive deeper into the feature-rich capabilities which make it such a popular choice.
Microsoft Teams Phone features
With Microsoft Teams Phone you have access to the following basic call control features you're used to:
Call Control: With Microsoft Teams telephony integration you can make and receive calls directly from the Microsoft Teams app, eliminating the need for a separate telephony system. You can manage calls with features such as call forwarding, hold/resume, merge, transfer, and transcribe.
Audio Conferencing: Audio conferencing capabilities allow you to join or schedule conference calls with up to 1000 participants from anywhere in the world.
Video Conferencing: Hold virtual meetings with colleagues and clients. You can share your screen, collaborate on documents in real-time, and use virtual backgrounds.
Voicemail: Access, listen to, and review your voicemails using playback controls, voicemail summary, and transcripts.
To meet the needs of your evolving business, Microsoft Teams Phone also offers an advanced suite of call controls:
Auto attendant: Create a virtual receptionist to greet and transfer calls to the most appropriate department, call queue, person, or operator within your business.
Call queues: Route callers to people in your organisation who can help with a particular issue or question. Calls can be distributed evenly across your agents, one at a time.
Voice-enabled channels: Collaborate and share information within a Teams channel while taking calls in the call queue.
Call escalation: Simply turn a one-on-one call into a group call with video, screen sharing, and other features.
Calling should enhance collaboration, rather than be a siloed experience. Here are several features to enhance productivity by building calling into the flow of work.
Transfer calls between devices seamlessly: With Teams Phone, transferring calls from your desk to a mobile device or vice versa has never been easier. No need to interrupt the call, simply open the Microsoft Teams app on the device you wish to transfer the call to and tap to move it seamlessly.
Spam call identification: Spam calls can be disruptive and discourage users from answering important calls. To tackle this problem, Teams has introduced the spam identification feature that employs advanced industry techniques to recognize and block spam calls. This allows users to receive only the important calls, while declining the rest. Teams also ensures that outgoing calls are digitally attested, avoiding any rejection by external recipients.
Apple CarPlay: With hybrid working on the rise, many more of us will be back in our cars commuting again. Teams now supports Apple CarPlay, enabling you to join calls and meetings with ease. Whether you prefer using your vehicle's built-in controls or hands-free with Siri, you can stay connected on the go.
One-to-one call transcription and recording: Sometimes it can be useful to record a one-to-one call. Instead of making notes, Teams Phone allows users to record and capture transcription of one-to-one calls.
No more need for extra hardware
Of course, there are plenty of feature-rich desk phones that are certified to work with Microsoft Teams, but why not save money by simply enrolling internet-connected devices, such as desktop computers, laptops, and mobile phones, to Teams Phone instead?
There may be a reason why you need to use desk phones and conference room audio devices, and these Teams-certified devices include advanced features, such as:
Authentication – To maintain security, restrict phone usage to authorised users only. Require agents to log in by entering their access credentials on desk phones, mobile phones, or PCs.
Hot desking – For those organisations where agility is key and the flexibility of hot desking is beneficial, Teams Phone has you covered. Users can sign into a Teams-certified phone, giving them access to their contacts and meetings, with their preferences applied on that device. Once they're done using the phone, they simply sign out so that the device would be ready for the next user.
One-touch join – Users can view their schedule and simply join meetings at the touch of a button.
Better together – With the new "better together" experience users can answer a call, mute or unmute, and end the call on either the Teams device or the Teams client.
Walkie Talkie – You may already use a walkie talkie-like device at work to coordinate with your team, ask for immediate assistance, contact security, and so on. With a simple push-to-talk function, you press and hold a button to speak and release the button to listen. Unlike traditional walkie talkies, the Teams Walkie Talkie is on your phone, integrated with Teams, which means you can ditch the extra device you're hauling around.
Enrolling your telephony device to Microsoft Teams is simple too, just sign-in to your Microsoft Teams account on that device, that's it!
Monitor and enhance call quality
Sometimes users can have a poor call or meeting experience. Teams Call Analytics is there to help you figure out the root cause. Admins and help desk agents can investigate calls to diagnose connection and call quality issues. A Call Quality Dashboard (CQD) is also available to admins, providing a network-wide view of the performance of your Microsoft Teams Phone system.
CQD includes a built-in survey mechanism — Rate My Call (RMC). It automatically pops up after one in every 10 calls, or 10%. This brief survey asks the user to rate the call and provide a little context for why the call quality might have been poor. A 1-2 rating is considered poor, 3-4 is good, and 5 is excellent. Although it's somewhat of a lagging indicator, this is a useful metric for uncovering issues that service metrics can miss.
Teams also has Quality of Service (QoS), a feature which keeps calls from breaking up and video chats from freezing. The delivery of delay-sensitive network traffic such as voice calls and video streams is prioritised, allowing data packets from this traffic to jump the queue ahead of other less sensitive actions, like downloading an app, where an extra second to download isn't a big deal.
Port existing phone numbers or obtain and assign new numbers for users easily
With Microsoft Calling Plans (Microsoft's native method of offering PSTN calling, whereby Microsoft are your PSTN provider), if you have existing phone numbers from another service provider, you can use the porting wizard in the Microsoft Teams admin centre to transfer your phone numbers from your current service provider to Teams. You can also use the admin centre to get new phone numbers for different countries and regions and comply with their rules and regulations.
Where you can't get new numbers by using the admin centre, or when you need to apply specific area codes or want to use vanity numbers, just send an LOA to Microsoft. They'll take care of your request from there.
If you wish to keep your current service provider, you can do this using Direct Routing for Microsoft Teams.
With Direct Routing, you can connect your SBC to almost any telephony trunk or interconnect with third-party PSTN equipment enabling you to use virtually any PSTN trunk with Phone System.
Busy? Have someone receive and make a call for you
There may be times when you can't personally answer the phone. But don't let that stop you from staying connected with important clients. With shared line appearance, the delegate feature in Teams, you never have to miss an important call, even when you can't pick up the phone yourself. Instead have a Teams member receive and make calls on your behalf.
Microsoft Teams Phone brings together a powerful range of features for you to harness as part of your unified communications experience. Whatever your requirements, you can trust Nasstar's expertise. Our advanced specialisation in 'Calling for Microsoft Teams' means we're equipped to offer services to suit all enterprise businesses, no matter their industry or location.
Speak to a Microsoft Teams Phone specialist today