What we learned at AWS re:Invent 2021
Image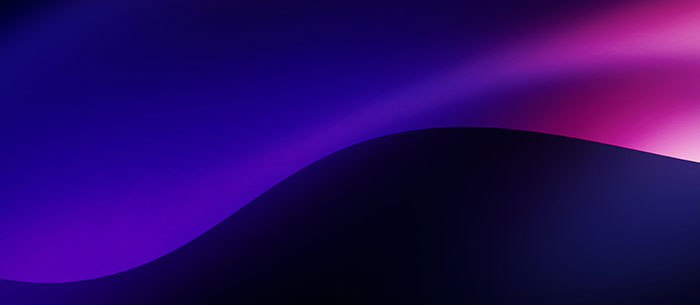 The annual AWS re:Invent conference took place in Las Vegas a few weeks ago (29 November – 3 December) and was once again a highlight of the cloud computing community's event calendar. Featuring keynote announcements, training and certification opportunities, along with access to technical sessions and deep-dives with AWS leaders, the event celebrated its 10th year with a jam-packed agenda.
To guide us through the highlights, Nasstar's very own cloud expert, AWS Ambassador and AWS Technical Practice Lead, Jason Oliver, was following the action virtually. Here are his key takeaways from the keynote talks across the week.
Check out Jason's predictions for AWS re:invent 2021 here.
Keynote 1
The week kicked-off with the Global Partner Summit keynote, presented by Doug Yeum, Head of AWS Partner Organization, Sandy Carter, Vice President, Worldwide Public Sector Partners and Programs, and Stephen Orban, General Manager of AWS Marketplace and Control Services.
AWS Marketplace for Containers Anywhere
Find, subscribe to, and deploy third-party Kubernetes applications from AWS Marketplace on any Kubernetes cluster in any environment, extending AWS Marketplace container capabilities. This service will make it easier for ISV and consulting partners to make their containers readily available to customers via the AWS Marketplace.
AWS Data Exchange
AWS Data Exchange makes it easy to find, subscribe to, and use third-party data in the cloud. Qualified data providers include category-leading brands such as Reuters, Change Healthcare, Dun & Bradstreet, and Foursquare. A couple of new services were announced at the keynote that will allow an incremental data exchange without the need for an extract, transform, load (ETL).
Keynote 2 - Adam Selipsky
On day 2, Adam Selipsky, AWS CEO, took the stage to share his insights and latest news on AWS customers, products, and services.
AWS Elastic Computing (EC2)
As usual, we had the EC2 instance family announcements aligned to new processor hardware, typically offering improvements in cost, performance, and power efficiency.
Amazon EC2 Trn1 instances: The preview of AWS Trainium-based Amazon EC2 Trn1 instances. AWS Trainium is the second machine learning chip built by AWS that is optimised for high-performance deep learning training.
Amazon EC2 Im4gn and Is4gen: These are the next generation storage optimised Amazon EC2 Im4gn and Is4gen instances built on the AWS Nitro System and powered by AWS Graviton2 processors. They feature up to 30TB of storage with the new AWS Nitro SSDs, custom-designed by AWS to maximise the storage performance of I/O intensive workloads such as SQL/NoSQL databases, search engines, distributed file systems and data analytics. 
Amazon EC2 C7g instances The new Amazon EC2 C7g instances powered by the latest generation custom-designed AWS Graviton3 processors are available in preview. Amazon EC2 C7g instances will provide the best price performance in Amazon EC2 for compute-intensive workloads such as high-performance computing (HPC), gaming, video encoding, and CPU-based machine learning inference. 
 
Amazon Private 5G
AWS will provide everything needed for a complete 5G setup, shipping the hardware (including SIMs) and offering management services via the console. In days, you will have a private 5G network for your custom industry needs, with automatic configuration, no per-device charges, and shared spectrum operation.
Providing the likely prohibitive costs come down over time, this will prove highly valuable for building modern solutions. The three opportunities around this technology are data centricity, automation at scale, and connecting edge to Cloud.
AWS IoT
AWS IoT TwinMaker. A new service that makes it faster and easier for developers to create and use digital twins of real-world systems to monitor and optimise operations. Digital twins are virtual representations of physical systems such as buildings, factories, production lines, and equipment that are regularly updated with real-world data to mimic the structure, state, and behaviour of the systems they represent. 
AWS IoT Device Management Fleet Indexing. Now providing integration with two additional data sources - AWS IoT Core named shadows and AWS IoT Device Defender detect violations. With this release, supported data sources for Fleet Indexing increased to 5 from 3 (AWS IoT Core registry, shadows, and connectivity lifecycle events). These two additional data sources will help IoT customers who store IoT fleet data across different services and systems and regularly access the data for fleet monitoring, health checks, over-the-air (OTA) updates, and troubleshooting.
 
Serverless and On-demand Analytics
I was pleased to see the progression of serverless and on-demand in the AWS arsenal with serverless offerings of popular analytics services such as Amazon Redshift Serverless, Amazon EMR Serverless, Amazon MSK Serverless, and Amazon Kinesis On-Demand.
Amazon Sagemaker Canvas
This enables the creation of machine learning (ML) predictions without any ML experience or writing any code by democratising data science and running an entire ML workflow with a simple point-and-click user interface, generating accurate predictions, while enabling publishing and collaboration with others.
Keynote 3 - Swami Sivasubramanian
Swami Sivasubramanian, Vice President, Amazon Machine Learning, explored what it takes to put data into action with an end-to-end data strategy, including the latest news on databases, analytics, and machine learning.
Amazon DevOps Guru for RDS
The service automatically detects and resolves hard to find database-related performance issues in minutes, not days. Informed by years of operational excellence, it automatically identifies a wide range of database related issues, performs root cause analysis to recommend corrective actions, and automatically remediates issues where possible.
Amazon RDS Custom 
The managed database services for applications that require operating system and database customisation was previously limited to Oracle and, generally available today, now supports SQL Server.
AmazonDB Standard-Infrequent Access table class 
The service reduces storage cost by 60% and maintains the same performance and availability as standard DynamoDB tables, while allowing you to switch between table classes at any time.
Amazon Redshift
Amazon Redshift has had several updates under the hood, including:
AQUA (Advanced Query Accelerator). Run queries up to 10x faster than other enterprise cloud data warehouses.
Self-Learning System. Provides materialised views, adaptive query execution, and automatic workload manager.
Redshift ML. Use SQL to make ML predictions from your data warehouse.
Out-of-Box price performance. Up to 3 x better price-performance than other cloud data warehouses.
Amazon Sagemaker Ground Truth Plus 
The service is an enhancement to Amazon Sagemaker Ground Truth. Through the inclusion of obtaining labelling workflows for your unique needs and access to highly skilled data labellers, you can decrease cost, increase quality with ML techniques, and monitor and provide feedback with dashboards.
Amazon Sagemaker Studio Notebook
The service enables you to perform data engineering and ML workflows in one notebook. Connect with Amazon EMR, S3 and more, and interactively access, transform and analyse a wide range of data and code using your preferred framework.
Amazon Sagemaker Studio Labs
In preview today, this service provides no-cost, no-setup access to powerful machine learning technology. With an easy email onboarding process through a web browser, you'll get access to the ML tools, frameworks, and libraries, as well as persistent storage of 16GB of free long-term storage. You can even migrate projects to Amazon Sagemaker Studio for production in just one step.
Machine Learning Accessibility
Significant inroads are being made to democratic machine learning from a few data scientists to the masses of developers, business analysts and even ambitious power users. 
While the existing AI services are still available and supported, the lack of investment in this area makes me question whether AWS is deprecating this as the initial route into AI/ML services favouring Amazon Sagemaker, which now makes hundreds of billions of predictions a month.
Keynote 4 - Peter DeSantis
Peter DeSantis, Senior Vice President, Utility Computing and Apps, took us on a deep-dive of storage, specifically object and block storage, along with how AWS performs updates and testing at pace 
AWS Customer Carbon Footprint Tool
Coming soon! A service that will help report on the current and predicted future carbon footprint of a customer's workload running on AWS. 
Keynote 5 - Dr. Werner Vogels
Dr. Werner Vogels, Amazon CTO, demonstrated how Amazon is solving today's hardest technology problems. Based on his experience working with some of the largest and most successful applications in the world, Dr. Vogels shared his insights on building truly resilient architectures and what that means for the future of software development.
Amazon EC2 M1 Mac Instances
Develop, build, test, and sign Apple apps on Amazon EC2.
AWS Local Zones
AWS Local Zones are a type of AWS infrastructure deployment that places compute, storage, and other select services closer to customers, giving them the ability to run applications on AWS that require single-digit millisecond latencies to their end-users or on-premise installations.
Starting in 2022, 30 new AWS Local Zones will be provisioned.
AWS Cloud WAN
Available for preview, this allows you to build, manage, and monitor wide area networks (WANs) with segregation; effectively software-defined networks within AWS.
AWS Amplify Studio
Available for preview today, visually build complete, feature-rich apps in hours instead of weeks, with full control over the application.
AWS Cloud Control API
Build tooling more easily with unified API verbs, common inputs, and error types.
Shared sustainability Model
Much like the same model for security, this model has two elements; where AWS is responsible for the sustainability of the Cloud, and the customer is responsible for the sustainability in the Cloud.
AWS Well-Architected Framework Sustainability Pillar
Learn, measure, and improve your workload using environmental best practices for cloud computing.
AWS re:Post
A community-driven Q&A site to AWS customers removes technical roadblocks.
 
Conclusions 
I want to thank AWS for hosting another awesome re:Invent. Sadly, I could not attend in person this year, but found the virtual experience on par.
I like to observe where AWS investment has been over the months preceding re:Invent to gauge its direction of travel in the coming year ahead, and from what I see, the following are key areas of focus in the coming year.
Machine Learning. Most updates were focused on machine learning (ML), more so than in previous years, where it was shared with more accessible Artificial intelligence (AI) services. This shift is a deliberate attempt to democratise ML to others in the business, moving beyond data scientists. There was a clear push to drive ML as the chariot of innovation through AWS expanding its line-up of the Amazon SageMaker services and making these more accessible through training development and even an entry-level version of the service called Amazon SageMaker Canvas to drive rapid adoption.

Big Data & Analytics. AWS made a considerable investment in bolstering its analytics services by enhancing its object storage, database, and data lake services. Or more substantially, by overhauling its popular data warehouse service, Amazon Redshift, and providing serverless or on-demand versions of its analytics services like Amazon Redshift Serverless, Amazon EMR Serverless, Amazon MSK Serverless, and Amazon Kinesis On-Demand. This brings the opportunity of building previously cost-prohibitive data and analytics solutions to smaller customers or smaller workloads.
 
Sustainability. Finally, and in line with the global demand for sustainability, AWS has acknowledged and already responded to the sustainability agenda. Beyond its continued commitment in this field. AWS announced sustainability as the sixth pillar of the AWS Well-Architected Framework, and there was the announcement of the shared sustainability model and the AWS Customer Carbon Footprint Tool. I see AWS continuing to lead and inspire in this area within the ICT sector and beyond.
If you'd like to learn more about AWS and how we can help you to utilise the cloud, get in touch with us today.