What is SD-WAN: How does it work and why do you need it?
Image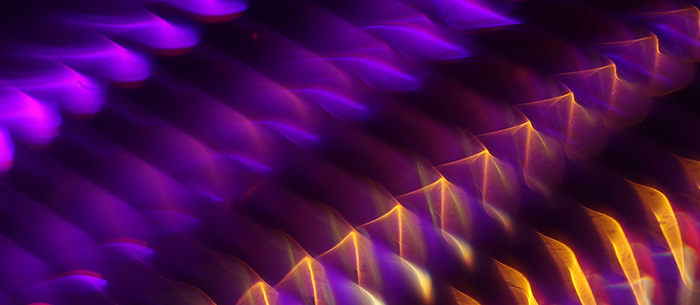 SD-WAN explained
Old enough to remember dial-up internet? Just hearing that familiar, agonizing sound sends us back to a world before Wi-Fi, before cloud computing, and before we could stream a whole TV series from our television sets!
But in the modern world, the way we consume services has changed. As have our expectations. From cloud-based applications to video services and voice tools, we're frequently opting for internet-based solutions that help us get quicker, more convenient outcomes that meet our needs instantly.
This evolution in the way we consume technology has also made its way into our work environments, especially with the increase in remote or hybrid working. This results in increased bandwidth requirements, meaning a greater reliance on network availability and quality than ever before.
Managed networking solutions like SD-WAN help meet those requirements, supporting businesses' ambitions to grow and reach their digital innovation goals. As well as provide their workforce with the connectivity necessary to complete their jobs effectively from any location.
What does SD-WAN stand for?
SD-WAN stands for 'Software-defined wide area network', and refers to the process of using software to securely connect users to applications. SD-WAN architecture allows organisations to connect and extend enterprise networks that are geographically dispersed.
Watch our SD-WAN jargon buster video to learn more.
Why is SD-WAN needed?
Long gone are the days of those dreaded dial-up connections. Now, almost every business in the UK is utilising the cloud. Previously, users would connect back to their company data centre to access business applications, but the majority of these can now be quickly and easily accessed via the cloud.
Because of this shift, traditional WAN is no longer suitable in many cases, and SD-WAN has become a vital component of any company's connectivity stack. The SD-WAN model fully supports applications hosted in dispersed locations, including public and private clouds, SaaS services, and on-premise data centres.
SD-WAN also simplifies WAN and bandwidth efficiency, enabling users to seamlessly access their business applications without the latency and poor application performance often found with WAN connections.
Modern businesses need SD-WAN architecture to enable an efficient and simple on-ramp to the cloud that improves application performance and business productivity, without compromising on security and data privacy.
How SD-WAN works
To support cloud-first enterprises, SD-WAN delivers an application-quality of experience for users that is superior to other conventional methods like router-centric models. Using a centralised control function, SD-WAN securely and intelligently directs traffic across the WAN to trusted SaaS and IaaS providers, delivering elevated levels of cloud performance, greater agility, protection from threats, and an improved user experience.
SD-WANs work by establishing encrypted tunnels between sites. Each site has an SD-WAN device that automatically downloads custom-defined configuration and traffic policies to establish tunnels when connected to local networks. The SD-WAN manages routing and traffic control to ensure outbound traffic is directed along the best path depending on application policies and real-time traffic conditions.
Using pre-configured policies to effectively manage traffic, SD-WAN devices automatically fail over to alternative connections should other connections fail. This means it's essential to set up policies that can determine dynamic path selection, directing traffic to the best route depending on the priority level and quality of service given.
What problems does SD-WAN solve?
SD-WAN isn't just an enabler that helps businesses access cloud-based applications securely and seamlessly, it also solves other problems that can occur when using traditional WANs.
Network complexity
With more remote and hybrid working solutions in place, and increased reliance on hybrid WANs and cloud-based applications, there is greater network complexity than ever before. Previously, WANs could not be easily scaled to meet this demand on networks, but the simplicity of SD-WAN management means there is a solution.
If technical support teams need to travel to remote locations as part of a complex network to configure routers and gateways on an individual basis, the process is time-consuming and can harm productivity.
SD-WAN enables teams to better control these complex networks and respond quickly to the changing business landscape by designing, deploying, and managing equipment from one central location. SD-WAN gateways can be sent to a remote location, plugged in by someone with no IT skills, before being brought online automatically from the central SD-WAN controller. Thus solving the challenge presented by complex networks.
The technology has also evolved further, with the development of Secure Access Server Edge (SASE). This enables even greater remote access through a fully cloud-based platform with built-in remote access capabilities.
Poor public network performance
Latency and performance uncertainty are common issues when networks rely on the internet for WAN connectivity. Time-of-day congestion and transmission types can also impact bandwidth constraints.
SD-WAN improves public network performance by using dynamic path selections to push traffic down the best available path, carefully monitoring the health of each WAN link, and ensuring the most reliable connections are reserved for critical traffic essential for business operations.
MPLS limitations
For traditional WAN connectivity, multiprotocol label switching (MPLS) has been a key component. But while it delivers guaranteed bandwidth, privacy, and predictable latency, it's expensive and is not accessible geographically. And with increased cloud usage, MPLS does not always offer a practical means of cloud connectivity.
To combat the high costs and limitations of MPLS, many businesses are utilising broadband internet, although this comes with its own issues around reliability and latency. So, hybrid-WAN connections have become a compelling option, with business-critical applications sent via MPLS and everything else routed over broadband internet.
To set up a hybrid WAN, the capabilities of policy-based management and dynamic path selection of software-defined WAN can be used to strike a balance between cost, reliability, and performance to enable a diverse mixture of application traffic.
What are the benefits of SD-WAN?
As well as the problems solved by SD-WAN, there are additional benefits to choosing this connectivity option.
Cost savings
With the ability to divert non-critical WAN traffic onto broadband internet connections, network engineers can move traffic onto broadband links without having to reconfigure routers and gateways on a case-by-case basis. The centralised, policy-based management setup also means travel to remote locations to deploy SD-WANs can be minimised or removed completely.
On-demand Webinar: Driving transformation with SD-WAN adoption in the Public Sector
Speed of deployment
SD-WAN makes it easy to embrace remote working quickly and at scale. Network engineers can design the node at a central management console before sending the SD-WAN appliance to the remote location to be plugged in by any user.
Once switched on, the appliance will join the network and connect to the central SD-WAN controller to be provisioned and configured. SD-WAN connections are speedily deployed with no need for travel to remote locations or configuring traditional routers and gateways.
Application performance
With the ability to monitor link health in real-time, and redirect traffic as necessary, application availability and performance are improved on a broad scale. SD-WAN can alter performance on a selective basis too, enabling changes to be made based on the requirements of each application.
Performance for cloud-based applications can also be improved via internet 'break-outs' in remote locations. This eliminates the need for traffic to be backhauled through a central point of internet access while reducing latency and improving the user experience.
Agility
Businesses need to move quickly to keep up with the changing demands of consumers. SD-WAN ensures network engineers can respond to new WAN service requests promptly, often completing tasks that would have traditionally taken hours or days in mere minutes. Real-time traffic management ensures traffic can be quickly rerouted when WAN links fail or become congested.
On-demand Webinar: How SD-WAN can help transform the healthcare sector
---
SD-WAN FAQs
What is SD-WAN technology?
SD-WAN technology is a high-performance solution that enables connections between geographically dispersed enterprise networks. SD-WAN uses a centralised control function to direct traffic across the WAN, resulting in greater application performance and improved user experience.
Is SD-WAN just VPN?
No, SD-WAN and VPN are different systems. While both secure, SD-WAN offers a failover security feature that directs traffic to other connections if the current connection fails. VPNs typically send traffic over a single network link and cannot transfer IP addresses between networks.
What is the difference between WAN and SD-WAN?
There are several differences between WANs and SD-WANs, but the key differentiator is that WAN is entirely hardware-based, whereas as the name suggests, SD-WAN is software-based, making it more flexible.  
SD-WAN is also better at dynamically managing and relocating traffic, as well as making changes quickly and easily. Traditional WAN can do this, but engineers are required to programme each device individually which can be time-consuming and costly.
MPLS vs SD-WAN
The key difference between MPLS and SD-WAN is that MPLS is a dedicated circuit and SD-WAN is a virtual overlay that is decoupled from physical links. While MPLS is better at preventing packet loss, it does tend to be a more expensive option. Additionally, SD-WAN's virtual overlay means you can use connection types including LTE, MPLS, and broadband for greater agility, scalability, and cost savings.
SDN vs SD-WAN
Like SD-WAN, SDN (Software Defined Networking) enables carriers to deliver services on-demand, with improved network performance and reduced costs. While they sound similar, the main difference is how they are used. SDN manages a LAN (Local Area Network) or service provider's core network, while SD-WAN connects geographically dispersed locations and remote users on a WAN.
How does SD-WAN help network security?
SD-WAN delivers improved security to businesses by connecting every location with strongly encrypted tunnels that protect traffic. Virtual firewalls can also be deployed to neutralise cyber security threats or malware in real-time. SD-WAN offers greater security than other connections with more granular traffic control, integrated security, and the ability to deploy multiple connection strategies.
What does SD-WAN mean for MPLS?
While both can be used alone or together, SD-WAN and MPLS each deliver a reliable and high-performance private WAN. However, SD-WAN is the newer technology and therefore comes with additional benefits over MPLS, including greater security, higher performance levels, reduced costs, and protection from vulnerabilities.
Where does SD-Branch fit into SD-WAN?
SD-Branch is designed to replace or supplement existing branch network systems, providing agility in the remote branch office with a centrally controlled platform. SD-WAN enables reliable and secure access to cloud networks and SaaS applications across WAN connections, while SD-Branch supports and extends the value of SD-WAN to include additional networking needs within the branch and LAN.
---
Nasstar solutions for SD-WAN
Nasstar's SD-WAN solutions ensure cloud-first, security-sensitive organisations can adapt to the dynamic nature of digital innovation. Our scalable and high-performance solutions help support remote sites, latency-sensitive business-critical applications, and increased cloud services.
With a networking approach that provides access to core applications with advanced reporting, our teams can deliver an optimal mix of security and SD-WAN functionality to give you complete peace of mind.
                               Learn more about SD-WAN at Nasstar or speak to a specialist today.