What is SaaS (Software as a Service)?
Image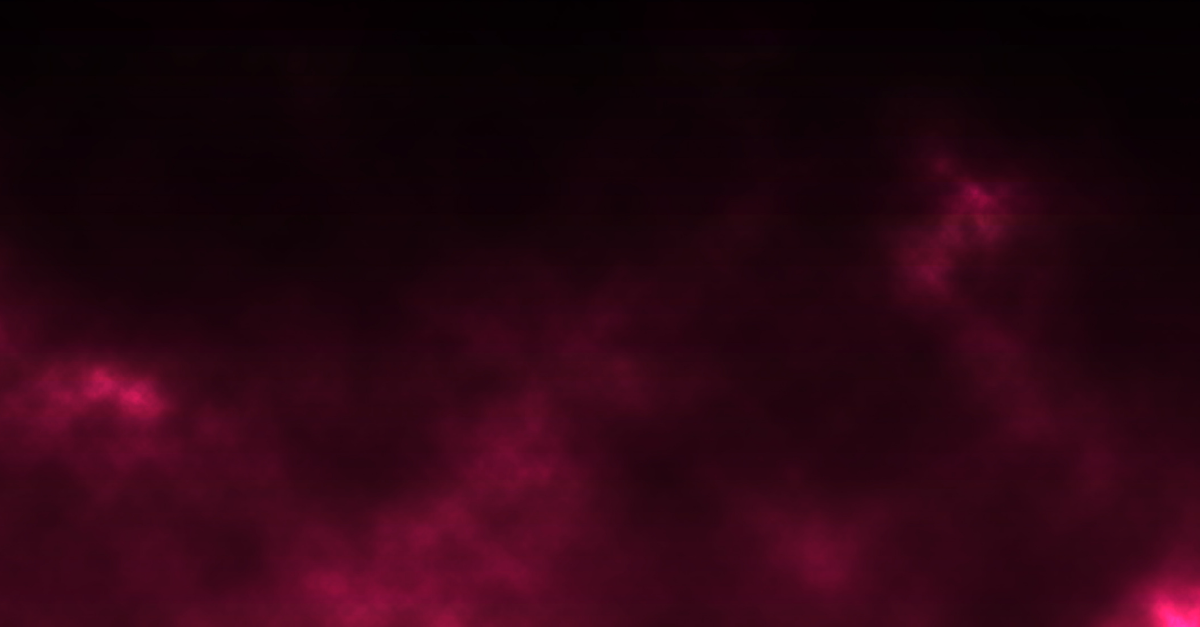 Over the past few decades, Software as a Service (SaaS) has transformed the way businesses operate. New applications that once took days to provision are now accessible directly on the internet, removing the need for extra hardware, expensive upkeep, and error-prone patching processes.
In 2023, well-known products like Dropbox, Microsoft Office 365, and Slack will push global SaaS spend up from $167bn to $195bn*. As the most common public cloud computing service, SaaS is providing countless businesses with agility and scalability - without concerns for infrastructure management.
In this blog, we'll explore why organisations are using SaaS apps and explore the most crucial considerations for SaaS adoption.
How does SaaS work?
SaaS takes advantage of cloud computing infrastructure and economies of scale to offer users a streamlined software experience. It's the provider's responsibility to maintain, manage, and patch the hardware and software components of the service. All the customer needs to do is pay a subscription fee to access the product through a web browser or dedicated app.
To deliver a reliable service to millions of users at the same time, SaaS relies on multi-tenant architecture. Through multi-tenancy, customers share the same cloud resources while data is kept isolated and invisible to other tenants. This allows providers to operate at lower costs, with those savings passed on to each tenant.
Examples of SaaS solutions
Some of the most well-known SaaS solutions include:
Microsoft Office 365, Dropbox, HubSpot, Mailchimp, Salesforce, SAP's ERP solution, Slack, Trello, Netflix, Zoom, Zendesk.
How does SaaS compare to other cloud service models?
Along with SaaS, there are two other major cloud service models: Platform as a Service (PaaS) and Infrastructure as a Service (IaaS).
PaaS
PaaS provides software developers with the infrastructure to build high-performance applications, without worrying about an operating system (O/S), storage, or networking.
IaaS
This model provides users with the most essential hardware resources to operate in the cloud. IaaS providers manage core components like data storage, servers, networking, and virtualisation. It is the customer's responsibility to run their own applications, data, runtime, middleware, and O/S. Amazon Web Services (AWS), and Microsoft Azure are two of the most well-known IaaS providers.
Image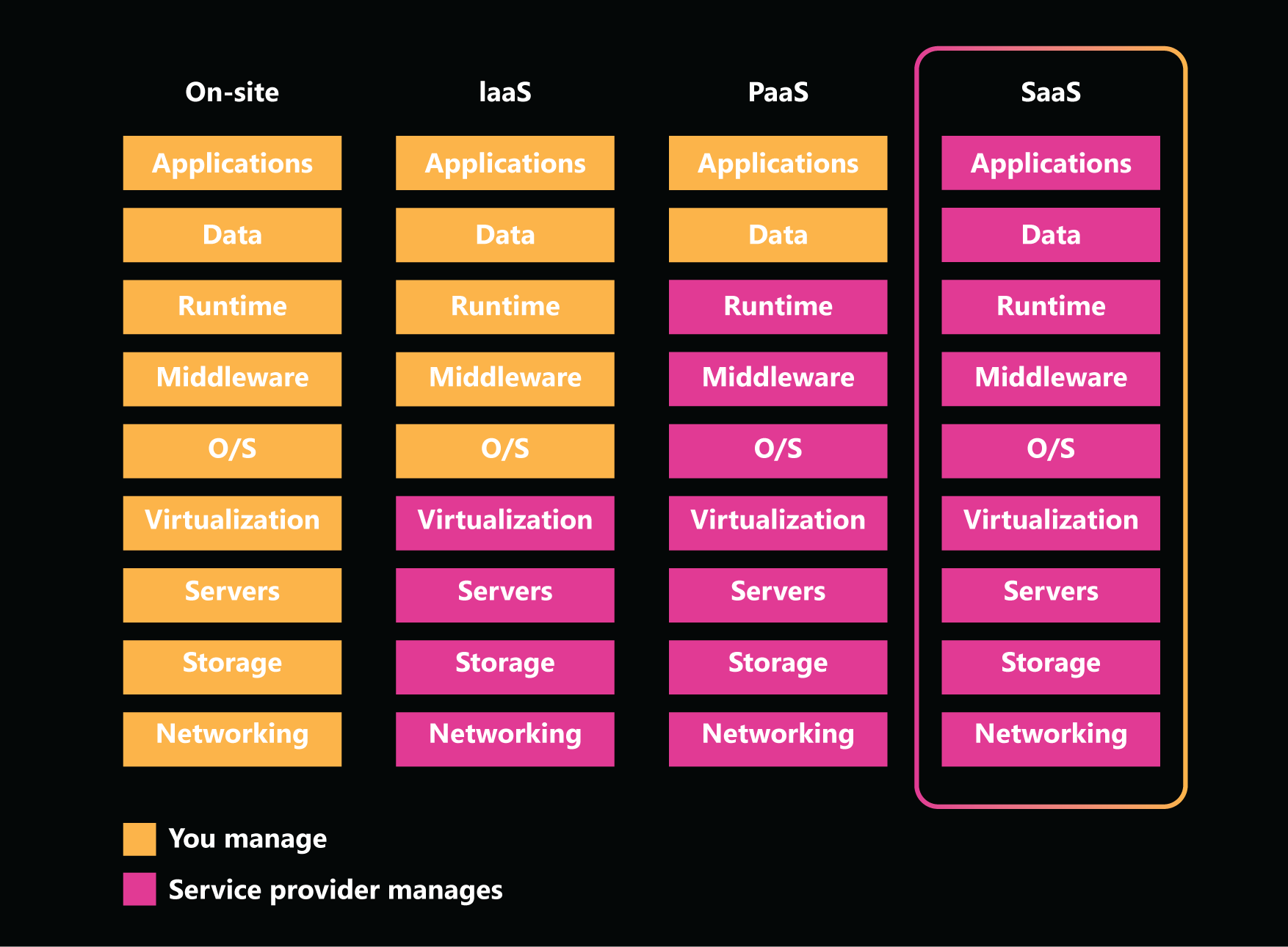 The benefits of using SaaS
Cost-effectiveness
SaaS providers typically charge an ongoing price for their products. That means businesses can spread costs over time, rather than taking on considerable upfront expenses. Savings are further extended since SaaS companies handle hardware and software maintenance. Some vendors even offer discounts if users commit to longer licencing durations.
Ease of use
From purchase to onboarding, SaaS products can be deployed in a matter of minutes. That's quite a contrast to legacy software which needs to be installed and hosted locally.  
Integration with other services
Many SaaS applications come with application programming interfaces (APIs) in place, allowing users to integrate these products with internal and external services. SaaS APIs make it easier to manage data, automate processes, and provide better functionality to end users.
Scalability
As businesses grow or as projects wind down, SaaS can scale to match demand. Whether users need more accounts or access to fewer features, SaaS makes it simple. In many cases, these changes can be made as and when required.
Service level agreement
For enterprise organisations, SaaS purchases will likely come with a service level agreement (SLA), which sets minimum expectations. With an SLA, businesses receive guarantees for uptime, support levels, and functionality.
The latest upgrades
SaaS providers have teams of developers constantly working on upgrading, expanding, and improving their software. Some may even reach out for user feedback or to test out new features.
Are there any drawbacks?
Despite the variety of benefits, businesses looking to adopt SaaS products should be aware of a few potential challenges and considerations.
Compliance
With SaaS, users rely on the vendor to appropriately store and handle their data. Although most SaaS providers employ advanced security measures, considerations must be taken if an organisation is subject to strict data compliance regulations. Businesses in this situation often employ a hybrid approach, with sensitive data stored in a private cloud.
Controls over access
SaaS platforms come with increased mobility and access, but securing access to these products is the customer's responsibility. So, consider who in your organisation will use each service and keep an eye on permissions. IT teams should also enforce strong passwords alongside multi-factor authentication.
Cost and contract controls
While customers benefit from flexible, subscription-based pricing, if resources are left unused, costs can spiral.
Lack of in-house management
Despite guarantees of uptime, users are still dependent on someone else's infrastructure. Put simply, if a provider has an outage, so do the users. Thankfully, the most reliable SaaS vendors have continuity plans in place. They also have teams of incident response experts on standby.
Work with a trusted advisor
Adopting cloud services is essential for large organisations to remain competitive in challenging market conditions. The process can be daunting, but businesses don't have to do it alone.
For over 20 years, we've been helping enterprise organisations make the most of cloud technology. Our team of engineers and consultants offer a variety of different solutions to streamline implementation and minimise disruptions to your transformation journey.