What is Cloud Transformation?
Image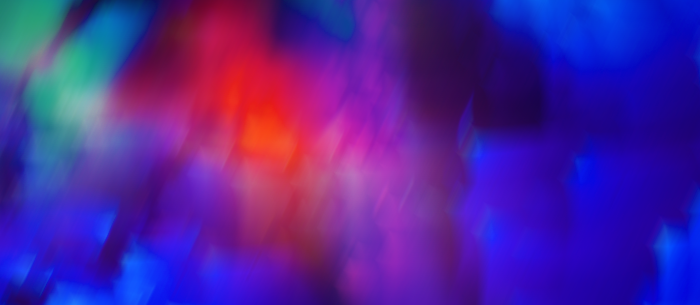 Cloud adoption is rising dramatically. In 2020, public cloud spending peaked at $257.5 billion. By the end of 2022, it's forecast to reach $494.7 billion*.
Businesses across all sectors are leveraging these services to drive innovation, improve customer experiences, and reduce technical debt. That's why the question has shifted from IF an organisation will adopt cloud to WHEN and HOW.
In this blog, we'll explore the different stages of cloud transformation and some useful strategies to guide you on your journey.
How can cloud computing transform businesses?
To remain responsive and competitive in crowded marketplaces, organisations need flexibility and agility.
Cloud computing offers access to IT services on a pay-as-you-go basis, which fundamentally impacts how a business can operate and adapt to market demands. With cloud, infrastructure is owned by the vendor and stored off-site. IT resources are acquired by customers only when they need them and payment is made per usage - eliminating maintenance, capital expenditure, and drastically reducing operational costs.
It's no wonder that organisations of all sizes across every industry have started their cloud transformation journeys. From SMEs to enterprises and healthcare to heavy industry, cloud offers opportunities for cost savings and resilience.
Here are some examples of how cloud transformation can benefit your business, no matter the size or sector.
Company size
For SMEs, using a subscription cloud service eliminates the need to maintain and upgrade technology, which can be a costly process especially if in-house expertise is limited. Cloud vendors, like AWS and Azure, will provide that support, and their services can also be scaled up as your business grows.
In enterprise businesses, legacy systems are becoming more costly to maintain and proving difficult to scale with demand. Adding new functionality in line with customer needs and business requirements is difficult, and security risks and data loss are also major concerns. Many large businesses are overcoming these challenges through cloud transformation, which has slashed operational costs and made them more adaptable to market demands.
Industry
Whether public sector, private sector, B2C or B2B, cloud has been adopted by organisations in every industry.
One of the main challenges that financial institutions face is the growing amount of data generated through card transactions, stock trading, insurance, lending, and borrowing. Many traditional financial institutions, as well as fintech start-ups, are migrating to cloud to offer a better user experience, easy scalability, and data management.
In retail, cloud is helping businesses manage stock more efficiently. This allows for better decision-making in business operations, merchandising, and supply chain management. By offering real-time data insights and analytics, retailers are reducing waste and keeping customers happy.
When it comes to manufacturing, companies are constantly challenged with the need to manage diverse operations that require large, intricate database applications which can be managed and optimised by leading cloud vendors and service providers.
The use of cloud technology is prevalent across all sectors. It eliminates needless IT capital expenditure and drastically reduces operating costs. Businesses unwilling to support cloud transformation now face a serious disadvantage.
Case Study: Rail Delivery Group
At Nasstar, we've successfully implemented similar solutions for many of our clients. We partnered with the Rail Delivery Group to provide a smoother experience for their customers, allowing them to purchase train tickets and use other services without issue.
Our team created an innovative networking solution that allows train operators with existing AWS infrastructure to move away from legacy Multiprotocol Label Switching (MPLS) and utilise AWS native connectivity instead.
Find the full case study here.
What is the difference between cloud transformation and cloud migration?
First and foremost, cloud transformation and cloud migrations are not interchangeable.
Cloud migration is the practice of moving data from a local server to a cloud environment. It's an important part of cloud transformation but does not encompass the entire process.
Cloud transformation involves modernising and optimising an organisation's entire IT ecosystem - hardware, software, data management, and security - to meet business objectives. It incorporates more than just technology. Cloud transformation is also about changing how teams work, including organisational structure and design, talent acquisition and enablement, and operating model adaptation.
All stakeholders must work towards the same goal: a successful and secure cloud transformation.
What are the benefits of cloud transformation?
Cloud transformation provides many benefits such as an accelerated time to market (TTM) and improved scalability. Businesses will also benefit from:
Cost control: Not only does this include a reduction in physical infrastructure and maintenance, but cost control also extends to the management of your spending once you've moved to cloud. Through user-friendly platforms, you'll be able to track and manage your cloud spend.
Data security: Advances in cloud services have led to higher levels of security than ever with on-premise IT systems. An optimised cloud environment offers multiple levels of security and control to ensure data is protected and easy to recover.
Operational efficiency: Cloud's on-demand nature provides more flexibility for resource allocation. Workload reduction, especially in areas like procurement and management, means operations teams can spend less time on IT and more time concentrating on other critical business requirements.
Improved customer experiences: Outdated IT systems pose issues for customers too. Whether it be application stability or functionality, if the experience you provide isn't up to scratch, users are more likely to explore opportunities with your competitors.
Talent acquisition & retention: The market for great tech talent is tough. Your understanding and commitment to cloud transformation will help to attract the best and brightest innovators around. Cloud transformation will also encourage businesses to upskill their current workforce, allowing skillsets to keep pace with the latest technology.
Flexibility: Cloud allows multiple teams to collaborate and work simultaneously across geographies in various time zones. So, your teams will be able to access, retrieve, and process information anytime, anywhere.
Stages of cloud transformation
Application transformation/modernisation: Application modernisation is the practice of updating older software to newer computing approaches. Apps developed on outdated platforms can be inflexible. Many of them are built as monoliths with their services and features packaged together. As these apps lack modularity, adding new functionality to one component can create regressions in others. Testing can quickly become complicated, maintenance is expensive, and scaling often leads to waste. Application modernisation takes advantage of new infrastructure and tools like microservices, cloud, and DevOps, modernising systems and removing the burden of legacy applications.
Network transformation: Involves moving networking components to the cloud. It was once common for traditional hub-and-spoke networks to be hosted in on-premise data centres. This legacy telephony infrastructure prevents businesses from delivering new services and passing savings on to consumers. If modernised through cloud services, like direct routing and automation, network infrastructure empowers employees and streamlines customer experiences.
Security transformation: Since different technology environments require different approaches to security, most legacy security solutions can't be carried over to cloud. The approach to security in cloud environments is also much more stringent compared to older IT systems. Security transformation is the integration of security into all areas of digital technology, resulting in fundamental changes to how security is architected, deployed, and operated.
How to develop a cloud transformation strategy
Cloud transformation is complex. However, many potential pitfalls and challenges can be avoided with the right preparation and planning.
Many businesses begin by focusing investment in areas where cloud can quickly increase revenue and improve margins, like customer data storage and analysis. Data transformation can help retailers better understand shopping behaviour and reduce wastage.
Without elaborate planning, companies can run into time-consuming hurdles. Poor integration between multiple cloud systems and the duplication of data between departments are two of many potential cases.
To avoid frustrating scenarios, organisations should:
Develop a robust cloud governance strategy:

Cloud governance is a set of practices that enhance data security, manage risk, and enable the smooth operation of cloud systems. The goal of cloud governance is to ensure this complex environment aligns with organisational policies, best practices, and compliance obligations.

Build an enterprise cloud landing zone:

When businesses first

adopt cloud

, keeping track of all their resources and workloads can be difficult. To help companies to decide which workloads to deploy, where to deploy them, and how to do so efficiently - while adhering to enterprise guardrails outlined in governance strategies - the cloud landing zone acts as a single source of truth. It serves as the foundation of the cloud transformation environment.
Nasstar cloud transformation solutions
Nasstar's cloud transformation services enable you to reap the benefits of digitalisation by transitioning from outdated legacy infrastructure to a cloud-first approach at speed, supported by a team of technical experts.
As a specialist consultancy partner for both industry-leading cloud platforms, AWS and Azure, we're here to manage every part of your cloud transformation, delivering a secure, optimised cloud environment specific to your business needs.
Find out more about cloud transformation at Nasstar,
or speak to one of our experts today.