Image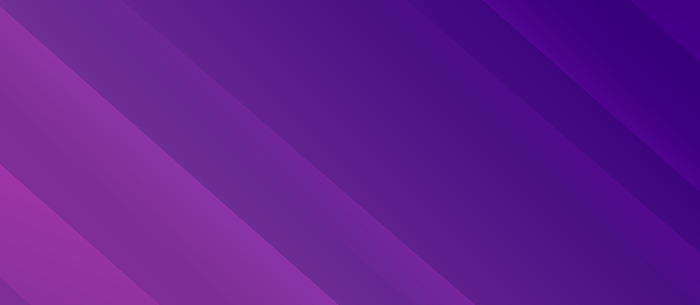 Cloud is synonymous with agility, scalability, and flexibility - but making the initial move can be daunting.
This task becomes simple when you have a robust migration strategy in place. Cloud migration planning will keep your stakeholders on the same page and safeguard your business operations.
What is cloud migration?
Cloud migration is the process of transferring workloads, data, and other resources from on-premise IT infrastructure to the cloud. It's one of the most significant transitions that organisations will go through.
Since every organisation has different reasons for moving to cloud, no migration is the same. The journey is largely determined by current business objectives and the role cloud computing already plays within an organisation.
Cloud migration might begin with an assessment of IT environments and graduate to a strategy of how and when to migrate certain workloads. Plans will likely include:
A strategic roadmap
A workload prioritisation assessment
Platform & operating model selection
Cost management analysis
Architectural tooling
Technical execution plans
Ongoing monitoring & management plans
Watch our Cloud Migration Jargon Buster video
Why are so many businesses adopting cloud computing?
There are plenty of reasons why organisations choose to migrate to cloud.
Perhaps they're ready to revamp their legacy IT system to improve app performance, or they want to ditch on-premise infrastructure to eliminate maintenance costs. Another major draw is security. The best cloud services and their providers are often accredited with numerous national and international standards, ensuring full protection of your data and applications.
According to AWS*, cloud migration results in 43% fewer security incidents, a 69% reduction in unplanned downtime, and a 20% saving on infrastructure costs. It's difficult to argue with those figures, especially when markets are so competitive and consumer reliance on technology is rising.
Cloud migration is particularly popular with organisations whose competitors are more responsive to customer needs and are known to deliver solutions faster. There's even a use case for public and private institutions under financial constraints due to macroeconomic forces outside of their control. With a migration strategy in place, cloud can reduce IT costs and help them operate more efficiently.
With greater access to real-time data and analytics, adoption is also helping organisations monitor their carbon footprints - allowing them to reach net-zero targets.
Case study: SAS International
Through its contributions to iconic buildings worldwide - including The Shard, The Gherkin, Bloomberg's New HQ in London and Arsenal's Emirates Stadium - SAS International is well-known for cutting-edge design and bespoke architectural metalwork.
Nasstar built a resilient, cost-effective solution that has allowed SAS to embrace cloud adoption, with 95% of its systems becoming cloud-based in just three years. Now, the company experiences 99.999% uptime, compared to the two to three outages daily before its migration.
Find the full case study here
What are the main benefits?
Moving to cloud is the best way to keep your business competitive. With a well-executed adoption plan and continued optimisation, you'll see improvements in agility, security, and productivity across your organisation.
Greater agility: The flexibility of cloud architecture means you can scale with customer demand and keep pace with market trends.
Increased mobility: Cloud computing allows teams to work from anywhere with an internet connection. IP whitelisting will grant authorisation to users, providing access to secure data from any part of the world, regardless of device.
Pay-as-you-go: Thanks to the high maintenance costs attributed to ageing technology, on-premise IT resources are becoming more expensive. Migrating to cloud means you get everything you need from vendors. You'll have on-demand access to assets like servers, storage and data processing hardware, software, and infrastructure.
Improved security: Cloud vendors and service providers utilise cutting-edge security technologies, and offer 24/7 automated surveillance. These capabilities help organisations secure their workflows in the face of multiple threats.
Sustainability: Once you've migrated to cloud, you'll be able to scale as and when needed. Rather than running IT resources continuously, you will only be using the required amount of energy - making cloud computing an ideal tool to track and reduce your organisation's carbon footprint.
What are the main challenges?
Sometimes businesses decide to move to cloud without a proper strategy, which can cause a lot of headaches. Here are a few of the most common challenges those organisations have faced:
Adoption resistance: Migration can bring a lot of change and disruption to legacy companies. To avoid adoption resistance, you need company-wide buy-in. It's especially important that the senior leadership team is invested right from the start. They should clearly understand why migration is necessary and how it can help everyone achieve business objectives. Investment in your team should also be a priority. Train and support employees on new applications and the benefits of cloud.
Workload prioritisation: Failing to establish clear, actionable priorities is one of the major pitfalls of cloud migration. The goal is to shift workloads without disrupting any company operations. So, we suggest selecting and prioritising specific components while others continue to function in your original environment. You could start with workloads that aren't mission-critical and don't pose much risk to the operation or revenue generation of your business.
Skill shortages: Finding people who have the skills to manage an effective migration can be a struggle. So, it's important to encourage continuous learning and cultivate knowledge within your team. You can also partner with cloud service providers to plug any skills gaps that might be slowing you down.
Security & compliance concerns: Moving to cloud means transitioning from physical servers to those hosted on the internet. Some organisations have been reluctant to hand confidential data to third-party vendors. However, cloud platforms are secure by design with industry-grade security systems. During a cloud migration, a company's data is passed through a preferred routable path and data remains secured behind a firewall at all times. This process ensures private data is masked and inaccessible by third parties. You'll know where your data will be stored and which security and privacy regulations are being followed.
Cloud migration strategies
Once you've considered all the benefits and challenges, you can start to plan your strategy. Luckily, there are well-established methods to choose from, including the 6 R's of cloud migration.
How long does cloud migration take?
As with many IT projects, it depends. A single application migration might only take a few days or weeks, while more substantial jobs take months. If you're building an entirely new cloud-native system or moving tricky databases, the project might take a year or more - but it's time well spent.
The cloud migration process
Before you begin your migration to cloud, you should:
Think about which legacy applications you'll take and which you'll replace.
Decide on the cloud services that best suit your workloads e.g., public, private, hybrid, or multi-cloud.
Consider your cloud budget and how your company might provision resources once your migration is complete.
Have a rough idea of what different cloud vendors can provide. The two largest vendors are AWS & Microsoft Azure.
Check that all your stakeholders are on the same page. Stakeholders should include representatives from across your business e.g., security, legal, finance, and commercial.
Nasstar Cloud Migration Solutions
It takes a lot of planning and assessment to migrate safely without interrupting business operations.
Our team of cloud consultants, architects, and developers can help. We combine our extensive industry knowledge with deep technical capabilities to deliver end-to-end cloud migration solutions to help you achieve your digital transformation.
Find out more about cloud migration at Nasstar,
or speak to one of our experts today