What Are I.T. Professional Services?
Image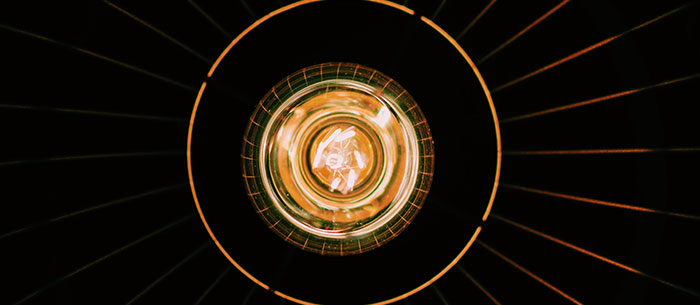 IT Professional Services can be defined as the delivery of technology-related services to a customer, allowing them to focus on their core business concerns. Services can range from consulting and advising on a strategy to product deployment and data analytics.
The key role of Professional Services is to take a technical solution and tailor it to ensure it works for the client in a way that meets their overall technology strategy and wider business goals. Quite often, a business will invest in an 'out-the-box' product without the knowledge of how to use it effectively. A Professional Services team is on hand to understand the challenges faced by the business and optimise the technology to fix those problems.
Historically, services were charged at an hourly rate. However, the pricing of these services is now much more flexible, with many providers offering a fixed cost or even a monthly subscription model.
The services provided by IT professionals can vary depending on the needs of a business, with plenty of flexibility usually offered by the IT provider. Some businesses might just need help with one element of the available services, while other organisations would benefit more from a full package of professional services capabilities. 
Let's examine some types of professional services you can expect to find on offer from an IT consultant or provider.
What services are included?
While the types of services delivered by one provider might differ slightly from another, there are several more general services that most IT providers will offer. Some examples of professional services offered by most IT providers include the following:
Strategic consulting
Strategic consulting often goes hand-in-hand with design, but with a focus on the wider business strategy and general business direction. Providers will consider regulatory and compliance issues, IT risk management and controls, and cost optimisation. They will provide in-depth consulting on your wider technology strategy, evaluating it for effectiveness and ensuring your technology selections are appropriate for both the project and your long-term business goals.
At Nasstar, our strategic consulting services also include long term road map planning and business value mapping to ensure you get the most out of your investment. We can also be on hand to support you with environmental readiness advisory services.
Design
The design phase of a technology project is arguably one of the most important steps to get right. Most Professional Services providers will provide technical designs and blueprints, showing business alignment to business and technical requirements and, more often today, potential use cases. Line of Business owners and stakeholders should be involved in this part of the process as this helps you to get buy-in from everyone with a vested interest and enables you to get the ball rolling with the deployment and management of your new IT solution.
Project Management
Alongside your consulting services, you're likely to engage project management services from your IT provider. This often includes full pre-project preparation and planning, as well as ongoing management to ensure the project runs smoothly.
The purpose of project management in the Professional Services industry is to ensure a successful outcome for the client by delivering the project on time and within the budget set out in the initial design and consulting stages.
Deployment
With a Professional Services team that understands your business requirements and strategic goals, you are better equipped for a successful deployment. The deployment of your solution will usually include the initial activating and onboarding of your chosen products, as well as implementing any associated IT tools. Depending on your IT systems, you might also need integration and migration services which can usually be offered as part of your deployment plan.
You would most likely discuss the finer details of your deployment in the design and consulting stages of your project, ensuring everyone involved in the project is on the same page and is aware of the end goal.
Adoption & change management
When implementing a new product or tech solution, it's important to ensure everyone in your organisation is on board. Many people don't like change, especially if they're used to using a certain system that works for them. Some Professional Service providers will offer Adoption & Change Management services to help you address the people side of change and further maximise ROI.
It's no good implementing change if no one is going to welcome it. It's therefore important to guide your business and the affected users through these changes, why they are necessary and to make use of targeted training and reinforcement to users based on their actual behaviour. This helps to drive best practice by offering a more personal approach to change.
Data analytics
With a product deployed and your IT provider managing the initial stages of it, you can start to make use of data analytics services. Some providers will offer this as part of their consulting and deployment package, but others might charge an additional fee for this.
Data analytics is invaluable when it comes to extracting maximum value from your data. However, looking at reams of data with an untrained eye isn't always the best way to go about improving your business. It's worth having a chat with your IT provider to find out if analytics services can be added to your package to ensure you pull the most important information out.
Specific professional services
While we've touched on the core services offered by IT consultants, it's important to mention the more specific services that can be provided by third-party IT providers like Nasstar. Depending on their alignment, different providers will offer different solutions or workshops.
Here are just a few examples of some professional services that are slightly more specialist:
Microsoft Teams teamwork assessments
Working with a Microsoft specialist provider like Nasstar can ensure you get the most out of your Microsoft products and solutions. Assessments and workshops like Microsoft Teams teamwork assessments can help you prepare for the change that comes when rolling out a new platform.
An assessment should provide you with definable and actionable roadmaps that provide advice on the successful deployment, adoption, and support of Microsoft Teams.
Skype to Teams migration
With Skype for Business on its way to retirement, many professional services consultants will offer Skype to Teams migration support. Your IT professional will work with you to discover current business processes to help determine the best practice utilisation of Microsoft Teams across your entire business.
The benefit of taking part in workshops like this one is that you have tangible information and evidence that you can use to get stakeholders on board. Getting them to understand the purpose, features, and functionality of the product you are migrating to is essential for successful adoption.
IT Professional Services is an essential component of any technology project, ensuring you stay on track and within budget. Speak to us about your next technology project today, whether it's a Microsoft-specific deployment that you need help implementing or you need support to consider and craft a new technology strategy.