What is the Future of Virtual Consultations?
Image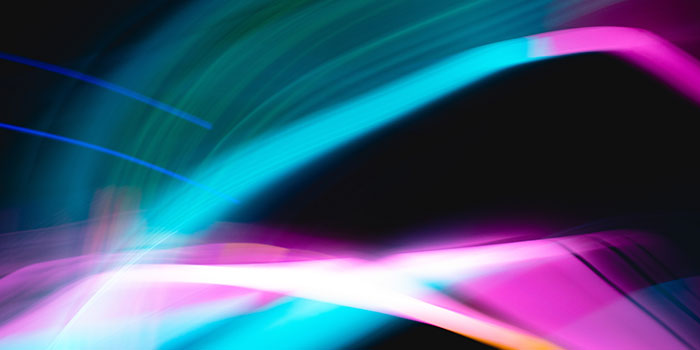 The last 12 months have taught medical practitioners and video conferencing providers alike a great deal about consultations. It has also helped us shape the future of virtual consultations for the next few years.
In this post, we address how virtual consultations were used before the pandemic, since the pandemic, and can make a solid prediction for what happens next. 
Before we jump into the future of virtual consultations, it's important to understand exactly what one is. 
What is a virtual consultation? 
A virtual consultation enables you to provide consultation via video conferencing technology. Your patients speak to you using their smartphone, tablet, or PC. You consult with them via the device of your choice too. 
Real-time video conferencing has become familiar to us in everyday life. Think back to all those video pub quizzes you joined and group video calls you had with your family. Now, it is being used as a digital option for new and existing healthcare services. 
The need for telemedicine has been propelled into the mainstream due to the social distancing restrictions enforced on us during the COVID-19 pandemic.  
This presents a great opportunity to modernise traditional healthcare services. It also highlights a lot of the challenges in delivering an effective virtual consultation service. 
Virtual consultations are a modern way of delivering traditional consultations. When implemented, they present an opportunity to deliver a secure digital healthcare service to your patients. 
In doing so, both you and your patient can adapt to the modern way in which we work and communicate. 
How were virtual consultations used before the pandemic? 
Before the COVID-19 pandemic, virtual consultations were the future of delivering healthcare services.   
The idea of "seeing" a doctor online was rarely used and a good chunk of the population had never been on a video call. 
Statistics show those who had used video for a remote consultation were likely females between 18 and 49. 
But, in March 2020, virtual consultations became a lifeline to healthcare services that were unable to conduct appointments in-person. In no time, the demographic of virtual consultation users grew to everyone. 
Remote working and virtual pub quizzes quickly took over.  
It became natural for people to use a virtual consultation service for a doctor's appointment.   
How have virtual consultations changed since the pandemic? 
Fast forward twelve months and the traditional blockers we encountered to virtual consultations have been blown away.   
During the first quarter of 2020, the number of telehealth visits increased by 50%. 
The key elements that enabled virtual consultations to grow are: 
Access to technology – webcams were sold out for months at the start of the pandemic. 
Concerns over effectiveness – services have continued to deliver using OneConsultation. 
Necessity – in lockdown, patients would either have to wait months for an appointment or choose a virtual consultation. 
Image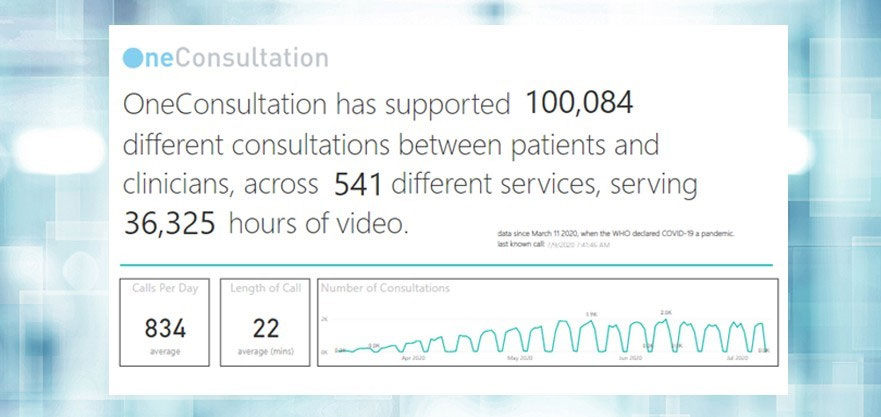 The idea of video conferencing is so common now that, as technologists and service providers, we need to ensure the technology evolves to meet this demand. 
Will patients return to in-person consultations when lockdown ends? 
One of the key things to consider is that demand for virtual consultations will vary.  
It is not a full replacement for in-person services. And perhaps this is why it took a forced scenario for adoption to spike.  
There is a crucial social interaction which is a necessity for people who may go days without seeing other people. 
In contrast, the flexibility of virtual consultations will make services more accessible to people needing to schedule around work or school.  
Re-scheduling appointments becomes easier when patients and healthcare providers can do the session virtually.   
Healthcare services and virtual consultation providers need to accommodate for all aspects and be prepared that while virtual consultations can be offered to everyone. 
Not everyone will use them once the option of face-to-face appointments return.  
But, the option of an alternative is a must for all clinicians. 
What do we need to improve in our delivery of virtual consultations?  
We need to consider more than just the technology.   
We have an opportunity to revolutionise healthcare services with this technology. But we need to consider the social aspect of virtual consultations.   
When sitting in the waiting room at a doctor's surgery, we see various health messages and local community events via the noticeboards.   
There is also the inevitable two-year-old copy of Hello magazine to read whilst waiting for your appointment.   
While not directly related to your appointment, these experiences need to be considered for services delivered digitally. 
If you are nervous about your appointment, you can read the magazine in the surgery or see what is going on in the local community via the noticeboards.   
Experiences like these - and any way to make virtual consultations more enjoyable and fulfilling - are crucial to ensure they continue to be used when in-person sessions are available.   
What is the future of virtual consultations? 
Virtual consultations have quickly become part of our healthcare services out of necessity over the last twelve months.   
Traditional blockers and concerns have gone, and virtual consultations are now familiar to both patients and clinicians across all ages and comfort levels with technology. 
As we are fast approaching a year since the first lockdown, many things have changed.   
The 'new normal' is still to be defined.  
Life after COVID-19 is something that everyone is looking forward to, but no-one knows what it will look like. 
One thing that is for certain is that the world has seen the potential for video consultations across all industries. 
Only time will tell how they find their place alongside traditional face-to-face appointments. 
OneConsultation is a fully-managed and customisable virtual consultation service. It utilises Microsoft 365 technology and can leverage existing Teams or Skype deployments, enabling you to connect with patients from their smartphone, laptop, or tablet in just one click. 
To learn more about OneConsultation contact us.