Virtual Consultations: Everything You Need to Know
Image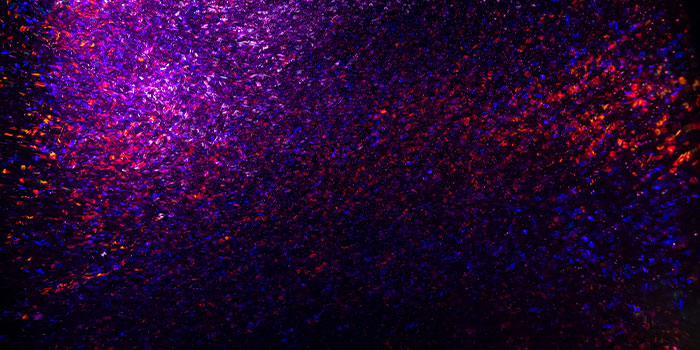 Virtual consultations provide an alternative to in-person consultations for all aspects of the healthcare industry.
As the working world has gone remote, it's important for healthcare providers to move this way too. By offering virtual consultations, you can see more patients, save time in your working day, and discover countless tangible benefits you didn't know existed.
Before you dive feet-first into virtual consultation software, it's important to understand the basics.
In this post, we'll cover:
What is a virtual consultation?
What makes a successful virtual consultation?
Benefits of online consultations
How do I do an online consultation?
How does a virtual clinic work?
How to get started with virtual consultations
What is a virtual consultation?
A virtual consultation enables you to provide consultation via video conferencing technology. Your patients speak to you using their smartphone, tablet, or PC. You consult with them via the device of your choice too.
Real-time video conferencing has become familiar to us in everyday life. Think back to all those video pub quizzes you joined and group video calls you had with your family. Now, it is being used as a digital option for new and existing healthcare services.
The need for telemedicine has been propelled into the mainstream due to the social distancing restrictions enforced on us during the Covid-19 pandemic. This presents a great opportunity to modernise traditional healthcare services. It also highlights a lot of the challenges in delivering an effective virtual consultation service.
Virtual consultations are a modern way of delivering traditional consultations. When implemented, they present an opportunity to deliver a secure digital healthcare service to your patients.
In doing so, both you and your patient can adapt to the modern way in which we work and communicate.
What makes successful virtual consultations?
Ease of use
A virtual consultation should be simple to join and easy to use. The technology should be invisible for both the doctor and the patient joining the session. Their focus should be on the consultation, not worrying about how to join it!
Video quality
Call quality must be high. Technology cannot interrupt the flow of the consultation.
The video quality and stability of the platform must allow participants to talk openly and engage as if they were in-person. It is impossible to replicate a face-to-face session with poor connectivity causing interruptions in the call. It is possible to replicate all the great things that a make a face-to-face session if your call and video quality are top notch.
You see all hand gestures, facial cues, and recognise challenges in their environment which might be holding your patient back from being honest with you.
Security
Both patients and clinicians must feel confident that the session is private and secure. Doctor-patient confidentiality is crucial to allow patients to discuss concerns as if they were doing this in person.
Flexibility
Not all healthcare services suit remote consultations and not all patients will be happy to use the technology.
Don't put people off by forcing them to use virtual consultations if they are not comfortable doing so. Virtual consultations are best positioned as a digital option to consume an existing service. They don't need to be a full-scale replacement for face to face appointments.
You don't have to go to virtual consultation only.
Benefits of online consultations
Throughout the Covid-19 pandemic, virtual consultations enabled NHS trusts and healthcare providers to deliver online consultations when it was not possible to deliver these appointments in person.
This has shown it is possible to deliver healthcare services via virtual consultation. Furthermore, it has shown that these result in long term benefits when complemented with traditional in-person consultations.
Patient flexibility
Patients can access healthcare services in a more convenient way. They don't have to travel to clinics or take time away from work, childcare, or school. They save money on travel, parking, and can be seen quicker if joining online is more convenient.
Clinician flexibility
Virtual consultations offer flexibility for doctors and clinicians providing the consultation service. They can deliver sessions from home and outside of traditional surgery hours.
At Nasstar, we see changes in behaviour every time we implement a new virtual consultation service.
When people start using our OneConsultation service, peak usage is between 10am and 4pm during weekdays. As usage increases, we see more consultations happening earlier in the morning or later in the evening.
Increase in capacity of services
You can deliver more consultations thanks to the increased flexibility offered by virtual consultations. Services are more accessible to people when offered digitally which means they are more likely to engage and attend appointments.
"Last year in March we had just under 25,000 contacts with our substance misuse services, in March this year, through working digitally, over the telephone and face-to-face before lockdown, we had nearly 30,000 engagements – quite a substantial increase. The data suggests that we're engaging more of our service users, more often, which is fantastic. I can guarantee that we are now seeing people that we've never seen before, because of this new digital offer". [1]
Midlands NHS use OneConsultation by Modality to deliver their virtual consultation services.
[1] https://nhssmpa.org/blog/moving-to-a-digital-service-during-lockdown
How do I do an online consultation?
An online consultation should be easy to join. OneConsultation is based on the traditional doctors waiting room setup. A patient can join a consultation using a simple registration page and they are entered into a secure virtual consultation room.
Here's how to conduct an online consultation:
Go to the website sent to you when your online consultation was booked
Place a test call to make sure everything works as you expect it to

Image

 Enter your name, date of birth and click Begin Consultation

Image

When in the online consultation, consult with your patient as you would in-person
How does a virtual clinic work?
A virtual clinic can be set up for each service within your organisation. You can direct patients to specific web pages to join their consultation. On the back end, clinicians get visibility of who is attending. Think of it as a virtual waiting room for each of the services you would like patients to attend.
To use a virtual clinic, follow these instructions:
Choose the virtual clinic you would like to access.

Image

 View all patients who have registered and are waiting for their consultation. You can identify each patient based on the questions they answer when they join.

Image

 You can join a specific consultation by clicking Enter Room.
This will launch either Microsoft Teams or Skype for Business (the software used to join the video consultation).
Get started with virtual consultations
OneConsultation uses the latest WebRTC technology which means that patients can join the consultation from their web browser. There are no downloads, registrations, or passwords required.
To start offering virtual consultations, try OneConsultation for free.