Telemedicine: The Complete Guide for 2021
Image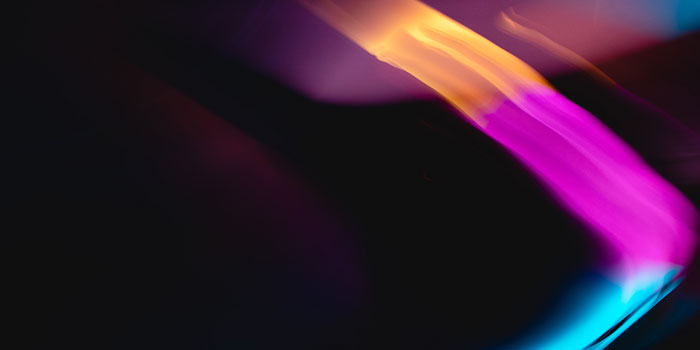 How many times have you heard the phrase the world has changed? People are making video calls left, right, and centre. We've seen remote work reach an all-time high. And most relevant, telemedicine is evolving too.
Patients have long suffered high wait times and healthcare professionals have felt the burden. With overbooking and unnecessary appointments to juggle, the provision of medical help has long seen flaws.
If you're in agreement, this post is for you. We're going to walk through what telemedicine is, how you can apply it in practice, and where to find the best telemedicine solutions.
What is telemedicine?
Telemedicine definition
How does telemedicine work?
Telemedicine benefits
History of telemedicine
What is the future of telemedicine?
Telemedicine apps
Telehealth examples
Telemedicine platforms
Cost of telemedicine
What is telemedicine?
The definition of telemedicine is best given by breaking down the word into two parts:
Tele – tele stands for teleconferencing, which is also known as video conferencing or video calling. This is the process of talking face-to-face in real-time via a video link.
Medicine – the practice of a diagnosis, treatment, or prevention of a disease, illness, or injury.
Image

When combined to make telemedicine, you quite literally pull the two principles together. Telemedicine is providing a diagnosis, treatment, or prevention via a video link.
These video links, or virtual consultations, provide an alternative method of meeting or following up with patients.
For example, outpatients can hold online consultations with a physiotherapist in follow up to a broken arm. This means the physiotherapist can see the outpatient without needing to travel – or without the patient needing to take time off work, travel, or pay for car parking.
Another example is the immediate diagnosis of minor illnesses. Rather than crowding a waiting room in doctor's surgery, GPs can hold remote consultations to make a diagnosis for ailments that do not require face-to-face interaction. The GP, surgery staff, and waiting room patients, don't need to be exposed to infection and the patient gets treated without leaving their home.
What is the use of telemedicine?
You can use telemedicine across a wide variety of use cases like at-home diagnosis, patient aftercare, or simple personal monitoring.
Some forms of telemedicine, like health apps installed on your smartphone, are commonplace in society today.
Other, more complex forms of telemedicine, are used in medical scenarios like video consultations, cross-country collaborations, and Internet of Things (IoT) device monitoring.
Overall, telemedicine is used to further medical practice in scenarios where in-person activity is limited or impractical.
How does telemedicine work?
Telemedicine works by providing both the healthcare professional and patient with a means to video call. Online video consultation software enables patients to book an agreed time to meet a healthcare professional in a virtual environment.
How do telemedicine visits work?
Don't let the term "visit" fool you when people talk about telemedicine visits.
The premise of telemedicine means there is no physical visit involved. The tele part of telemedicine means everything is conducted via teleconference.
A typical example looks like this:
Patient calls a GP surgery to request an appointment
Receptionist and patient agree a mutual time for video call
Receptionist sends a message with a click to click for a video call
Patient joins via their unique secure link
GP joins via a virtual meeting room from virtual consultation calendar
GP discusses symptoms and walks through any checks (like taking temperatures and testing flexibility)
Diagnose with video help like placing a phone on a chest to watch breathing
Refer to the next course of action like attending A&E or suggested over-the-counter medicine
In the background, a video conferencing platform like Skype for Business or Microsoft Teams is powering the solution. These video conferencing systems enable real-time video meetings by transmitting real-time video from one point to another.
Using an internet connection and VoIP (Voice over IP) services, audio and video can be sent from a healthcare professional's office to the comfort of a patient's home.
Within your virtual consultation software, you can view upcoming appointments – both virtual and physical. Little changes to the standard working day – except for the increase in the number of patients seen and reduction in missed appointments!
Image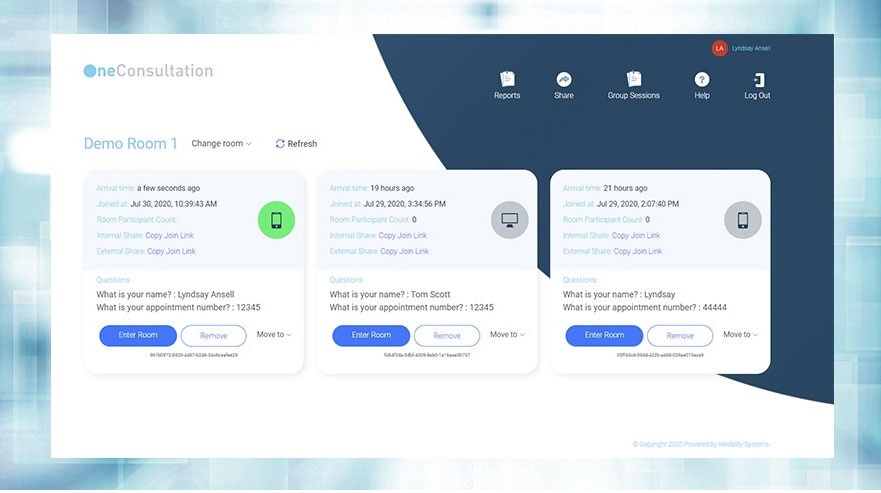 You can integrate other health information technology to make telemedicine apps work harder for you. Depending on your specialty, it's possible to integrate systems like electronic healthcare records and remote patient monitoring.
What does a patient need for telemedicine?
Very little.
With the right technology on the side of the telemedicine provider, patients only need access to the internet.
When connected via a laptop, mobile, or tablet, they receive a link to join a virtual consultation. In monitoring scenarios, an app download is often all that is needed from the patient.
See how Berkshire NHS Trust uses OneConsultation to book virtual appointments at a time to better suit the patient here in the video below.
Telemedicine benefits
Berkshire NHS Trust says using telemedicine increases the likelihood of us being able to offer Talking Therapies to hard-to-reach patient groups.
The benefits of telemedicine are vast and change between medical professions. Let's break down the benefits of telemedicine per healthcare specialty. See if you spot yours.
Eyecare
As Ophthalmology Times points out, virtual eyecare has been at a crossroads for some time.
"Wouldn't a virtual exam be 'just as good' as a trip to the eye doctor?"
Today, telemedicine benefits the eyecare industry as much as another form of healthcare.
Before a physical consultation is needed, a general diagnosis of eyecare follows the same pattern:
Listen to your patient explain their issue
Counter with questions about changes in environment and activity
Suggest the next course of action
Sometimes the next course of action may be to come and see you – and this is okay. What you have done here is save the patient the time and effort of coming to see you for a preliminary appointment. Patients are more open to virtual consultations if they save travel and waiting time.
Patient satisfaction also skyrockets when they get treated on their first physical appointment.
Dentists
Like with virtual eyecare, virtual dentists are possible via the use of virtual consultations. In fact, Meds News lead with this headline in a recent article on how much medical technology has improved over the last few years.
The Virtual Dentist Will See You Now!
Telemedicine benefits dentists by allowing dentists to see patients without the sometimes worrying trip to the dentist's surgery.
Through virtual consultations, mobile apps, and social networks, dentists can see patients who cannot attend or afford regular dental care.
The combination of asking the right questions and seeing your patient's situation in the comfort of their home allows you to see more patients who might otherwise go untreated.
Patients have often opted against a phone consultation in both eyecare and dentistry. But, with the addition of video to the consultation, patients receive a more professional experience and benefit from face-to-face communication as they would in-person.
Doctor's surgery
In a busy doctor's surgery, the risk of infection is high. Be it a minor ailment like flu or a more serious condition, a surgery's prerogative is to get a handle on infection control.
By offering telemedicine as an alternative to in-person appointments, you free up space in the waiting room and reduce the risk of infection. Extra space also provides better accessibility options for less mobile patients.
Telemedicine benefits in a doctor's surgery also include the added bonus of seeing more patients in a smaller time frame. When you suggest the option for a virtual consultation, fewer patients need a physical visit.
This benefits both the patient – who no longer has to travel – and the doctor who reduces the risk of missed appointments. The likelihood of getting to a virtual consultation on time is far higher than a consultation at the surgery.
Image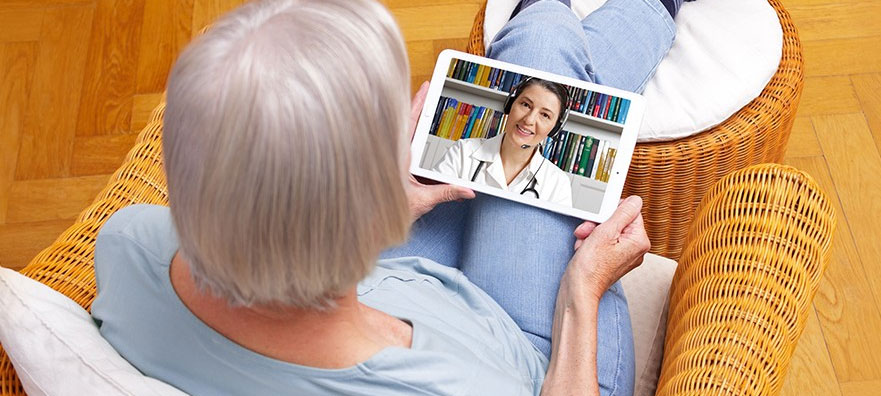 Hospital outpatients
When making follow-up appointments, the default scenario is to get the patient to return to the hospital as an outpatient. With telemedicine apps in place, you can save time and resource tending to outpatients via a virtual consultation.
This is especially useful for fracture clinics when the outpatient cannot drive or will struggle on public transport. The first follow-up appointment may need to be physical – like in the case of major surgery. But, assuming a successful procedure, you can hold further appointments over video
For example, conversations can be audio-only to gauge how an outpatient is feeling. When adding video, you see the dexterity following broken limbs. Or you can test for mobility as your outpatient walks, bends, and carries out their daily tasks at home.
Remote patient monitoring
Gathering patient data outside of a traditional healthcare setting is not a new concept. But, the addition of live video with your patients adds valuable context to data.
Medical technology has seen the introduction of devices in the home and workplace to allow remote patient monitoring. These include tracking and alerting which informs healthcare professionals of changes in health.
Rather than triggering a physical appointment, you can gain instant access to them via virtual consultation.
You can access electronic health records and share data or next steps with your patient in a secure virtual environment.
For example, integration with platforms like Lenus allows patients to check in on doctor's readings. By gaining insight into what the doctor is about to discuss before the meeting, remote patient monitoring becomes an agenda item for the next consultation.
What are the disadvantages of telemedicine?
While telemedicine solves a lot of problems and makes medical care more accessible for both patients and healthcare professionals, it's important to highlight the disadvantages of telemedicine too.
Perceived disadvantages of telemedicine include:
Availability (although in 2020, the percentage of telehealth visits for persons aged 18–49 years increased to 73% during the last week of March)
Accessibility (some patients don't have internet access at home)
Cost (even though avoidable visits cost healthcare authorities $32 billion per year)
Though difficulties exist, a survey by Reach Health reported that 46% of healthcare professionals said they view telemedicine as a high priority at their organization, and 24% see it as one of their top priorities.
History of telemedicine
The earliest trace of telemedicine is as early as the 1950s. A CCTV link was created between Nebraska Psychiatric Institute and Norfolk State Hospital. Here, they held virtual psychiatric consultations. Even with poor quality images, both hospitals agreed the benefits of telemedicine over the 3,000-mile round trip.
Image

Until the 1980s, telemedicine was only associated with huge corporations like NASA.
Between the 1980s and 1990s, radiology used telehealth where images were sent and received online instead of transporting from one hospital to another.
It wasn't until 2010 when the Affordable Care Act paved the way for drastic improvements to telemedicine and telehealth services.
Many government-funded healthcare organisations started to receive funding to improve their telemedicine offerings. And, as recent as 2018, the NHS even suggested digitally-enabled care will go mainstream across the NHS.
This, combined with exponential innovation in video communications technology leads to the modern-day where over 100,000 virtual consultations have been conducted using OneConsultation software.
Image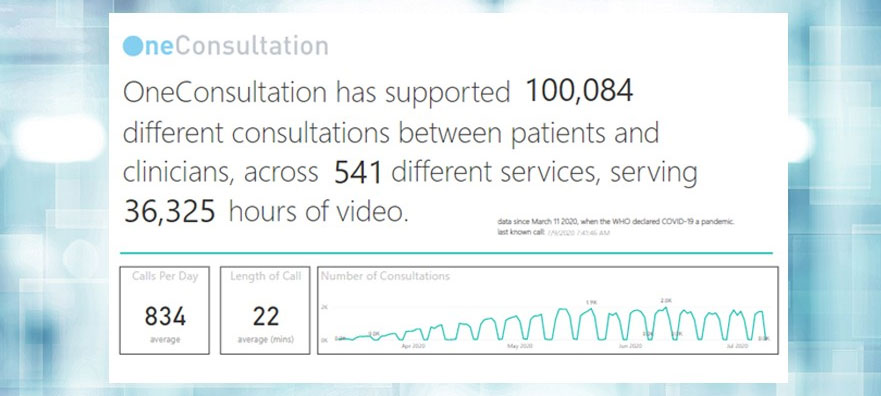 In more recent times, it's not been uncommon for doctors to Skype with patients or even FaceTime with patients. While these options are convenient for both you and the patient, these platforms are not designed for sharing of personal information and cannot be relied on for continuous availability.
Medical technology needs to be both convenient and secure. This is the stage we find ourselves at today. Telemedicine apps like virtual consultations aren't just available but thriving and proving an immediate return on investment.
What is the future of telemedicine?
Due to the pandemic in 2020, both healthcare providers and patients are more aware of infection control than the past. This means the future of telemedicine will be crucial for
Medical technology must keep up with the demand of remote and online experiences in other industries. Failure to do so will leave the medical profession not just in the dark ages but unable to treat vulnerable patients due to access issues and crowded appointment schedules.
Fortunately, the future of telemedicine looks more than promising. With innovation in communication technology keeping up with medical enhancements, the two will combine to provide an impressive solution.
Telemedicine expert, Dr. Janas, Medical Director at Upper East Side Rehabilitation and Nursing Center (UES), says virtual physicians will decrease the burden on healthcare.
"We all have to understand that there are limitations to telemedicine and we can't hope to be diagnosed as having a heart attack by video call. But, we can decrease the burden on the healthcare system by visiting physicians with telehealth calls. It'll ease access to specialty physicians, like cardiologists, who can offer same-day results for EKGs.

In the future, telemedicine will play an  important role for those who are unable to get out of the house."
Jack Beswick MSci Hons MPhil, an IT Strategy Consultant, says data will drive the future of telemedicine.

"Data capture from smart devices will enable remote clinicians to access the past two weeks of heart rate, activity,  and sleep patterns. So they'll be able to diagnose problems with more accuracy based on evidence rather than the patient's story.

Then taking one step further, recruiting candidates for clinical trials will be easier because the location will not be a factor. You can gather more real-world data more often for a better cross-section of efficacy."
With over 100,000 virtual consultations taking place on our online consultation platform alone, the future of telemedicine is a healthy one.
Telemedicine apps
Telemedicine apps are often white-labeled. This makes it hard for healthcare professionals to understand what is powering them. In general, you can use any video conferencing platform for conducting virtual consultations.
The best options for telemedicine apps are those with simple interfaces for both the healthcare professional and the patient. While the technology behind the scenes is complex, the end-user experience should be like using a smartphone or tablet.
Some telemedicine apps are downloaded onto a device and accessed on a regular basis. These types of telemedicine apps are used for data input and monitoring of patients in ambulatory care.
It has also become the norm to access health information via built-in apps like the "Health" app on an iPhone. Here, you can track your daily steps, set up electronic health records, and enable first responders to look at your Medical ID to get life-saving information.
Image

Taking it a step further, real-time telemedicine apps enable you to have live access to patients. The typical scenario here is that a healthcare professional has access to virtual consultation software on their desktop, laptop, tablet, or smartphone.
Patients can access the virtual consultation by clicking a unique link that gets generated when the meeting begins. By using WebRTC (Web Real-Time Communications) technology, patients start their virtual consultation in a browser.
This means the patient gains instant access to a healthcare professional without needing to download any software, apps, or plugins.
Image

For more information on virtual consultations, you can check out OneConsultation here.
Telehealth examples
Telehealth examples range from simple-use setups like the Health iPhone app above to complete overhaul of the doctor-patient consultation process.
For example, NHS Trusts and Care Providers faced the challenge of providing a continued service when the government introduced social distancing measures in early 2020. They needed to offer a digital alternative so patients could still receive diagnosis and treatment.
There were three major requirements the digital solution had to adhere to:
Must be a rapid deployment
Easy for patients to join
Be secure with no patient information retained
Breaking the headline requirements down further, NHS Trusts and Care Providers needed to ensure the existing Microsoft Office 365 platform was leveraged, multiple waiting rooms were possible, and that doctor's details were anonymised.
Opting for Nasstar's OneConsultation service, NHS Trusts and Care Providers implemented a secure and scalable patient portal. Here, they have access to a customisable meeting entry based on Skype for Business. (Skype for Business is a business-grade version of Skype with more features and security).
They can now offer multiple waiting rooms for different services and locations. Each receives a frictionless user experience so both healthcare professionals and patients can join with ease.
Within the first month of rolling out, over 1,500 virtual consultations were conducted. NHS Trusts and Care Providers also receive bespoke reporting with unique payment identifiers for payment purposes while adhering to GDPR regulations.
NHS Trust and Care Providers will continue to benefit from their OneConsultation platform as more patients opt for virtual consultations moving forward. They are also safe in the knowledge that its platform is future proof and will always update with the latest support and innovations.
Next on the roadmap is waiting room broadcast text to mirror the in-person waiting room experience. The desire to record specific consultations and broadcast to multiple patients in an auditorium-style environment is next on the list for NHS Trust and Care Providers too.
Watch the full webinar which breaks down how NHS Trust and Care Providers made the move to virtual consultations below.
What are three different types of telemedicine?
It's common for medical practitioners to categorise the three different types of telemedicine as:
Store-and-forward (data and signals are received from the patient and passed straight to a system)
Remote monitoring (using technology so patients can automatically monitor activity and pass on data to healthcare professionals)
Real-time interactive services (like virtual consultations and one-to-one live chats)
Telemedicine platforms
While it was once deemed okay to use Skype for medical consultations, E-health has evolved to provide a more secure and reliable service.
As mentioned earlier in this post, Skype and FaceTime have been associated with virtual consultations in recent times. While these consumer apps are convenient, they do not offer the security, reliability, or features of a business-grade platform.
Business-grade telemedicine platforms for virtual consultations include Skype for Business, Microsoft Teams, and OneConsultation. All these solutions are available customised for telemedicine by Modality.
These platforms are all hosted on Microsoft Azure. Microsoft Azure is a cloud computing service created by Microsoft for deploying and managing applications. It is thought of as the largest used and most reliable cloud computing platform in the world. Microsoft Teams alone has 115 million daily active users.
By leveraging the Microsoft cloud, and platforms like Skype for Business and Microsoft Teams, the OneConsultation telemedicine platform was created.
Currently having delivered over 100,000 virtual consultations to telemedicine patients, OneConsultation is one of the most popular choices for care providers in the UK.
Since going live in April 2020, Cumbria, Northumberland, Tyne and Wear NHS Foundation Trust has carried out more than 15,000 online consultations using Nasstar's OneConsultation platform. 92% of patients using it said they would be willing to receive future mental health care by video call.
Check out OneConsultation in action in the video below.
Telemedicine cost
Traditional telemedicine costs have been an upfront sum needing significant development and installation. This has often been the trigger for halting a telemedicine project.
You only have to think back to the Nebraska Psychiatric Institute and Norfolk State Hospital example to understand the once associated costs of telemedicine.
Is telemedicine expensive?
Through the progress of cloud technology, telemedicine costs have been getting lower as demand and availability has grown.
As telemedicine providers like Nasstar use Microsoft Azure, telemedicine is now delivered via Software-as-a-Service (SaaS). This means you are able to implement virtual consultation software without a hefty one-off investment or effort.
You can subscribe to OneConsultation on a fixed cost per month basis. What you see is what you get so there are no hidden costs or lump sums to pay.
Costs will differ based on the number of waiting rooms, healthcare users, and optional extras. But, in general, telemedicine is recognised as an affordable alternative to in-person practice.
What are the barriers to telemedicine?
Providers who switch to telemedicine cite a return on investment from day one. Often, the cost of missed appointments outweighs the monthly service fee for implementing telemedicine apps like virtual consultation.
You only have to look back to the perceived disadvantages of telemedicine (availability, accessibility, and cost) to see that the barriers to telemedicine have been almost removed.
Often, the only remaining barrier is how to find a partner to help you get started.
To start providing remote options for your patients, and saving time and money on missed appointments, click here.