Video Shopping: Should My Business Offer It?
Image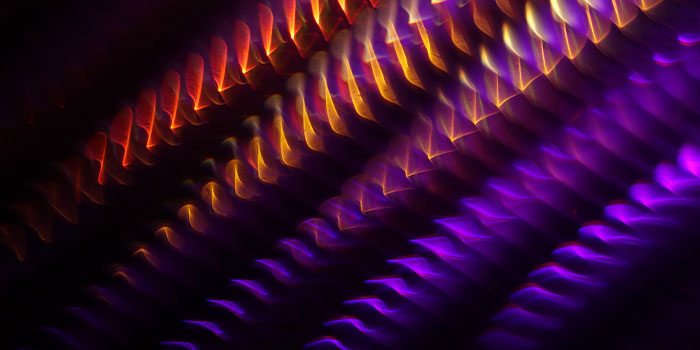 Traditional retail has nose-dived since 2010 thanks to online shopping offerings. And with the coronavirus pandemic changing the way we work, socialise, and shop, it looks more and more like video shopping (aka shoppable video) is fast-becoming a new favourite. 
In fact, since May 2021, retailers have reported a 4.2% decline - just when we're starting to go outside again. So, the allure of online and video shopping is stronger than ever.
If you're thinking about starting your own online video shopping app, you've naturally got a ton of questions. 
In this post, we've covered some of the key areas you need to check out first:
What is video shopping?
Live video shopping
Benefits of online video shopping
Online video shopping statistics
Existing video shopping apps
What makes a great video shopping experience?
Where to start with video shopping?

 
1 - What is video shopping?
Video shopping, often referred to as shoppable video, comes in several different formats. You might be considering one of these, all of them, or a combination.
The most common form of video shopping is a simple video embedded on an ecommerce site. 
Take ASOS, for example. Rather than a static image of a model in a pair of jeans, you now see videos of models walking back and forth. You can see the cut, where they sit on your waist, and what they look like when you move. Some of the details you wouldn't uncover unless you tried them in-store or purchased then tried on at home.
The second type of video shopping is appointment-based. Boutique outlets have long operated on an appointment-only basis to provide a one-to-one shopping experience.
Image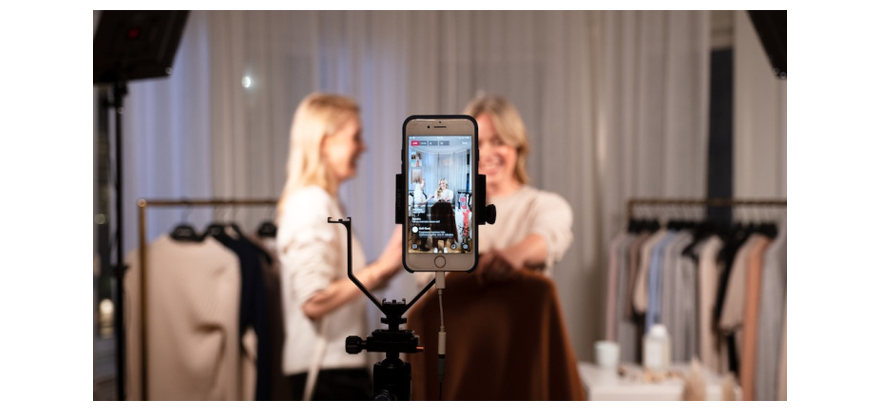 This has been replicated in the online shopping world too. You can now book a full shopping experience as you would normally - but no longer need to leave the house. For items like furniture and automotive parts, as long as the measurements and technical specifications are correct, seeing is believing so video ticks all the boxes here.
The third type of video shopping is live video shopping.
2 - Live video shopping
Unlike appointment-based video shopping, you might need to order something at a moment's notice. In the past, this meant booking an appointment for another day or travelling to a store.
With live shoppable video, you can log in to your shop online and join a waiting room. Here, you wait to be served by the next available sales assistant. 
While waiting, software like OneConsultation enables you to customise the waiting room screen. Furthermore, you can add hyperlinks to check out offers or watch videos of the products they are queuing for.
Also known as real-time video shopping, you might find a case where someone enters your online store like they would a real store. When video experiences are real-time, there are several things you need to get right to ensure a lifelike experience:
HD video (like in Microsoft Teams)
Clear audio (otherwise the video experience will suffer too)
A suitable setting (a busy shop floor may be too noisy)
Waiting room facility 
Access to stock
Sufficient staff levels to field incoming calls
As you can see, the technology is often not the blocker to video shopping adoption. Retailers like John Lewis have been offering shoppable video for some time now. The only hindrance when it comes to adoption is replicating the in-person experience.
But, that's not to say the uptake isn't there. 
3 - Benefits of online video shopping
As well as the obvious benefits like not having to leave the house and social distancing, there are many benefits of video shopping that may not appear so obvious.
These include:
Measurements: compared to static online shopping, you can ask an assistant to measure products and compare what they look like in different places.
Personalisation: scrolling through shopping apps has become a hobby rather than an active shopping experience. Add personalisation by reintroducing humans to online shopping.
Personal shopping: going a step further, personal shopping can now be completed via video.
Extended reach: stores in cities can now reach rural areas without limiting to static online experiences. Customers often avoid large purchases if they can't "see" the product in real - or virtual - life.
For example, the author of this blog would love to make a purchase from their nearest John Lewis.
Image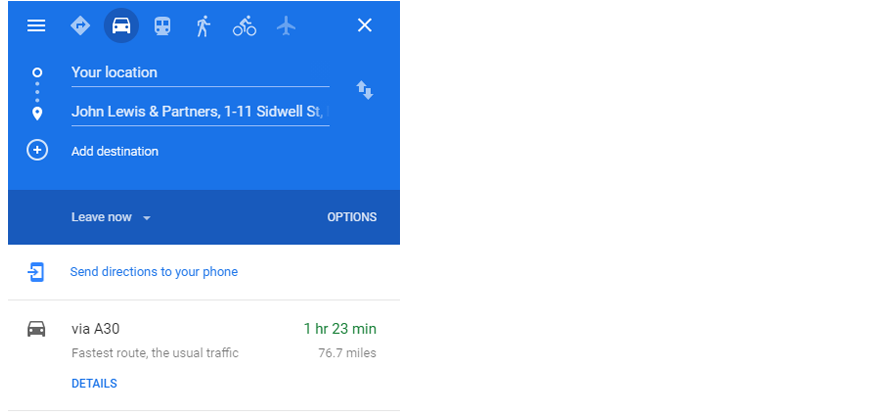 But, as you can see from the map above, it's a long drive. And they wouldn't trust what the items look like on the listing. Because, who does these days?
4 - Online video shopping statistics
When making a business case for video shopping, it's important to understand if there will be genuine benefits for your business.
When you make an investment or change how you operate, there's a lot at stake.
When it comes to shoppable video, the statistics only make you realise what you're missing out on.
The following video shopping statistics make for compelling reading. Borrow these for your business case:
5 - Existing video shopping apps
As the statistics above show, you won't be the first to adopt online video shopping.
There are a few shoppable video apps through various retailers but they are built specifically for that brand or store.
It may seem an easy option to copy the app rolled out by retail giants like John Lewis or IKEA. But, the brands have spent thousands of pounds and invested who knows how many hours building and developing a custom app.
And the end result? Often a clunky experience for the customer who had to download a new app or waste precious time loading a new screen when they're in a hurry to purchase something.
When you're planning to replicate an in-store experience, the very first thing you need is easy access. Your video shopping entrance must be as easy as walking through the front door of your showroom.
You could opt for your own bespoke app. Or you could utilise existing technology that already exists within your business.
Don't forget - your staff will be using this tech too. Familiarity is important.
6 - What makes a great video shopping experience?
To find out what makes a great shoppable video experience, we reached out to people already using this technology to buy products.
Check out what they had to say about their experiences:
"Video shopping is something of a contained experience which is akin to an elevator pitch for a product. 
To me, that's quite innovative, especially if people are already familiar with the brand, simply showing your consumer how it looks on the model in the video is enough to let one know if they want to buy it as well. 
It's similar to the old school HSN experience, except you are shown everything available and don't have to watch until something of interest shows up. 
When I finally made my purchase, it was for an UnderArmor sweater I've been needing for my morning jogs. It is an interesting experience overall, so I do think I'll be using this to better understand it and to know what my product will look like before buying it."
Carla, Broadband Search.
 
"For the most part, the one thing that makes shoppable video great is if the video demonstrates the brand and product in a unique way where you feel a part of the company as a community.
The brand that demonstrates this well is the Diabetic Sock Club. They use a sense of community to normalise common diabetic issues. In addition, they use video reviews to help create a sense of community, which in my opinion, overall increases the individual's experience."
Mathujan Uthayakumar, Personal Cat.
 
"The one thing that made my recent video shopping experience great was the one-to-one engagement with the sales associate. He was pleasant, attentive, personable, helpful, and quite knowledgeable when it came to product recommendations.
I used The Ustraa- an Indian-based grooming company specifically for men.
I definitely will use video shopping again. It makes it easier to buy the right products especially when you are purchasing something from an online store."
Sudhir Khatwani, The Money Mongers.
 
"Shoppable video is live and direct. The in-store experience is delivered online.
I shopped using HERO and would use live video shopping again."
Emily Perez, Kitchen Infinity.
 
"The one thing that makes a shoppable video great for online shopping is the real entertainment it gives its audience. More than aesthetic photos and great descriptions, it's important for consumers and buyers to also see how the item is used or applied, and how it can benefit them."
Sofie Parker, Inboard Skate.
7 - Where to start with video shopping?
We know there are at least 145 million daily active users of Microsoft Teams.
So, if you're already a Microsoft Teams user, why change video platforms to facilitate online shopping?
Nasstar's OneConsultation service provides everything you need to start offering appointment-based or live shoppable video from within Teams. 
You can either set up a camera rig plugged into Teams (be sure to choose Microsoft Teams certified devices) for a staging area or make your video shopping experience mobile on a phone or tablet.
When the customer has decided they are ready to purchase, you can send your secure link via the Teams chat box. 
Everyone has a familiar experience, your waiting room doubles as advertising, and the sale is completed in record time.
Best of all? Your customer didn't need to leave their living room. And the experience was so great they will tell their friends and colleagues.
As we plan to move more shopping online, word of mouth and virality are crucial elements to factor into your video shopping strategy.
A poor experience will lead to a lack of adoption.
It pays to get it right.