Image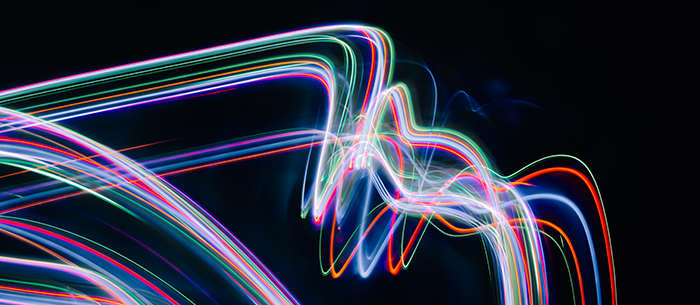 Software as a Service (SaaS) and cloud services are often used interchangeably, like they're referring to the same thing. But they both refer to different offerings. While they share some similarities and benefits, there are distinct differences between them.
In this blog, we'll define each term and compare the two to provide you with a full understanding of each.
What is SaaS?
Software as a Service (SaaS) is a cloud-based delivery method that allows software applications to be delivered across the internet, in real-time. SaaS applications are accessed via an internet connection, ensuring the user doesn't need to install or maintain any local software. Basically, any software you run that's not on your premises is probably SaaS.
Cloud providers will host and manage the application in their own data centre, on their own servers. This means they are responsible for the security, performance and maintenance of it, so you don't need to worry about any of the ongoing updates or support.
SaaS providers usually license their applications to you on a subscription basis where you pay a monthly fee based on the level of service and number of users. This is a key benefit of SaaS, enabling you to choose the exact service you require while only paying for what you use.
Benefits of SaaS
In addition to the cost effectiveness of Software as a Service, there are other benefits to using SaaS applications. 
Scalability goes together with the cost efficiencies of SaaS. Many providers will allow you to scale your licenses up or down depending on the needs of your business at any given time. This is ideal for businesses of all kinds; from start-ups just finding their feet to enterprise organisations operating on a global scale.
With SaaS applications, the provider is responsible for upgrading the solution with new releases, patching or software updates. This is a benefit because it enables your IT teams to focus on the wider needs of the business, as opposed to the maintenance and day-to-day running of your IT systems. Additionally, it saves you money with the cost of upgrading sitting with the provider.
Examples of SaaS Applications
You're probably already using tonnes of SaaS applications without even realising. They've been widely available since the tech boom in the 90s when there was a need for computing services to provide cost-efficient software that met the demands for rapid growth on a global scale.
One of the most well-known SaaS apps that you will have used is Microsoft Office 365. While you might be used to using the office favourite desktop apps of Word and Excel, the cloud-based Office 365 now offers a huge variety of tools and applications to improve productivity and collaboration. Users are now able to create, edit and share content from any device, at any time, while connecting with their colleagues and customers from a selection of tools including email and video conferencing.
Another example is Amazon Web Services (AWS). This platform enables businesses to take advantage of its range of pay-as-you-go-services which include computing, storage, networking, databases, analytics, deployment, tools and management.
Other examples of SaaS applications that we use every day are email applications, file sharing apps such as Dropbox, Netflix, Google Suite, sales software, Amazon Prime Video, WhatsApp, Spotify and even Uber!
What are cloud services?
The term 'cloud services' includes any service that is delivered to users over the internet. That includes Software as a Service, which is technically a cloud service because it is delivered via an internet connection.
Cloud services do not require any internal infrastructure or traditional hardware because all data and applications are stored on a remote server that is hosted and maintained by your cloud provider.  
Benefits of cloud services
Cloud services share many of the same benefits of Software as a Service, including cost effectiveness, scalability, and ease of use. There are a few more benefits to cloud services, some of which can also be applied to SaaS applications.
Security is one of the biggest benefits of cloud services. With files, programs and data being kept offsite in a remote server, you might think they are less secure. However, your cloud provider is responsible for carefully monitoring the security of your data which means the security protocols in place are usually much more robust that you would have on your own premises. Your hosts will also encrypt your data, making it much harder for hackers to infiltrate.
With remote working becoming much more commonplace, cloud services are the way forward. By using cloud services, you can offer your teams the same experience on their devices as they would have in the office, with access to all their usual applications and tools. This means you can offer more opportunities for remote working without worrying about security.
Cloud providers may also offer you integrated cloud analytics with the other services you use, providing you with a well-rounded view of your data. Storing this information in the cloud means you can implement tracking mechanisms and build personalised reports to analyse information from across your entire organisation. From here, you can increase efficiencies, improve productivity and create action plans to help you meet your wider business goals.
Cloud vs SaaS
It's clear to see that SaaS and cloud services are closely related, but with their own distinct differences. Simply put, SaaS is a type of cloud service and cloud services is the overall encompassing term for cloud-based services.
However, while SaaS is generally a subset of cloud services, not all SaaS models are built in the cloud. Some SaaS applications or products can be built on a local terminal and deployed to a cloud-based server, before being accessed and used through a web browser.
Another difference between the two terms, depending on the applications you use, is the ability for customisation. Many cloud computing services enable you to customise and manage any software application on a server remotely hosted by a third-party provider. However, SaaS means you have access to an already developed software application, with no need to install additional software or purchase hardware. This means you may have less control over the management and customisation of the app.
What other cloud services are there?
Software as a Service is just one type of cloud service, albeit the most common one found in organisations today. There are two more main types of cloud service: Infrastructure as a Service (IaaS) and Platform as a Service (PaaS).
Infrastructure as a Service
Otherwise known as IaaS, Infrastructure as a Service is a cloud-based service that delivers computing resources and infrastructure to users on demand, via an internet connection. IaaS provides businesses with the complete data centre framework needed to run cloud services, including storage, networks, operating systems, servers, and virtual machines.
As with SaaS, it is commonly offered on a pay-as-you-go basis, with organisations able to scale and shrink their resources depending on the needs of the business at any time. This reduces the need for expensive capital expenditure or purchases of infrastructure that isn't really required. It also removes the need for resource-intensive installations on site which can be costly.
IaaS customers usually have complete control over the entire infrastructure through dashboards or APIs, giving them the same capabilities as a traditional data centre, without the physical management or maintenance. However, in contract to SaaS, users are responsible for managing aspects including applications, runtime, OSes, middleware and data. 
Platform as a Service
Platform as a Service (PaaS) is a cloud service that provides developers with the means to create customised cloud applications without setting up or managing the underlying infrastructure of servers, storage, networks, and databases.
Unlike SaaS, PaaS provides a platform for creation which is then delivered via an internet connection, as opposed to delivering the software directly over the internet. By delivering in this way, developers can concentrate on building the software without worrying about operating systems, software updates, storage, or infrastructure.
Your third-party provider will usually manage and maintain all servers, storage and networking, unless agreed otherwise. This ensures your developers can focus on the application building and wider business goals, without spending time on the day-to-day maintenance of your IT systems.
Whether you choose to implement SaaS applications in your business or not, it's clear that Software as a Service is a key tool for business growth in today's remote workforce. And the great thing about cloud services like SaaS is that they can usually be tailored to suit the requirements of your business – so what's stopping you?
Speak to our team today to find out how you can use SaaS solutions in your business.