Remote Consultations and when to use them
Image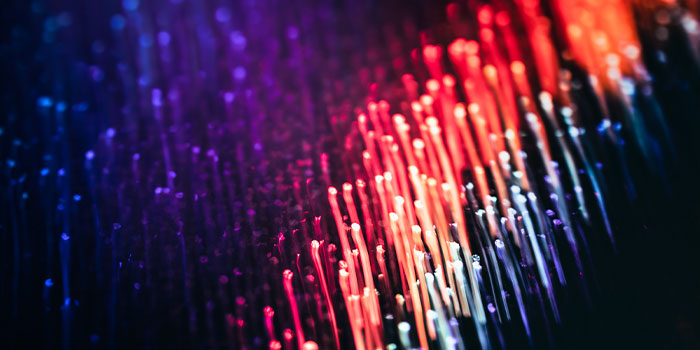 Remote consultations provide an alternative to face-to-face appointments across many scenarios in medical care.
With patient demand, social distancing, and budget strain more important than ever, healthcare providers must start to offer remote consultations as a way to be seen by a doctor, consultant, or clinician.
In this post, we dive into what remote consultations are, when you should use them, and how to go about setting up your first remote consultation.
What is a remote consultation?
A remote consultation is an online medical consultation carried out over the internet. 
By using video conferencing technology, patients can access specialist care, secondary care, or even non-emergency first responses as they would in-person.
A consultant or clinician has access to a virtual waiting room where patients join like they would in a face-to-face scenario. 
Image

Once a consultant is finished with their previous patient, the next patient is admitted to the remote consultation.
Remote consultations have seen a dramatic rise in usage since healthcare providers, like Berkshire Healthcare NHS Foundation, have started providing digital healthcare options for patients.
What is digital healthcare?
Digital healthcare is an initiative to provide more healthcare options to people who cannot access traditional healthcare methods.
Common reasons for lack of access to traditional healthcare include:
Lack of patient mobility
No access to transport
Fear of hospitals
Fear of infection
Unable to take time off from work
By offering digital healthcare, you remove the need (and therefore the fear) of attending hospitals. Whether the fear is caused by a previous incident or the worry of infection since Covid-19, digital health provides access to healthcare professionals without the need for an in-person visit.
As more appointments become digital, the more productive your day becomes and the better patient access you provide.
This frees up more time to spend more quality time working on a diagnosis, ongoing treatment, or home management plan.
What if a patient really needs (or wants) a face-to-face appointment?
While remote consultations offer patients an alternative to attending a hospital or clinic in-person, sometimes a face-to-face appointment will still be the best option.
It is important to remember that remote consultations should be offered as an alternative to face-to-face appointments - and not not the only option.
There are still many scenarios where a face-to-face appointment is more appropriate. These include:
Emergency first response consultations
Specialist treatments and procedures
Secondary referrals after a remote consultation
Routine consultations that need in-person assessments
You must also be aware of patients who will find remote consultations harder to access than face-to-face appointments. For example, some patients may not have access to a laptop, smartphone, or the internet.
Scenarios like these highlight the importance of keeping face-to-face appointments as part of your healthcare offering.
Adopters of remote consultations often find the two (remote and face-to-face) are most effective when used together.
When is it appropriate to consider remote care and remote consultations?
Consider using remote care when in-person treatment or consultations aren't 100% necessary. 
If your patient can be assessed without the need for them to travel to a hospital, clinic, or surgery, offer them the option to have a remote consultation.
For example, virtual fracture clinics have proven to save time, budget, and resources by assessing patients in recovery via video consultation. 
Like in a face-to-face scenario, you can see how flexibility and dexterity have returned following treatment.
If the patient is following a home treatment plan or is in the rest phase, there is no longer a need to disrupt this process. Remote care is the perfect alternative here.
Another example is group therapy sessions. When the next step in treatment is to gather a group together for therapy sessions, the issues of social distancing, infection control, and venue space arise.
Image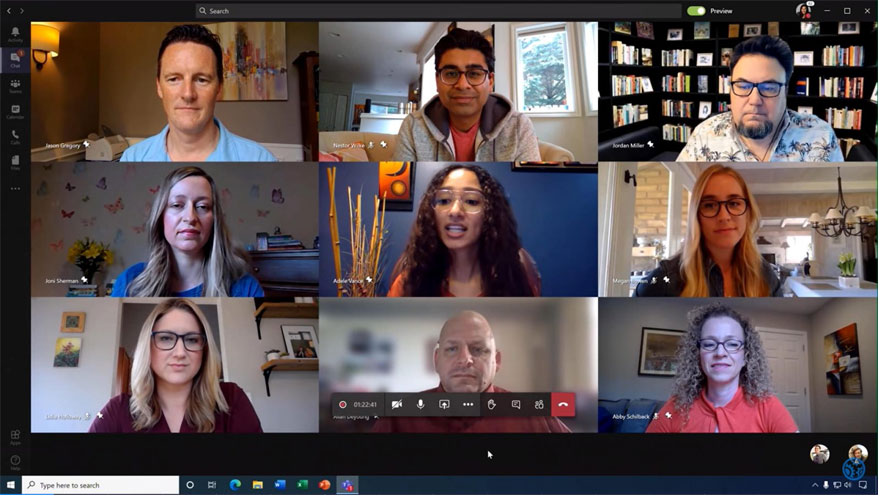 In-person drop-in sessions have also flipped to virtual drop-in sessions through the introduction of remote consultations. Rather than risking exposure to infection, patients can schedule a drop-in session at a time that suits them.
Rather than exposing your patients and staff to the risk of infection, and reducing the potential for no show appointments, you could run an online group therapy session via a remote consultation.
Management of remote consultations is simple in all these scenarios. 
Healthcare professionals have access to their calendars with pre-booked remote consultations. Patients are offered the option to book a remote consultation when they are referred by a consultant or booked in by a receptionist. 
At the time of the remote consultation, patients wait in a virtual lobby until their session begins. The session begins once the clinician or doctor admits the relevant patients to the online meeting.
What are the key differences between remote consultations and face-to-face?
Other than the obvious difference of not seeing your patient in-person, the differences in the patient experience are minimal.
In fact, patients often prefer a remote consultation to an in-person appointment. A study published in The American Journal of Managed Care concluded that remote consultations "were vastly preferred to office visits by patients for convenience and travel time."
So the key differences are generally for the better. For the patient, differences include:
Reduced wait times
Reduced risk of infection
A wider window for communication 
No need to travel to appointments
A digital option for patients to choose instead of attending in-person
For healthcare professionals, remote consultations allow you to:
Break down the barriers to physical consultations
See more patients
Remove "did not attends"
Ensure patient and doctor security
Stay compliant with GDPR
Install medical technology without the upfront costs
Types of digital healthcare
Digital healthcare examples range from simple-use setups like the Health iPhone app to complete overhaul of the doctor-patient consultation process.
For example, NHS Trusts and Care Providers faced the challenge of providing a continued service when the government introduced social distancing measures in early 2020. They needed to offer a digital alternative so patients could still receive diagnosis and treatment.
There were three major requirements the digital solution had to adhere to:
Must be a rapid deployment
Easy for patients to join
Be secure with no patient information retained
Breaking the headline requirements down further, NHS Trusts and Care Providers needed to ensure the existing Microsoft Office 365 platform was leveraged, multiple waiting rooms were possible, and that doctor's details were anonymised.
Opting for Nasstar's OneConsultation service, NHS Trusts and Care Providers implemented a secure and scalable patient portal. 
Here, they have access to a customisable virtual meeting room entry based on Skype for Business. (Skype for Business is a business-grade version of Skype with more features and security).
They can now offer multiple waiting rooms for different services and locations. Each receives a frictionless user experience so both healthcare professionals and patients can join with ease.
Remote working in secondary care boomed during the coronavirus pandemic. Healthcare providers recognised the strain on secondary care workers like group therapies and outpatient clinics.
The remedy to the strain was to implement virtual clinics and offer patients more access while reducing wait times.
Setting up a remote consultation
Like the way that online banking started, the public is now expecting a method of consuming services virtually in a post-Covid-19 world.
Setting up a remote consultation requires the right software. Remote consultation software and virtual waiting rooms can be created through various means.
The best option is to opt for a model already created. 
Using software that is already built out for use in this fashion is superior to starting from scratch and trying to adapt a video conferencing platform to the niche needs of a private insurance firm or healthcare provider.
Solutions like OneConsultation are purpose-built to serve the use case of virtual clinics and telemedicine.
When the remote consultation is complete, the clinician completes documentation as they would in a face-to-face scenario. No patient information is stored on the remote consultation.
How OneConsultation for remote consultations works
Your patient joins their remote consultation via a website. OneConsultation checks their microphone, speakers, and webcam to ensure all is working. Once confirmed, the patient waits in a virtual lobby for the doctor to arrive.
We don't store any confidential information so we maintain doctor anonymity. There is no need for patients to install apps or plugins, ensuring a simple experience.
When prompted, doctors log into their waiting room and a patient arrives for their remote consultation. When ready, the doctor joins the virtual consultation via their Microsoft Teams app.
OneConsultation extends the benefits of Microsoft Office 365 to your patients and can be offered as a full end-to-end service. You can even integrate with your existing scheduling tools and processes.
For a demo of your own remote consultation, sign up for a free trial here.