Polycom RealPresence Guide for IT Admins
Image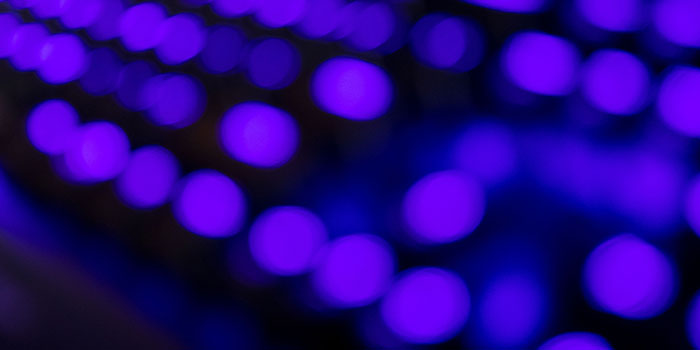 Polycom RealPresence, now known as RealPresence since Polycom merged with Plantronics, is a suite of video conferencing and collaboration tools and devices designed to increase productivity and communications in meeting rooms and video calling scenarios.
In this post, we pick apart the Polycom RealPresence solution to make it more digestible for admins, users, and guests.
Jump to:
What is Polycom RealPresence?
Polycom RealPresence overview
Polycom RealPresence use cases
Polycom RealPresence pricing
Using RealPresence with existing devices and software
What is Polycom RealPresence?
Polycom RealPresence is the series name for a collection of devices, tools, and software created by the brand, Poly. 
Poly formed in 2019, as a result of a headset manufacturer, Plantronics, buying video conferencing giant Polycom, for a fee of $2bn.
Despite renaming to Poly, the RealPresence suite is referred to as Polycom RealPresence. 
This is likely due to two reasons:
Polycom was such a larger player in the video conferencing and meeting endpoint (device) market with a steep history. Polycom was regularly recognised by industry analysts, like Gartner, as the leader in these markets.

Video endpoints created before the acquisition have the Polycom name and logo emblazoned on the front (see below).
While Poly provides a wide range of VoIP phones, headsets, and portable speakerphones, the RealPresence services a specific purpose: improvising content collaboration, utilising video conferencing solutions for mobile, desktop, or browser-based systems.
Polycom RealPresence overview
You can split the Polycom RealPresence suite into two categories: devices and software.
Let's dive into the devices first.
Polycom RealPresence devices
The device list for the Polycom RealPresence series has grown since the release of the flagship Trio conference phones.
Below, we include an introduction to each of the devices available in the Polycom RealPresence suite.
RealPresence 8300 Trio
The 8300 Trio is an IP conference phone designed for small meeting rooms. The suggested maximum number of meeting participants (per room) is five. The microphone range is noted as 12 feet.
You get a classic 12-key keypad so users from any walk of life can use the conference phone for standard calling as well as video conferences.
It is Wi-Fi enabled to allow wireless content sharing between laptop, conference unit, and meeting room display. You will need a Visual + device to enable content sharing.
Image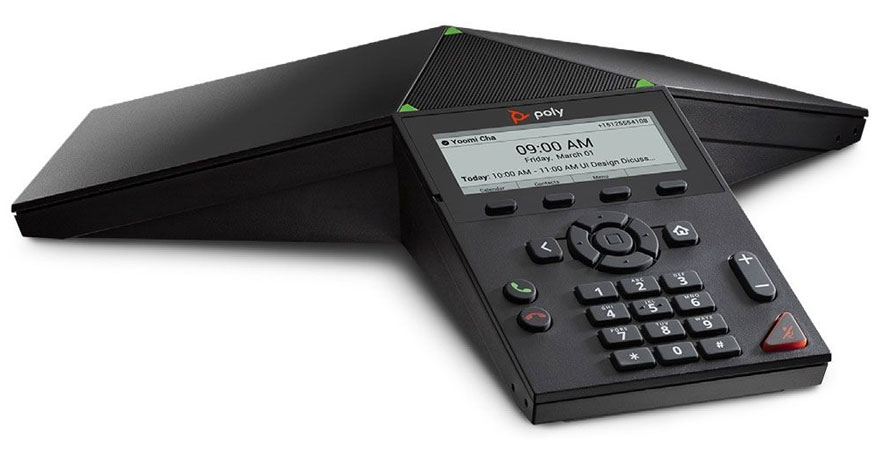 Included with the 8300 Trio is Poly's NoiseBlock technology. This technology listens for background noise like keyboard tapping and rustling of paper to block any unwanted sound transmitting over your conferencing devices.
The 8300 Trio can only be used standalone. So, there's no daisy-chaining like you may be used to in a previous conference phone setup.
REALPRESENCE 8500 TRIO
The next step up in the Trio range is the 8500 Trio. This unit is designed for rooms with up to eight meeting participants. The microphone range is suggested as 14 feet.
Both USB and Bluetooth compatible, the 8500 Trio can be used for connecting to meeting room devices as well as personal devices.
While this device is able to share content via a Visual + or Visual Pro device, it is not Wi-Fi enabled.
You can daisy chain up to three 8500 Trio devices.
Image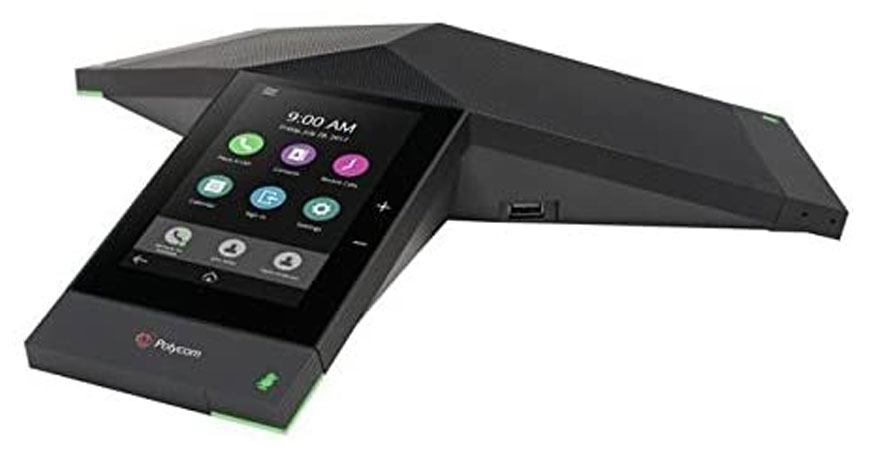 REALPRESENCE 8800 TRIO 
This IP conference phone is the flagship IP conference phone from Poly. Suitable for meeting rooms with eight or more participants, the unit features a 5-inch touch screen display and a microphone range of up to 20 feet.
Both USB and Bluetooth compatible, the 8800 Trio can be used for connecting to meeting room devices as well as personal devices.
It is Wi-Fi enabled to allow wireless content sharing between laptop, conference unit, and meeting room display. You will need a Visual + or Visual Pro to enable content sharing.
Due to the large microphone range, the Trio doesn't include Poly's patented NoiseBlock technology.
You can daisy chain up to three 8800 Trio devices.
You can buy the 8800 Trio as part of a full Polycom RealPresence Trio 8800 Collaboration Kit.
Image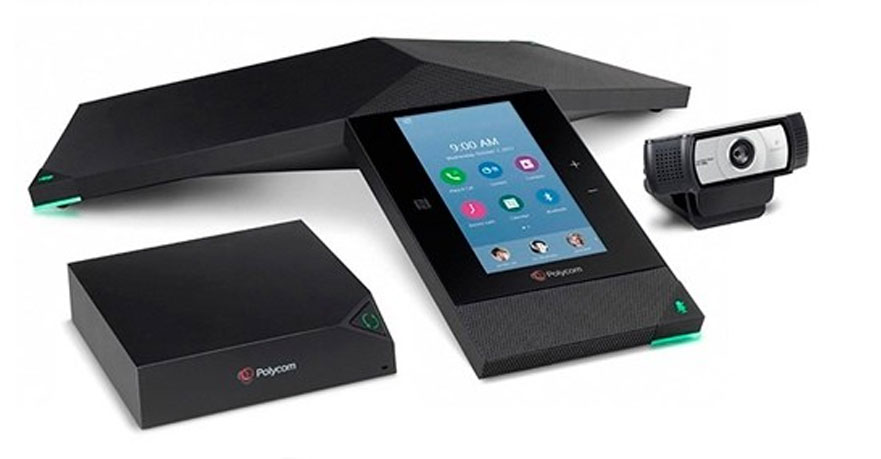 This includes:
RealPresence 8800 Trio conference phone
Logitech C930e webcam
RealPresence Trio Visual+ (for content sharing)
Both the webcam and content sharing device can also be purchased standalone.
With the entire Trio range, you have the option to add extension microphones. When you have a large meeting room environment, it may not be possible for all meeting participants to sit within an appropriate range to the built-in microphone.
TRIO C60
The Trio C60 unit is the latest addition to the RealPresence series.  Alongside improvements to sound and acoustics for large meeting rooms, the main enhancement is NoiseBlock AI.
NoiseBlock AI uses artificial intelligence to track, reduce, and remove unwanted noise from any meeting room size.
According to an evaluation conducted by Wainhouse Research, NoiseBlock includes two elements that often work in tandem:
Background Noise Reduction – a function that is enabled at all times and works to reduce constant background noise like the noise created by fans and HVAC systems. This capability has been available for many years.
Automatic Muting / Gating – a function that once enabled uses the system microphones to actively listen for human speech. If human speech is heard, it opens the system mic(s). Viewed another way, if only non-human sounds are present in a room, NoiseBlock keeps the mic(s) gated (closed).
For content sharing in video conferences, you will need either a Studio X50/X30 collaboration or G7500 camera package. 
There are two editions of the Trio C60. You can opt for the standard version or a Microsoft Teams edition.
Image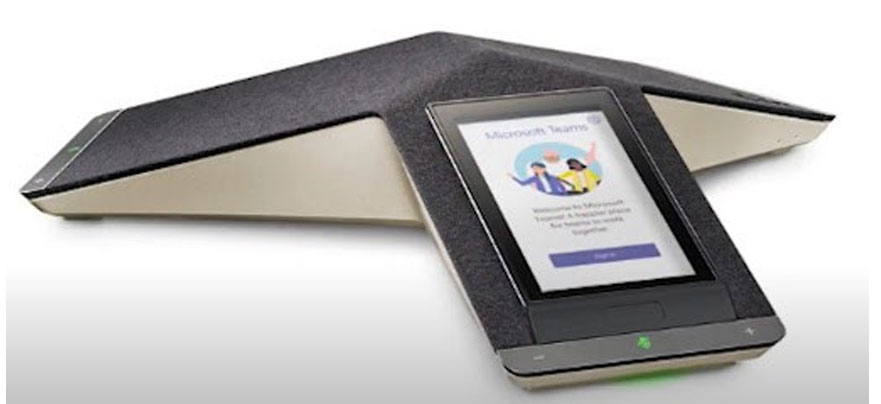 The latter includes a Microsoft Teams interface to ensure consistency between your desktop and mobile apps as well as your conferencing units.
If you're planning on using your RealPresence kit with Microsoft Teams Rooms, Poly's G Series is a kit designed to reduce clutter and cabling when you need to connect to screens and conference phones.
Image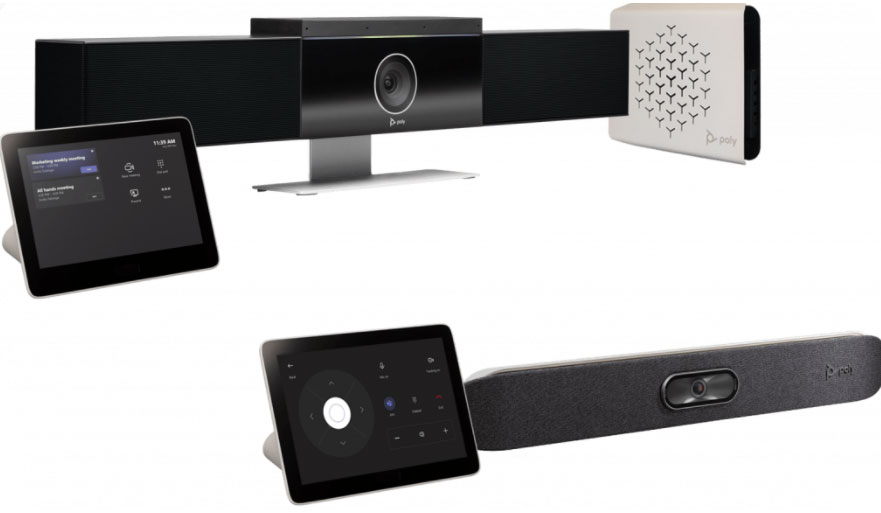 At its core, it's a Lenovo tablet controlling your meeting room. When wall-mounted or placed in the middle of the conference room, you change your meeting room from unproductive to optimised for Microsoft Teams.
By adding the G series to your Microsoft Teams Rooms, you enable:
The G series includes the G10-T, G40-T, and G80-T. The higher the model number, the larger the meeting room.
RealPresence Touch
The RealPresence Touch is a touchscreen meeting room controller. With this controller, you can manage meetings, place calls, and share content.
You can use the RealPresence Touch with Microsoft Teams, Zoom, GoToMeeting, BlueJeans, or 8×8.
Image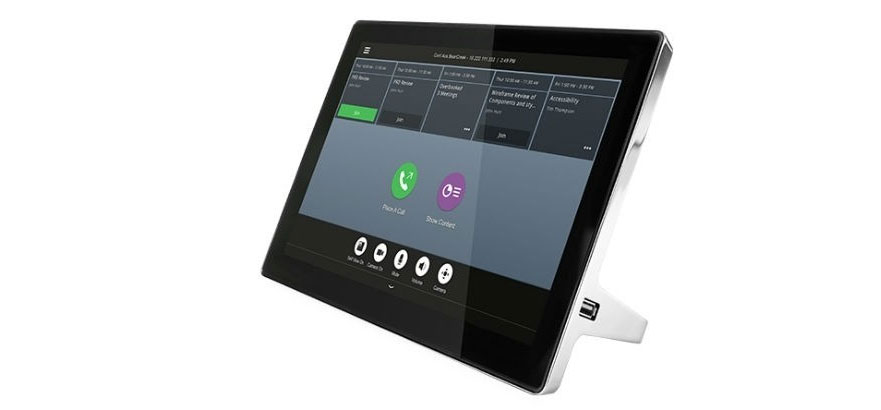 RealPresence Group series
The RealPresence series also includes the Group series. Rather than being an all-in-one video solution, the Group series badges itself as a customisable video solution with flexible camera and microphone options. 
The Group series includes the Group 310, 500, and 700 for small, medium, and large meeting rooms. 
Unlike the Trio range, these devices are not USB or compatible for video calling via a laptop. The main use case for the Group series is meeting room to meeting room, while improving the collaboration experience through immersive audio and advanced content sharing.
Image

These are all SIP, H.323, and Microsoft Teams compatible thanks to RealPresence software.
Polycom RealPresence software
RealPresence software can be split into two categories: user and admin. Let's start with the options for your users.
Polycom RealPresence desktop
Poly says the RealPresence desktop extends room-like video experiences to the mobile workforce.
It achieves this via a desktop video conferencing client much-like the in-room experience of a telepresence suite. RealPresence Desktop pulls together HD audio and video and content sharing from meeting rooms replicates on a desktop.
Image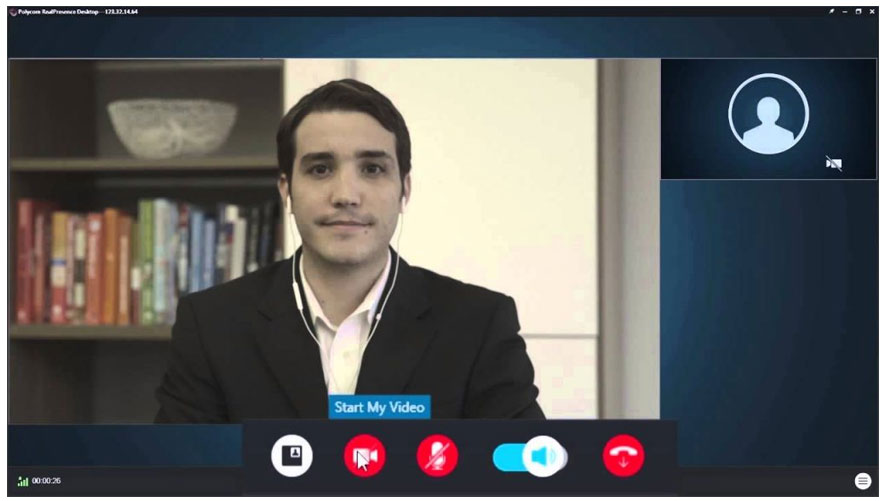 Security is covered with call encryption. So you're safe in the knowledge that your call leaves the meeting room without being compromised. 
RealPresence mobile app
The RealPresence mobile app is available for iOS via the app store and for Android via Google Play. Like the desktop app, you can extend the meeting room experience to users on mobile devices.
To download, search RealPresence in your app store and choose the Polycom RealPresence option.
On iOS, you will be presented with one option.
Image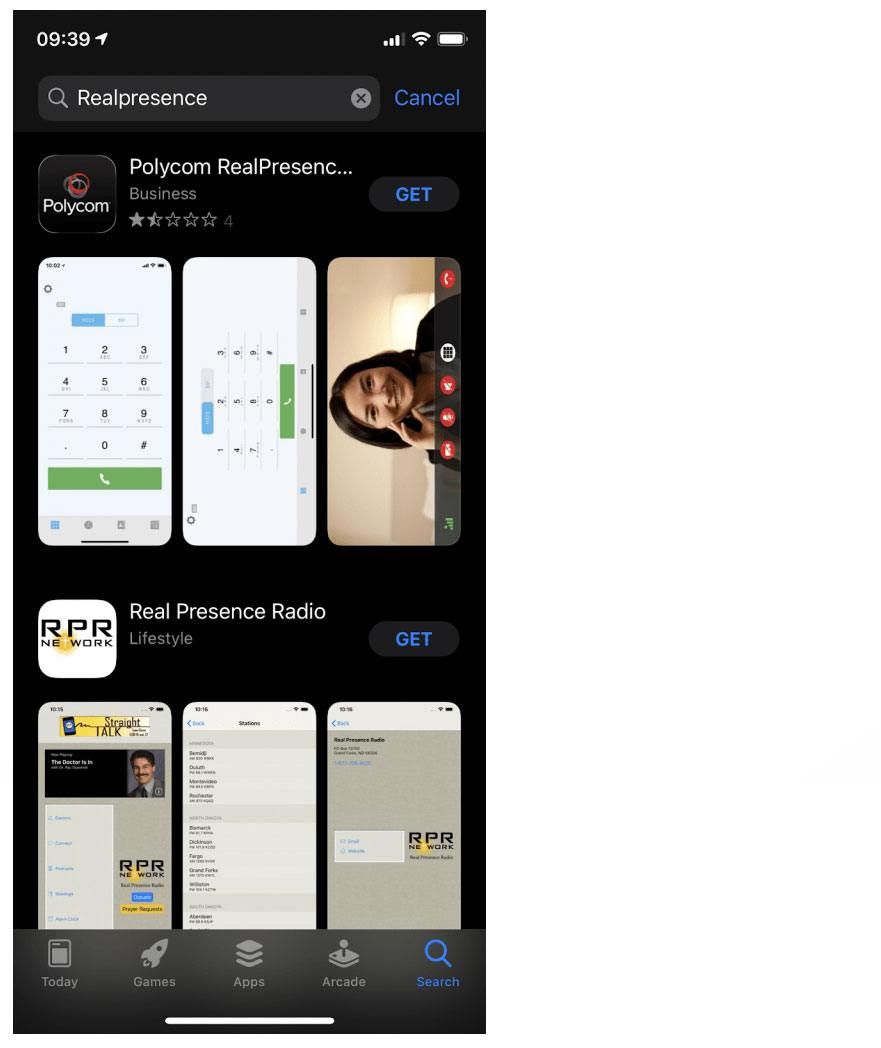 On Android, you get the choice of downloading for mobile or tablet.
Image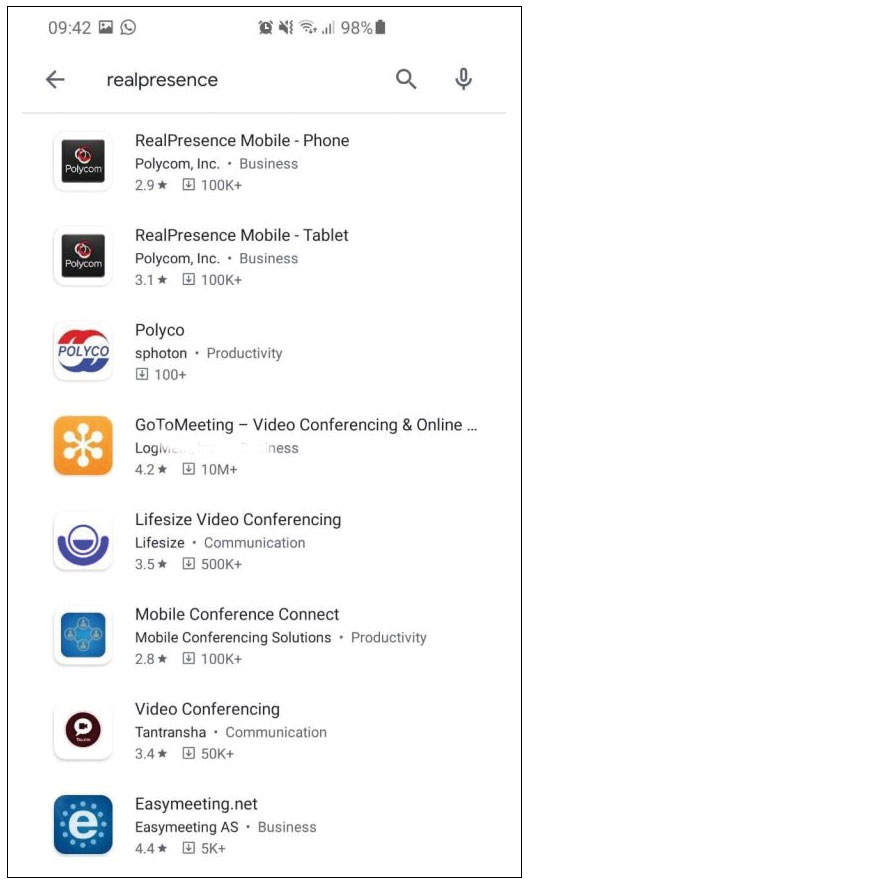 Poly even runs a mobile community for help and troubleshooting.
Next up is the administration and management suite.
RealPresence Clariti
RealPresence Clariti is a centralised management system that combines the software needed to deploy, manage, monitor, and secure users with video collaboration across any sized organization.
The Clariti system includes access to:
You can access all these on a one-by-one basis or tie them together through RealPresence Clariti.
VIDEO INTEROPERABILITY
When you need to connect video conferencing equipment to more than one application, like Microsoft Teams and Skype for Business, your service needs to be interoperable.
When capturing your business requirements, check to see what web conferencing apps are already in use. For example, home workers may be using Microsoft Teams but your office is set up for Skype for Business.
In this example, RealPresence video interoperability native Outlook scheduling, one-touch meeting join, and the ability to traverse firewall for H.323/SIP endpoints.
Native video interoperability within the solution includes:
What's not included is interoperability with other meeting room devices and web conferencing apps.
So, if you're one of the 62% of businesses who have Cisco endpoints but also uses Microsoft Teams, you'll need to consider video interoperability.
OneMeeting provides video interoperability between Microsoft video services and these video conferencing platforms:
When you deploy OneMeeting, rather than managing several video conferencing platforms, you get to manage one core solution, and users can choose from their preferred app.
OneMeeting uses Pexip's video interoperability service to connect your existing video conferencing services with new meeting room devices and software.
By connecting your video platforms together, you create one-click to join functionality for your meeting participants.
Pexip apps and APIs creates a bridge between any SIP or H323 video conferencing system and the Microsoft cloud.
Book a demo of OneMeeting here
Polycom Realpresence use cases
With the devices and software being so wide-ranging, there are many use cases for the RealPresence series.
Education 
One of the most compelling is in the education sector. The classroom environment has extended to distance learning so the need for interactive and reliable video conferencing equipment is right at the top of the list.
Higher education departments deploy Polycom Realpresence to ensure best-in-class audio, video, and collaboration functionality. 
Either in small groups or broadcast sessions (like school assemblies), Polycom RealPresence is used for unrestricted content sharing and removal of geographic limitations.
Low bandwidth
In low bandwidth settings, like remote offices and home offices, the Polycom RealPresence differentiates itself from the market by including H.264 High Profile for lower bandwidth requirements.
There's also the standard meeting room scenario. Here, you might connect low bandwidth environments to a traditional meeting room. The importance of HD video between sites cannot be overstated.
Finance, government, design, healthcare, and more
Whether you're in finance, government, design, or healthcare, the need for collaborative video calling is higher than it's ever been before. 
Even before the coronavirus, it was recognised how productive and powerful a distributed team can be. By utilising resource from all over the globe, design teams can hire better talent. Healthcare professionals can use telemedicine professionals for expert advice.
This can only be achieved using high-quality video conferencing equipment like Polycom RealPresence.
Police forces
As the working world goes more remote than ever, we've even seen video conferencing services used in police forces as an alternative to in-person interviews and town hall meetings.
At the heart of these interviews and group meetings must be a leading video conferencing solution. 
Without a simple interface, superior quality, and countless integrations, adoption of video in non-traditional office environments would be near impossible.
Out of office meetings
Polycom RealPresence mobile is also available for any workers on the move. Just because you're out of the office, it doesn't mean you can't join (or host) an HD video meeting.
Polycom RealPresence pricing
If you're looking for a single Polycom RealPresence price, it gets a little more complicated than that.
Poly doesn't sell direct to end customers. Instead, it operates a channel model. 
Depending on your bespoke needs, a Poly partner can create a pricing model designed for you.
If your business prefers to purchase equipment upfront, there is often a discount to a per month model. But, the tax relief in some instances suggests the per month model can be beneficial in the long run.
Speak to a Poly partner to discuss your exact requirements.
That said, Poly does list prices for the Tro C60 (£1,020.95) and the Trio 8300 (£600.95) on its website. These prices are correct as of October 2020.
Using Polycom RealPresence with existing devices and software
OneMeeting allows a one-touch join experience from any RealPresence device – regardless of the meeting platform.
OneMeeting integrates video conferencing systems like Lifesize, Zoom, and Cisco, to work as part of your Microsoft Teams or Skype for Business deployment. 
The consolidation of collaborative meetings onto the Microsoft platform delivers a single and consistent user experience built on Microsoft 365 collaboration services. This provides both greater functionality and higher user adoption.
By enabling your teams to join meetings from any location, device, or platform, you deliver a single, secure, and consistent meeting experience centred around Microsoft 365.
When you enable OneMeeting, your entire organisation benefits from:
What you need to get started with OneMeeting
We need the below information to provision your OneMeeting CVI account:
Your Microsoft 365 tenant ID: a unique identifier (GUID) that is different from your tenant name or domain. It's allocated to you by Microsoft and never changes. You can find your 0365 tenant ID.
IP address: of the Microsoft 365 administrator who will authorise the Microsoft Teams connector applications. This is the public IP address of the laptop or device from which the Microsoft 365 admin will perform the authorisation.
Add trusted domain: videosrv.net* must be added as a trusted domain in your Microsoft Teams environment.
(VideoSRV.net is the domain name of our Azure-hosted Pexip infrastructure which powers the OneMeeting service).
Once provisioned, we send you a unique tenant key and finalise the integration between your Microsoft 365 tenant and OneMeeting.
To get started with one-touch join meetings from Poly devices – regardless of the platform you're running, book a demo of OneMeeting here.