Microsoft Copilot: Bringing AI into the Everyday?
Image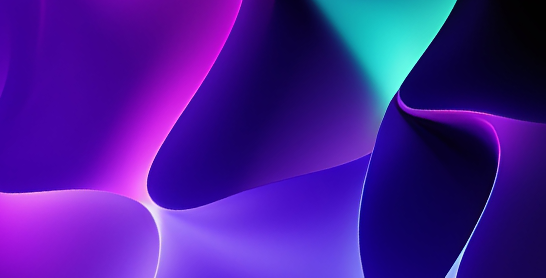 AI is THE hot topic of the moment. It's gone beyond the realms of the tech world, and into the consciousness of the general public, with ChatGPT generating headlines since its launch at the end of November 2022. Not to be outdone, Microsoft announced its own AI functionality, "Copilot" in March 2023. Dubbed 'your copilot for work', the solution promises to 'unleash creativity, unlock productivity and uplevel skills.'
What is Microsoft Copilot?
Microsoft Copilot is designed specifically for the workplace, helping you complete day-to-day tasks and 'turn your words into the most powerful productivity tool on the planet.'
Essentially it is artificial intelligence that has been integrated into the Microsoft package. Yep, that's right, your Word, PowerPoint, Outlook, Excel and even Teams are getting a revamp to help you get your jobs done quicker.
According to a survey held by Microsoft, we spend just 20% of our working day completing tasks we want to do - the real nitty-gritty parts of our job that we enjoy - whilst the other 80% is spent doing those mundane tasks like researching stats for a report, making sure your presentation is on-brand, and so on. Copilot is designed to free up more of your time so it can be better spent on meaningful tasks that create the most value.
So, let's get down to the details – what does this mean for each of the 365 apps? Well, let's start with Word. Copilot can brainstorm and generate drafts of documents that a user can edit and change based on their tone and even the length of the document. Or, if you're looking for something simpler it can create suggestions for new paragraphs within your work and offer you multiple suggestions to choose from.
If you're not a PowerPoint wiz, making changes can be a chore, but Copilot can help. You can ask the tool to change the fonts across all pages, or the background colour and it'll do it automatically for you. It can even create a presentation deck for you from a Word document, complete with speaker notes.
In Excel, the AI can scan the data inputted and generate pie charts and other visualisations, which will be super helpful when it comes to analysing that data.
If you're stuck in a traffic jam and are running late to your Teams meeting, Copilot can record the meeting and send you a summary of the parts you missed.
These are just a few of the things Copilot can help you achieve on a daily basis, decreasing the time you spend looking for that pesky graph and increasing your focus on the bigger picture.
When will AI be integrated into the workspace?
AI could be coming to a screen near you soon but bear in mind that the tech isn't perfect yet. The Corporate Vice President of Modern Work and Business Applications at Microsoft, Jared Spataro said "Sometimes Copilot will get it right. Other times it will be usefully wrong." The solution is constantly being improved upon and still has its teething problems. When using the tool, you will see a message that highlights that "content is generated by AI and might contain inaccuracies for sensitive material. Be sure to verify information." This acts as a useful reminder, to read through the suggestions carefully and make sure they are the right fit for what you're trying to achieve. If you're going to be working with Copilot in your business, it might be worth integrating some human controls in place to make sure that it is fact-checked and used appropriately.
Jack Fisher, Solutions Architect at Nasstar commented that "I think it's important to stress that AI is not there to replace you, but there to aid you…businesses will need to make sure that Copilot is rolled out successfully, having the correct adoption processes to ensure the new technology is communicated correctly so that people adopt and use it to its full potential."
It's just the beginning
Microsoft is currently in the middle of a trial roll-out of Copilot across 20 businesses. Having invested billions into OpenAI in January it's sure to be just the start of AI integration.
Google also recently launched a similar tool to augment its productivity and work applications including Gmail and Google Documents. Both companies have said that these new AI features have yet to be priced, but Copilot will be included in a Microsoft 365 package in the near future.
What do you think the future is for AI? Share your thoughts with us on our socials below.