Managed Services vs Professional Services
Image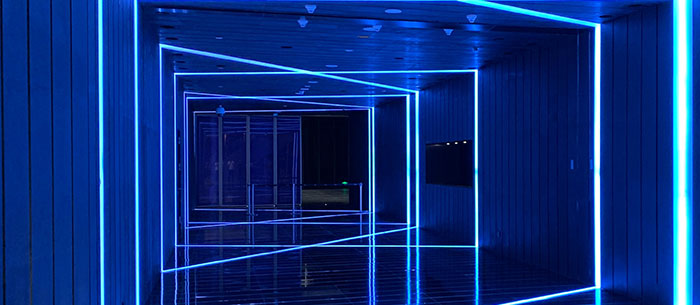 More and more businesses are making the move towards digital technology to improve their business systems and increase growth. However, many of these organisations don't have the expertise or experience in their teams to understand the solutions being offered to them, how they best support their business or the differences in terminology.
Two of the most common terms you'll come across when researching technology solutions are Managed Services and Professional Services. In this blog, we'll discuss what each service is and how they differ, so you can make an informed decision to benefit your business.
What are Managed Services?
In simple terms, Managed Services help your business with the day-to-day running, maintenance, and support of your IT systems. Managed Service Providers (MSPs) will provide you with technology that works for you at all times, ensuring you have the solutions in place to best support your goals while offering quality assurance and expert assistance whenever you need it.
Managed Services can include fully outsourced IT systems or specialist services, such as security managed services or Microsoft Teams managed services. Managed Services include a whole host of services that can be tailored to suit the needs of your business – whether you need a fully managed service package or just 24/7 support.  
MSPs can support you with the day-to-day maintenance of your IT, as well as provide you with security to protect your systems and technical expertise to ensure any issues are resolved quickly and efficiently.
Most MSPs can also help you find a managed service that is unique to your requirements, while reducing risk, maximising value, and allowing you to focus on your core business. These bespoke services ensure you get the most from your investment and help to drive best practice within your teams. 
You would usually engage a Managed Services Provider for a longer period, rather than a one-off project, to get the most value.
What are Professional Services?
In contrast to Managed Services, Professional Services usually help a business to overcome specific challenges or projects. Professional services consultants will often be engaged to support a business with a one-off piece of work, such as a Microsoft Teams integration or helping a business adapt to a new technology solution.
Professional Services can include everything from IT strategy, technical design and consultation to product deployment, Adoption and Change Management and understanding data analytics. Like Managed Services, Professional Services teams can usually be quite flexible and cater the service to the needs of your business.
A large part of Professional Services is the consultancy aspect. This service can be beneficial for businesses that need support with planning technology goals and setting out an overall strategy. Professional Services consultants will be able to assess your current technology solutions and look for major areas of improvement or specific challenges facing your teams. They will then spend time advising you on the best technology products and systems to help meet your business goals. This can be invaluable knowledge for any business embarking on a new tech project.
Choosing the right service for your business
When it comes to Managed Services vs Professional Services, you need to determine exactly what kind of support you are looking for. The main difference between the two is the scope of work and the timeframe they might be working with you for.
While Managed Services act as an extension to your IT team, or even becomes your whole IT team, Professional Services is more of a consultancy. Professional Services are engaged to help with specific challenges, offering an outside opinion on everything from your IT strategy to the technology solutions you have chosen. Managed Services, however, work with you on your technology journey to support you every step of the way with technical expertise and recommendations for best practice and the best solutions.
The service you choose will also depend on your organisation and your in-house capabilities. If you are already a tech-savvy business with a large IT team, you might just need some additional support for a one-off project. Professional Services would be best placed to help in this instance, offering an extra pair of hands and a strategic eye for data analysis to help over a short period of time.
On the other hand, if you have a small IT team, it might be more beneficial for you to partner with a Managed Service Provider who can take some of the heavy load away from your team long term. This would enable them to focus on the wider business goals while the MSP takes care of day-to-day maintenance and support.
You could also opt for both services. A technology implementation project might require some strategic help via Professional Services to address specific challenges within the business. Following a strategy project, and solution go-live, it may well be advantageous for the project to transition straight into a Managed Services engagement to take care of the solution when it is up and running.
Whichever route you choose, you must ensure you set clear goals right from the beginning to ensure you opt for the best service. At Nasstar, we can help you with both, whether you need general professional services support or technical expertise as part of a Managed Services package. Get in touch today.