Major enhancements to the AWS contact centre service
Image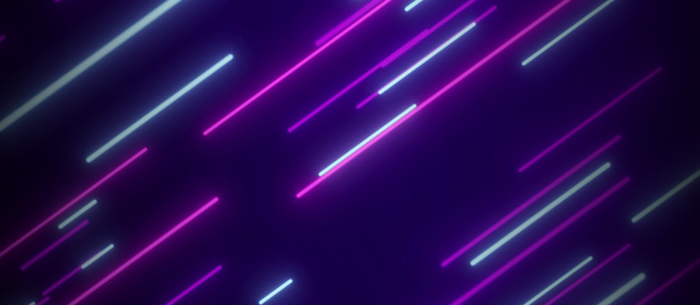 With many support staff now working from home, and organisations finding the need to react rapidly to environmental changes, the emergence of cloud contact centres has become prevalent.
During the primary re:Invent technical keynote yesterday, CEO of Amazon Web Services (AWS), Andy Jassy, announced that it is introducing new features to make it easier for call centre agents to help customers. This comes amid growing demand for cloud-based customer service centres during the coronavirus pandemic, with a series of step-change updates to their omnichannel cloud contact centre service.
Introduction
Launched in March 2017, Amazon Connect is an easy-to-use omnichannel cloud contact centre that provides superior customer service at a lower cost. Over ten years ago, Amazon's retail business needed a contact centre that would give its customers personal, dynamic, and natural experiences. They couldn't find one that met their needs, so they decided to build one. They have subsequently made this available for all businesses, and today thousands of companies ranging from ten to tens of thousands of agents use Amazon Connect to serve millions of customers daily.
Designed from the ground up to be omnichannel, Amazon Connect provides a seamless experience across voice and chat for customers and agents alike. This includes one set of tools for skills-based routing, task management, powerful real-time and historical analytics, and intuitive management tools – all with pay-as-you-go pricing. This means Amazon Connect simplifies contact centre operations, improves agent efficiency, and lowers costs.
Amazon Connect Wisdom
Currently in preview, Wisdom uses machine learning (ML) powered search and real-time recommendations to reduce the time an agent spends finding answers for customers.
This feature will be accessible from a search box embedded within the Amazon Connect application. Wisdom understands what information the agent is searching for and surfaces the results inside the application.
Wisdom comes with pre-built connectors to third-party knowledge repositories to provide the most relevant results to agents. Wisdom includes connectors for Salesforce and ServiceNow during the preview, with more to come at launch.
This feature has real potential for agents who are constantly switching between applications and using multiple search solutions to locate information at pace. A unified approach to finding information across disparate data sources can significantly improve productivity, accuracy, and ultimately customer service.
Amazon Connect Customer Profiles
Currently in preview, Customer Profiles uses ML to create profiles of customers so that agents can better understand returning customers. It brings together customer information from disparate sources without having to build integrations or wrangle data.
Customer Profiles automatically detect customer records from the applications. It matches and deduplicates them; this results in accurate and up-to-date profiles displayed to agents within their Connect application.
This feature has real potential for agents who are now able to provide empathy based on contact history placed at their fingertips, so can quickly build a stronger customer relationship and outcome.
Contact Lens Real-Time
Available today, Contact Lens Real-Time uses ML to detect customer experience issues during live calls for immediate escalation and resolution.
Contact Lens for Amazon Connect is a set of ML capabilities allowing contact centre supervisors to better understand the sentiment, trends, and compliance of customer conversations. First announced during re:Invent 2019 and available since July 2020. It allows organisations to effectively train agents, replicate successful interactions, and identify crucial company and product feedback.
The feature provides real-time insights into customer experience during the live calls, such as a customer expressing dissatisfaction. Customer experience analytics and alerts for live calls are delivered in Amazon Connect's real-time metrics dashboard. It makes it easy for supervisors to identify when to listen in on a critical call, and to provide guidance to the agent via chat, or have the agent transfer the call to them for assistance.
Contact Lens Real Time is a huge feature that has the real potential for positively impacting an organisation's culture for customer service.
Amazon Connect Tasks
Currently in preview, Connect Tasks empowers contact centre managers to prioritise, assign, and track customer service tasks across the disparate applications used by agents.
It enables the agent to follow up on cases in a customer relationship management (CRM) application, such as Salesforce or Zendesk, or by integrating with APIs for homegrown or business-specific applications. And by leveraging other features on this post could make reductions of 50% of agents time on task management alone.
This feature has real potential to maximise efficiencies and focus agents on the highest priority work of any type. Agents can also create tasks so that follow-up work is not forgotten, for example calling a customer back to provide a status update, thereby improving customer service.
Amazon Connect Voice ID
Currently in preview, Voice ID provides real-time caller authentication without disrupting the natural conversation. Voice ID uses ML to verify the identity of genuine customers by analysing a caller's unique voice characteristics.
To effectively recognise a customer, Voice ID must learn how the customer talks. This is the enrolment phase before it moves into the verification phase of comparing the sound of the customer's voice with the one enrolled earlier.
To meet with personal data protection laws, the contact centre agents need to capture the customer consent to use Voice ID.
During the enrolment phase, Voice ID listens to the call until it has captured 30 seconds of the customer's voice. Then it creates their voiceprint, which uniquely authenticates them. A voiceprint is a mathematical representation that captures unique aspects of an individual's voice, such as speech rhythm, pitch, intonation, and loudness.
When the customer calls back in, Voice ID needs just 10 seconds of their voice to authenticate them. Their voice can be captured as part of a typical interaction with the Interactive Voice Response (IVR) happening at the start of the call, or when I first start to talk with the agent. For example when answering questions, such as "what's your first and last name?" and "what are you calling about?", Voice ID uses this audio to generate my voiceprint again, comparing it with the one enrolled earlier. Voice ID then generates an authentication score depending on the confidence of the match.
Contact centre managers can use this score to create policies in Amazon Connect to let agents see a real-time result ("authenticated" or "not authenticated") in their Connect application. Agents can then decide to proceed with the call or ask for additional authentication credentials if necessary.
Voice ID is another huge feature that has the real potential to revolutionise the way customers authenticate with omnichannel cloud contact centres in the future. Gone are the days of repeating your personal details, sometimes multiple times throughout the lifetime of the call, thereby improving customer service.
Summary
This service is already helping many organisations in the UK deliver at pace, due to timely events such as Brexit and more recently, the COVID-19 pandemic - where more than 5,000 contact centres were set up on Amazon Connect during March and April.
AWS has significantly invested in the area of omnichannel cloud contact centre this year, so there is no better time to build your Amazon Connect solution.