Turn On Live Chat for Microsoft Teams With Teams Chat Assist
Image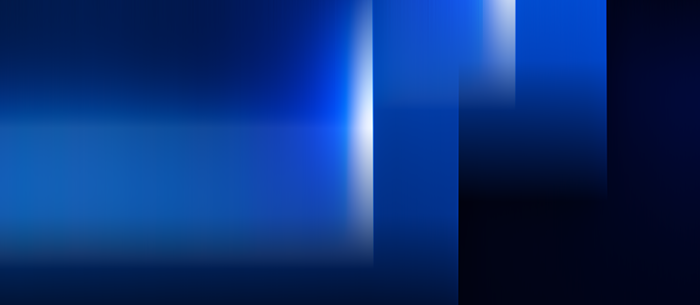 If you want to use live chat for Microsoft Teams, or perhaps you call it web chat, you can, thanks to a neat Microsoft Teams live chat bot.
Perhaps you're a contact centre user who needs to chat with back office users? Your current process is convoluted and finding the right person takes up valuable time while your customer is on hold.
You wouldn't be the only one, that's for sure.
You might also be a member of internal staff looking to diagnose a specific problem and need the help of a very specific skill set. There's no example more relatable than needing help from a doctor or nurse but not being able to track down the right person.
The good news is that there is now a way to find the right support from the right people without having to leave Microsoft Teams.
Everyone agrees that the best part of using Teams is all the functionality baked into and integrated with it. For the most part, you don't need to leave Teams to action daily tasks on other platforms. 
In 2021, Microsoft Teams call centre functionality was announced. But, it doesn't include any native features for live chat and the majority of innovation is designed for serving external customers.
Not to fear! You can build custom Microsoft Teams automations relatively easily. Or even easier, use Teams Chat Assist for all your Microsoft Teams chatbot needs.
Can you have live chat on Microsoft Teams?
Yes! When you install Teams Chat Assist, you get access to live chat functionality right within Microsoft Teams.
This means you can access your internal support and expertise when you need it, directly from Teams. There's no more switching between apps or finding clunky workarounds.
Instead you can pin the Teams Chat Assist app to your sidebar and access it as and when you need to.
If there's a group with specific expertise, you can message the group and find an available subject matter expert. Sounds more productive than trying to track down surgeons on their pagers, right?
When you receive a live chat response, you get a notification just like any other app you install in Microsoft Teams.
So, if you're using Microsoft Teams already, you can use Teams Chat Assist to:
Streamline access to internal experts

Share knowledge between

frontline

and backroom staff

Enhance user performance 

Improve customer experience and satisfaction
Common scenarios for deployment of Teams Chat Assist include:
User adoption training

IT support

HR shared service centre

Health and wellbeing teams

Temporary project support e.g. laptop refresh, new software deployment

Second line support service - dedicated specialists to help first line customer service
For example, when you supply a new user with a new headset, they may have questions if they missed a training session or watched an online tutorial. In this case, they can send a message requesting support or resources to help them use or fix their headset. 
Rather than waiting for an IT team to get time to deal with a low priority ticket, they get routed through to someone with knowledge of headsets and their problem gets resolved quickly.
For frontline workers, let's use the example of approving a large refund in a department store.
The current process is probably one of these:
Customer requests a refund and the sales assistant processes the transaction

Supervisor approval is needed on the till

Sales assistant calls through a list of numbers for supervisors on various floors

Nobody answer so the sales assistant sets about walking around the department store to find a supervisor

Your customers wait patiently (and then impatiently) while you find the relevant supervisor

Supervisor is found and the refund is completed.
With Teams Chat Assist, the process looks rather more efficient:
Customer requests refund and the sales assistant processes the transaction

Supervisor approval is needed on the till

Sales assistant messages the live chat with supervisor skills configured

One supervisor takes ownership and processes the refund.
We vote for process #2. And all it takes is setting up live chat on Microsoft Teams.
How do you live chat on Microsoft Teams?
First, you need to install the chat bot from the Teams Chat Assist page.
Once installed and configured, you can set up intelligent routing of questions to the most appropriate (and available) subject matter expert. When a query comes in, it follows the rules in place and your queries are answered efficiently.
Using the Teams native experience, everyone can stay in Teams while conducting a live chat.
You can initiate a chat by sending a message to a team or person, or you can receive new incoming chats when they are routed to you (depending on your skillset).
It's also possible to pre-configure default responses for basic questions. This enables your agents to dedicate time to more complex queries.
For supervisors and managers, you have ghost listener functionality like you may be used to in other call centre applications. 
Other call centre desirables include:
Agent sign in/sign out

Customisable quick response codes

Templated answers

Configurable opening hours

Out of hours messages
How does Teams Chat Assist work?
All you need to do is identify and appoint your subject matter experts (agents), and roll out the Teams bot to your users. 
User enquiries are then intelligently routed to all available responders, wherever they are in the world.
Teams Chat Assist gives managers real-time visibility of all conversations between their team
members and the appointed experts, enabling them to jump in to help if needed. 
This is perfect for training new team members or giving assistance if required. Managers are also alerted if questions are not answered within your predetermined period.
As you don't need to set up a third-party integration, there's also the added bonus of deploying within hours rather than weeks or months. When you're a Teams admin, turning on the app is simple and you don't need to jump through Microsoft Teams governance hoops.
And when you need to add more users? The process is just as simple. Teams Chat Assist is totally scalable for when you need to flex up or down. When you turn on Teams Chat Assist, you get access to unlimited agents per instance.
Power BI reports
Like with any support or customer service tool, reporting is crucial for making business decisions.
Power BI reporting in Teams Chat Assist shows the performance and usage of all instances of Teams Chat Assist deployed in your organisation. These reports can be used to manage the team of agents and identify common themes, based on the questions posed by users.
To start using live chat within Microsoft Teams, it really is as simple as installing Teams Chat Assist.
Image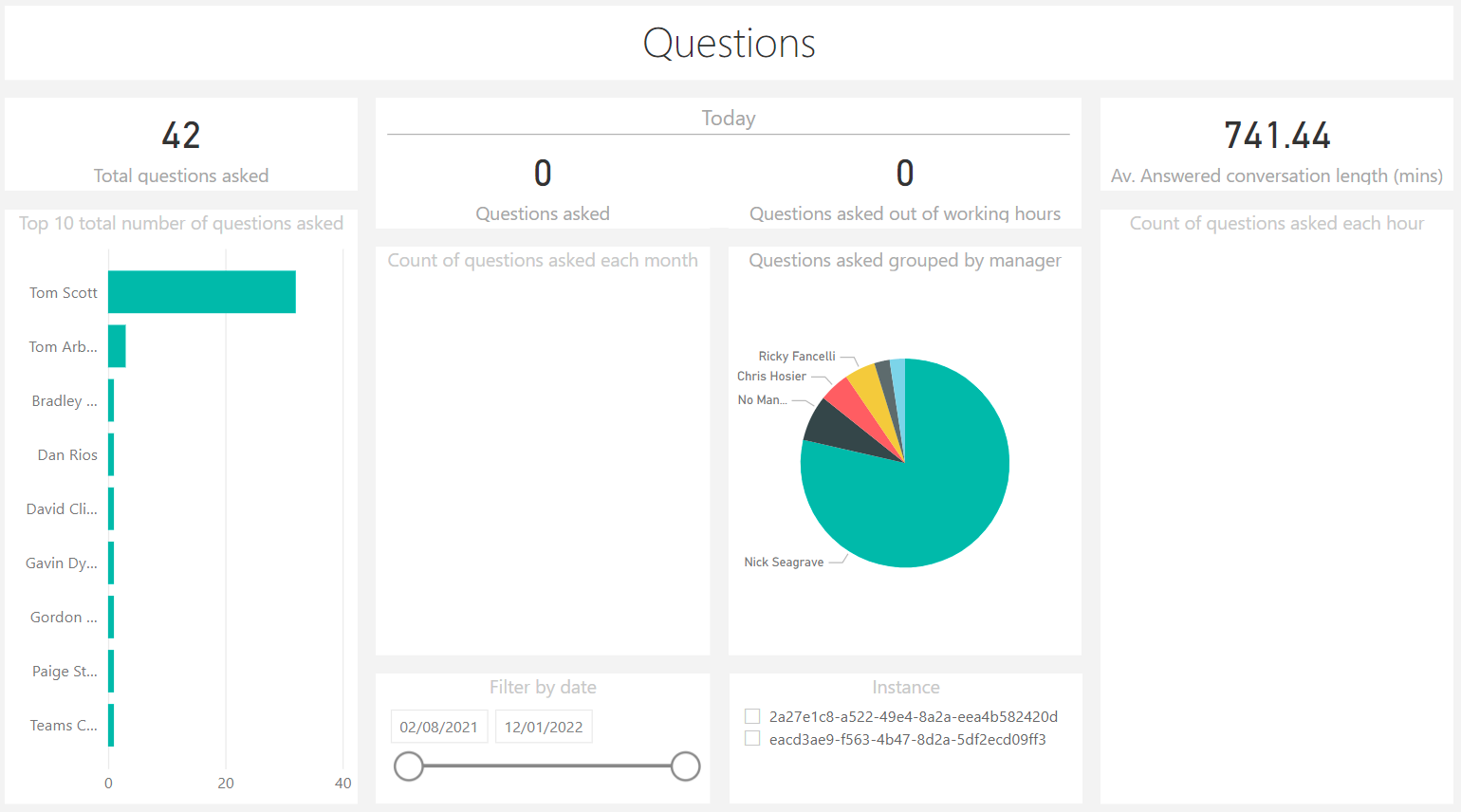 Image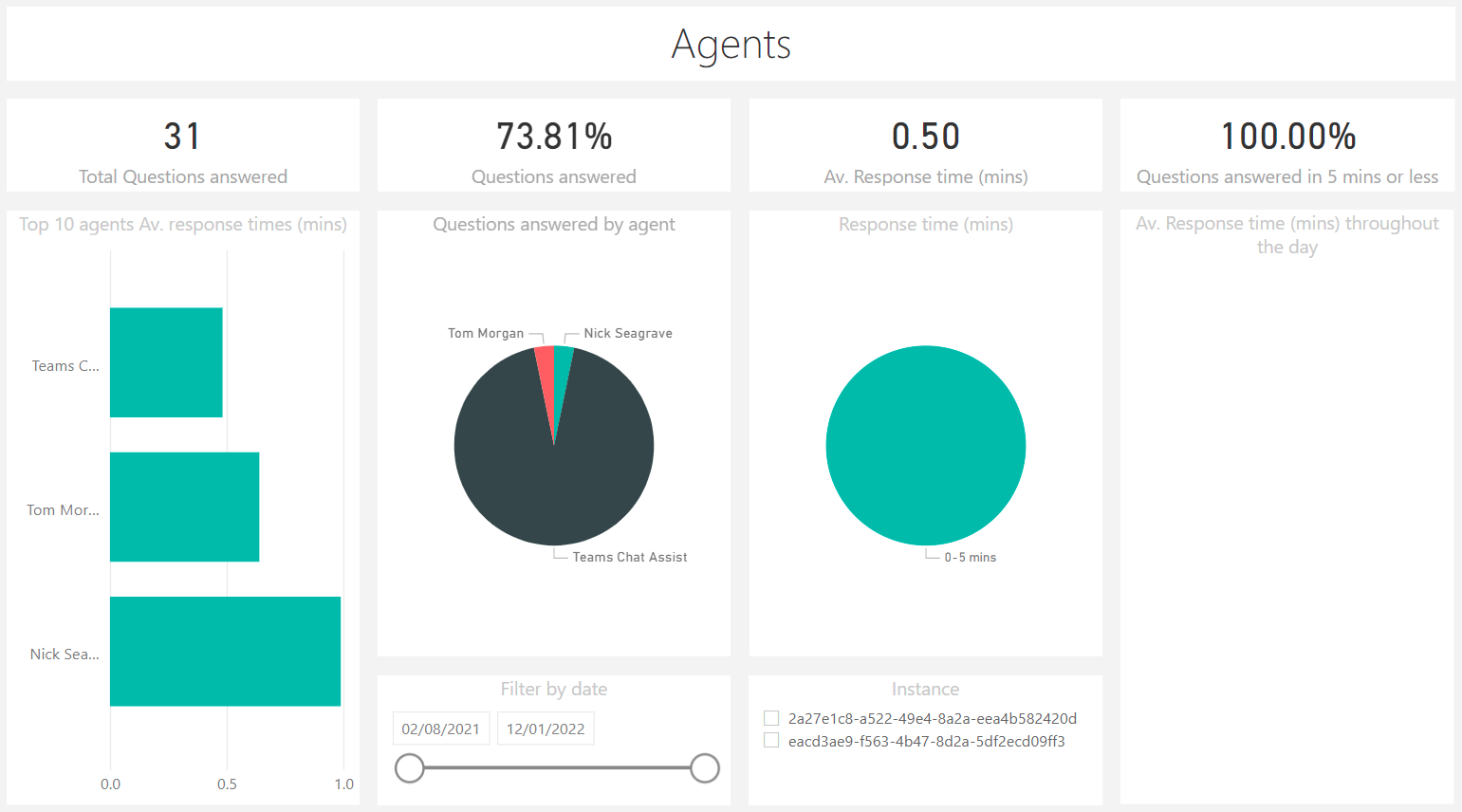 Image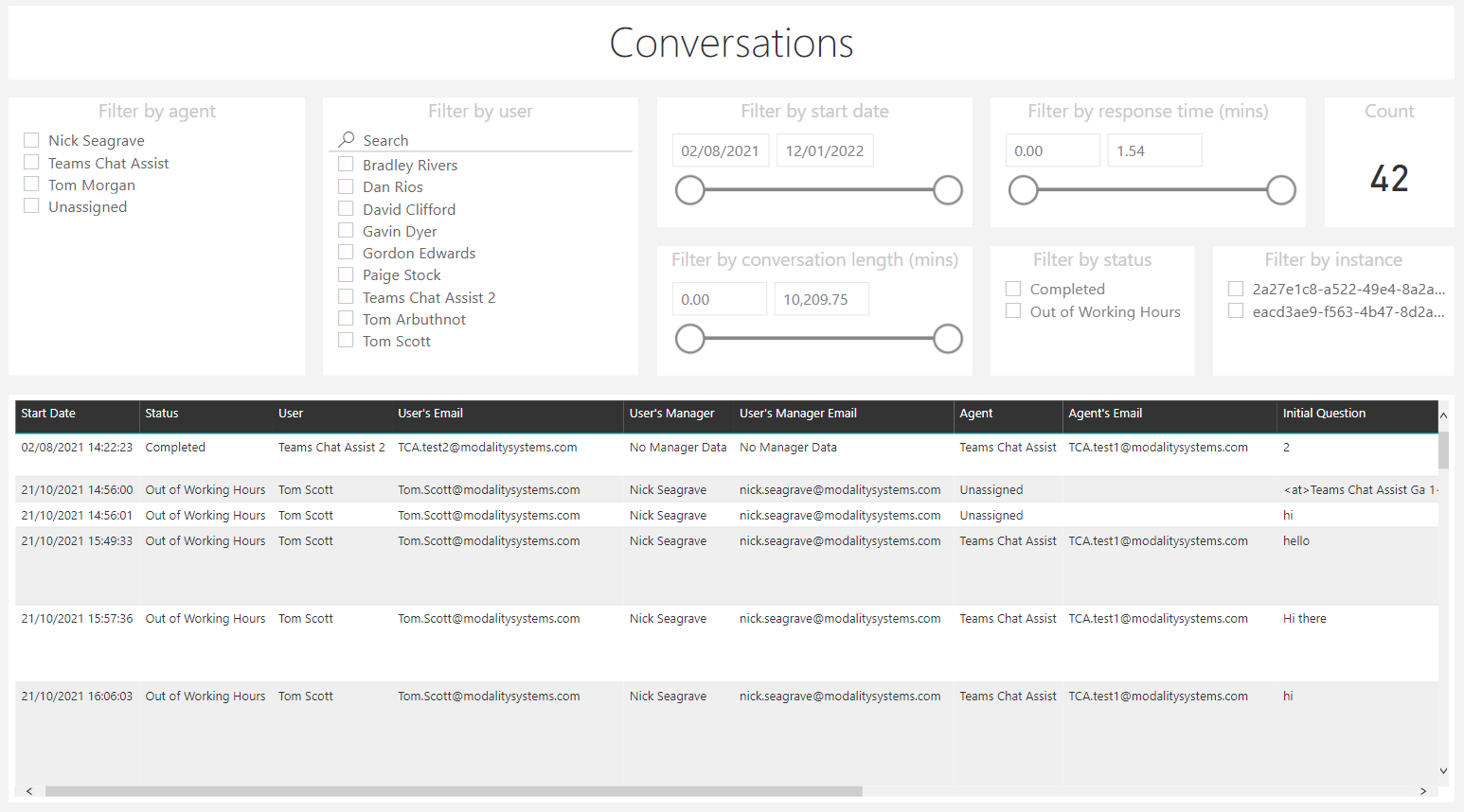 Instead of losing time tracking down subject matter experts and keeping customers waiting, use the Microsoft Teams live chat with pre-configured groups and automatic routing.