How to manage your Managed I.T. services provider
Image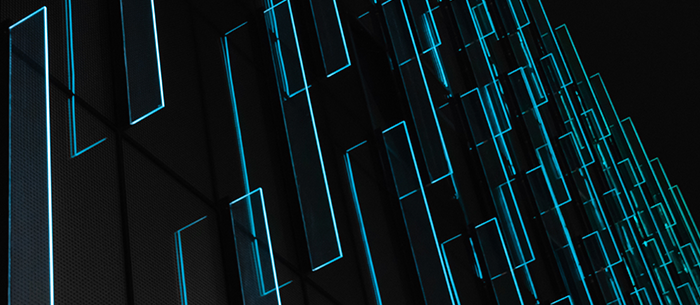 So, you've chosen the managed IT services provider who promises to take the pressure off you and your IT department. But while your new provider is managing your IT, who is managing your managed IT provider?
Some sources quote a level of dissatisfaction with outsourced services that's as high as 75%. However, the blame can't all be laid at the door of the provider. Almost as important as your choice of provider, managing that provider effectively is key to getting the service you need.
And it's not something you can leave to chance.
Successful outsourcing is dependent on partnership, and a successful partnership depends on a few ground rules for both parties involved.
Agreement not grievance
Any partnership is sure to be more productive when both parties know and agree on what's expected of them. So, the most essential rule for managing your managed IT provider is to ensure you have a written Service Level Agreement in place.
Some tasks may be second nature to your IT department, but not to your provider. And for a dedicated employee, going the extra mile to maintain a fully functioning network goes with the territory. Without defined expectations laid out in the Service Level Agreement, it's difficult for managed IT services providers to 'go the extra mile' or even know where they should focus their efforts.
At the other end of the scale, there may be tasks and responsibilities which you know your IT department isn't great at, which makes them perfect for outsourcing. So, if you are going to make managed services count, and make the most effective use of your provider, you will have to make a comprehensive and honest assessment of your department's strengths and weaknesses. You're not looking to save face or protect anyone's sensibilities. You're looking to create the most efficient and productive partnership you can.
For the same reason, it's important not to settle for an off-the-shelf Service Level Agreement. Instead, work together with your provider to create one that is tailored to your business and its requirements. That way you are more likely to get the level and scope of service you want and need.
Ideally, your provider will also follow a recognised IT service management methodology – such as the Information Technology Infrastructure Library (ITIL) framework – which will help them to deliver more efficiently on the Service Level Agreement. 
And remember, by outsourcing a proportion of your department's workload to your provider, you are enabling your staff to improve their current tasks, while freeing them up to do the things they didn't have time for before - like identifying efficiencies, instigating and implementing innovations, and driving your business forward.
It's good to talk
Even with your Service Level Agreement in place, you can't simply hand over all responsibility to your provider and walk away. Only by continually managing your managed IT provider can you expect a successful partnership that achieves the efficiency you expect.
That doesn't mean you have to supervise your provider as closely as you might manage an employee. But it does mean you have to communicate with each other, regularly and frequently. To keep this communication under control, you should designate one person from your organisation to be the liaison, with authorisation to speak, make decisions and act on behalf of the business. This will avoid any possible confusion, eliminate the danger of mixed or conflicting messages, and prevent needless duplication of effort.
As well as being good to talk, it's good to record what's been talked about. Your provider should keep a log of items discussed, requests made, and any complaints. This will avoid reliance on memory or hearsay and help to prevent disputes.
It's also good to talk in good time. If there's a failure to meet the Service Level Agreement, the provider should be notified as soon as possible, in writing.
What starts outsourced, stays outsourced
If you or your IT department spots a problem, it can be tempting to jump in and try to resolve it there and then. But if the issue is an agreed responsibility of your provider, to step in out of turn will only create more problems – and potentially more costs.
By all means, take action if your provider is letting you down. But notify them first in writing and warn them that you will charge for your time and resources.
And of course, once the problem is resolved, you'll need a serious discussion about your Service Level Agreement.
It's not (just) about the network
You are working with a managed IT services provider to manage your IT. But if you have chosen your provider properly, and you are managing them effectively, they can do so much more.
A clue to how your relationship can work harder is the language your provider uses. Do they talk technology, or do they talk business?
For your organisation, technology is a means to an end. Like efficiency, productivity and – ultimately – profitability. A provider that's a true partner will appreciate this and will be able to discuss how their services will help you to achieve successful business outcomes.
This is why it's so important to choose a provider with experience in your industry. Then you can spend less time educating them in the specifics of the sector, and more time working together to make you a more successful operator within it.
Contact us today for more information about managed IT services.