Highlights from the 2023 European Collaboration Summit (ECS)
Image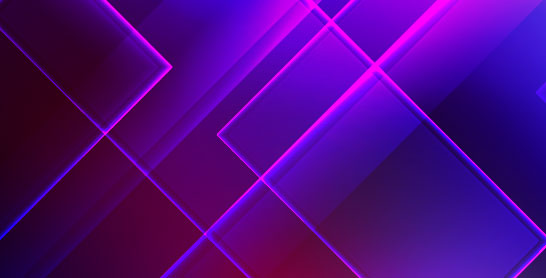 The European Collaboration Summit (ECS) is the must-attend event for professionals seeking the latest trends and advancements in Microsoft's collaboration and productivity tools. Held in Dusseldorf this year, Solutions Architect Jack Fisher, Microsoft Alliance Business Development Manager Jess Batty and Pre-Sales Consultant Om Lakhanpal from Team Nasstar flew over to get involved. Here's what they learned…
Day 1
The first day kicked off with a surge of excitement as registration started bright and early at 7:30 am ready for a jam-packed day. From 9 am to 6 pm, we immersed ourselves in sessions, technical sessions, and plenty of coffee breaks.
One session that caught our attention was "Power Platform for Power Users and Citizen Developers," presented by the dynamic Microsoft MVP duo of Serge Luca (aka Doctor Flow) and Rebekka Aalbers. They delved into the power platform's core components, such as Dataverse, PowerApps, Power Pages, AI, Power Automate, and Power Virtual Agents. With live examples and demos, they showcased the solution's potential and the magic of building low-code solutions.
The highlight was the discussion on AI, where they wowed us with a demo of a Virtual Agent. By using a flow, developers could create a scenario for a digital agent to answer user queries intelligently. Witnessing this automation in action got us fired up about the possibilities of streamlining repetitive processes in enterprise businesses. It was an inspiring session that set the tone for the rest of the event.
Day 2
Our second day demanded another early start for the opening keynote. The energy was contagious, with a lively band welcoming guests and Microsoft employees sharing glimpses of cutting-edge technology. The very topical Copilot made numerous appearances, adding to the excitement.
Next up was a keynote by Stephen Siciliano, the VP of Microsoft's Power Automate. He captivated the audience with insights into workflow automation, robotic process automation, and digital process automation. Stephen's real-world examples of companies already implementing these strategies left us deep in thought.
Next, Viva Insights' Product Lead, Wim Coorevits, took the stage. He shared valuable tips on boosting productivity with Viva Insights, including techniques to free up time from unproductive meetings. One particularly helpful suggestion involved leveraging Viva Insights to ensure that our calendar's colour-coded categories aligned with our priorities. Time for us to start creating some new categories in our own calendars!
While it's impossible to cover all the incredible sessions, we have to mention the talk on establishing a Centre of Excellence (CoE) for the Power Platform using the CoE Starter Kit from Microsoft's Senior Technical Specialist, Christina Wheeler. If you haven't had the pleasure of hearing Christina speak, we highly recommend it. She blends expertise, humour, and captivating storytelling. Her session provided live demos and real-world examples, guiding us on how to take control of our citizen developer environment, create test and dev spaces, and gain insights into our tenants. It was the perfect closing session, leaving us amazed, even as exhaustion started to set in.
Day 3
The final day brought a flurry of sessions, and the conference centre was pulsing thanks to some exciting announcements from Microsoft Build 2023 in the US.
One standout session was the Teams Calling Preview, which zoomed in on Microsoft Teams Voice. Presented by Miroslav Dvorak, a Microsoft Product Manager, the session aimed to gather user feedback on pain points, challenges, and future requirements for Teams Voice. With over 450 new features highlighted, it was evident that Microsoft was rapidly advancing the platform. The session provided valuable insights into the roadmap for future features of Teams Voice.
Another captivating session on Day 3 was titled "Adoption Project Failed. Give it a second chance! Re-adopt," led by Microsoft MVP, Edyta Gorzon. Packed into one of the smaller rooms, the session explored what to do when a project hasn't been adopted as expected. Edyta addressed scenarios where users complain about the tools, exhibit poor attitudes towards Microsoft 365, and feel discouraged or lost. She delved into adoption and change management best practices to revitalise technology adoption. Key takeaways included correctly implementing the awareness, desire, knowledge, ability, and reinforcement (ADKAR) model, ensuring appropriate executive sponsorship, and allocating sufficient time for the re-adoption plan.
The day continued with another standout session, "Real-World Viva Topics - Benefits, Mistakes and Learnings," presented by another Microsoft MVP, Chris O'Brien. The room was packed, and Chris shared real-world experiences of how he and his company, Content+Cloud, are leveraging Viva Topics. It was particularly fascinating to see how Viva Topics facilitated onboarding for new employees, demonstrating its potential impact within teams and across organisations. Chris also highlighted the staggering number of documents added to Microsoft 365 each day - over 2 BILLION! Emphasising the importance of categorisation and organising documents to ensure easy accessibility.
Attendees were intrigued by discussions on the integration of Copilot with Viva Topics in the coming months, hinting at an exciting future for the platform.
Summary
Our first trip to the European Collaboration Summit was an incredible experience, and we're already looking forward to future editions. The conference featured exceptional speakers and provided invaluable insights. Here are a few more key points to highlight:
Microsoft Copilot is poised to integrate with various Microsoft offerings, so ensure your teams are ready to embrace and utilise it effectively.
Microsoft Loop is undergoing a significant revamp, promising exciting new features. Keep an eye out for updates.
Women in Teams is a fantastic community for women in tech, offering great sessions and networking opportunities during the summit.
Don't miss out on these types of events as they offer tremendous value and opportunities for learning and growth.