Cloud technology and the public sector: How to overcome the challenges being faced
Image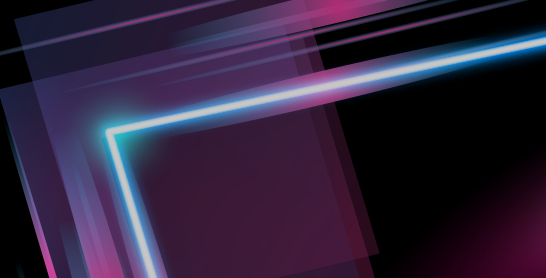 Navigating cloud technology can be a minefield, especially in the public sector where procurement, budgets and legacy systems can offer up a multitude of challenges.
Nasstar Director of Public Cloud, Steve Sell is here to help. In this blog, he follows up from his panel appearance at Cloud Expo Europe, and answers the key questions when it comes to cloud in the public sector.
The public sector faces many challenges when selecting which cloud to use, and more importantly how to effectively plan and cost public cloud architectures to replace on-prem solutions. What are the common mistakes made when making these decisions and what advice can you provide to help organisations navigate them?
A common mistake I see is where organisations approach public cloud with the same architectural principles as 'On-Prem' and in effect re-create what they already have in the cloud, thus not changing the outcome. When adopting cloud technology, organisations need to understand the key concepts such as right-sizing the architecture, understanding pricing discount plans and cost optimisation controls over and above list prices.  
Acknowledging that your organisation may not have this level of in-house knowledge and skill is a great first step. This allows a business to either invest and develop the skills and expertise over a longer period and/or understand the need to have a trusted cloud consultancy partner to master this phase of cloud adoption planning.
The best approach is always to work back from the desired business outcome and objectives. Understanding both the here and now, but more importantly, the roadmap will help shape the correct choice of public cloud, multi-cloud or hybrid cloud solutions to deliver the associated benefits.
Cloud adoption is an ongoing and ever-evolving journey and each customer will have differing requirements, timescales, budgets and skillsets. Therefore the most critical part of this journey is in the planning. Sometimes a simple lift and shift into public cloud will meet the immediate objectives and a further phase 2 will be required to start modernising and unlocking additional public cloud benefits. In other cases, it makes sense to utilise cloud-native services to deliver maximum speed, efficiency, resilience and ROI for the business as part of the initial cloud adoption journey. 
2. Unlocking public cloud benefits 
Organisations have not always found it easy to unlock the benefits of public cloud following early adoption phases. What advice can you give to these organisations who not only need to migrate to the cloud to mitigate risks of ageing infrastructure but also want to unlock the full benefits of public cloud for a longer-term sustainable service?
The planning phase of any public cloud adoption acts as the foundation for everything you build going forward. Incorrect architectural decisions, especially around security and other controls, in the early phases will restrict the benefits available to the business and fail to unlock the full potential of public cloud services. 
The public cloud is built around frameworks and best practices traversing security, scalability, resilience, performance, cost optimisation and sustainability. Cloud adoption is a journey of continuous opportunity as opposed to a single one-time transition. The greater the investment in new technology such as serverless architectures, the greater the opportunity to reduce costs and CO2 footprints whilst increasing performance and resilience. 
Working with an innovation partner and/or having an expert cloud-trusted advisor is critical for success. The world has evolved, and we are now continuously asking 'what's next?', and organisations need partners who operate in this highly forward-thinking way to design, build and deliver cloud solutions that act as an ongoing enabler for the business.  
3. Benefits of working with an MSP (Managed Service Providers) partner
Public cloud is a continuously evolving picture with AWS always investing in new functionality. How does working with an approved MSP partner allow organisations to benefit from this opportunity?
Cloud adoption is just the start of a journey. Mission-critical services then need to be managed, optimised and evolved in line with the changing demands of the business. Therefore, the Managed Service lifecycle is now more important than ever as the service will continue to evolve. 
Accredited MSP partners are approved and audited by AWS and represent a trusted partner that can help organisations continuously evolve in line with industry best practices. MSP partners will typically have economies of scale, specialist expertise and partner benefits that are not independently achievable by organisations. MSP partners also excel in delivering cloud solutions with support and in-life features in mind, helping to unlock the benefits of Automation, Orchestration and DevOps CI/CD (Continuous Innovation/Continuous Delivery), which in turn ensures that your cloud solution can be optimised and setup to deliver continuous value and opportunity to your business.
The world of legacy, reactive platform support services has been superseded by new forward-looking 'next-generation managed services' where organisations can expect opportunity as a core feature. The public sector needs to ensure they are being served in parallel with this new normal and reaping the associated benefits to remain competitive.
4. Sustainability
Public sector organisations face an ongoing challenge to deliver quality, cost-effective services, plus increase focus on reducing their carbon footprints. How does public cloud services allow organisations to drive towards a sustainable future?
As part of the continuous cloud adoption journey, public cloud is seeing a significant shift towards the adoption of Function as a Service (FaaS) and serverless technology, whilst also continuously releasing improved compute power which can deliver significant gains in carbon reduction. 
Recent releases such as AWS Graviton processors along with the continuous investment by AWS within the serverless stacks means that organisations can target cloud-native event-driven architectures with true 'pay-as-you-consume' compute power. 
The power of this cloud-native scalability drives real value into the business whilst also protecting against unforeseen situations. The COVID-19 pandemic has acted as an accelerator of serverless technologies and innovative organisations are using these latest features to drive a competitive edge and deliver citizen services more efficiently.
It's critical that we challenge our own thinking as an ongoing feature; do we need to use the same systems and technology choices as yesterday? Do I need to be locked into long-term license deals? Am I paying for systems and compute power when the systems are not in use? Have I architected the solutions correctly to deliver value to the business? Is there a better way? 
This final question is the most important. With new features and services constantly being released whilst the architectural principals remain the same, the building blocks of how we deliver the desired outcomes are ever-evolving to deliver value.
5. Data is the new currency
All organisations run-off business data and the majority will have a data challenge due to multiple data sources, systems and integrations. With increased regulations around data protection and GDPR, how can organisations unlock data at the heart of their business to empower decision-making for a digital future?
Another significant trend within public cloud is the increased focus on Big Data. Data lakes and data warehouses can be used to ingest data from multiple sources to create a single source of truth. This in turn allows organisations to manage the data in line with secure by design principles and allows for an improved posture around Identity and Access Management. 
The ability to deliver 'continuous compliance' to regulatory controls is now a common business need and a core data solution, acting as the foundation for meeting this goal. 
Data platforms harness data into usable and managed information sources through Data Analytics, Machine Learning and AI services to allow organisations to start unlocking and using this information to drive key decision-making. These improved insights allow organisations to improve decision-making around core topics such as customer/citizen behaviour, product performance, business process efficiency, innovation, supply chains, procurement, workforce productivity and much more.
At Nasstar we see the data at the heart of the business as the secret source to a successful digital future and have helped many customers on this journey.
6. Tenders and frameworks
As someone on the response side for public sector tenders, what trends do you see in the way the public sector procures cloud services, and what advice would you offer to organisations to ensure they achieve their desired outcomes?
It is common to see tenders asking for something that is 80% pre-mandated, however, you can see from some of the desired outcomes that alternative options could be explored to deliver greater value to the customer. Again, it's important to ask; 'is there a better way? 
A tender focussed on business outcomes will typically drive better value than tender asking for a pre-mandated solution which has often been scoped with a legacy mindset and understanding.
Tenders are often narrow in scope which in turn narrows public sector organisations from exploring the art of the possible. I would suggest that tenders focus on the business outcomes and future needs of the business and are more open to welcoming thought leadership and alternative approaches to be explored in the initial phases of discovery and qualification. An increased focus on discovery phases and business case creation would be a powerful option for organisations to ensure they start off on the right track in delivering a sustainable, digital future.
Additionally, the inclusion of Environmental, Social and Governance practices (ESG) criteria is becoming more pronounced and cloud solutions can help underpin some of these goals for public sector organisations.
Summary
With renewed focus and ambition to adopt XaaS (Anything as a Service) cloud solutions, we are on the starting line of an exciting public sector revolution. The opportunity to help public sector organisations drive continuous value, whilst reducing carbon footprints and delivering improved citizen experience benefits is exciting. I predict a bright and more sustainable future for the public sector.