Cloud Managed Services with a Difference
Image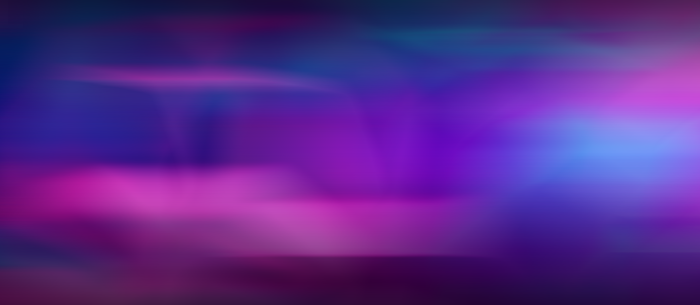 Nasstar is a cloud solutions specialist and manages cloud solutions so that you can concentrate on your core business. We have over ten years of experience deploying transformative AWS workloads. Needless to say, managing customer workloads is highly important to us. This ethos has been proven year after year by managing some highly visible nationwide scale workloads in the cloud that would have otherwise become headline news and tarnished the corporate brand if they suffered any unplanned downtime or performance issues.
Nasstar's next-generation Managed Services practice provides a uniquely flexible approach to the management of cloud services ensuring your cloud is well-architected, actively monitored, secure by design and managed to the highest standards ensuring availability, security and performance for your enterprise applications. 
So how exactly does Nasstar's next-generation cloud managed service achieve this? Nasstar's very own cloud expert, AWS Ambassador and AWS Technical Practice Lead, Jason Oliver explains.
AWS Managed Service Provider (MSP) Program 
The AWS Managed Service Provider (MSP) program has been designed to validate partners with a proven track record of delivery and experience. 
The program is one of AWS's most difficult competencies to obtain and as one of the first UK AWS partners to obtain this competency we have maintained this standard for over seven consecutive years, with 95% of the practice certified in AWS, many with the highest Professional and Specialty status. 
The Nasstar Managed Service Difference 
Based on ITIL best practices, certified to ISO2000 and underpinned by our MSP, our Next-Generation Cloud Managed Service is available 24/7/365 via our Global Service Centre. We provide a Service Management interface, pro-active monitoring and remediation, bespoke performance dashboards, SLA reporting and ongoing optimisation, as standard. This complete offering utilises AWS machine learning and anomaly detection to adapt to the individual needs of our customers. 
Here are some of the key ways we ensure excellent service management delivery: 
Next-Generation Monitoring 
To replace third-party monitoring tools and reduce licensing costs for our customers, we have used AWS-native services to develop and build a next-generation monitoring solution called 'NexMon'. By reducing the complexity of having a variety of solutions, this process allows Nasstar to present a 'single source of truth' in the form of bespoke dashboards surfaced to our customers.  
Bespoke Performance Dashboards  
Through AWS machine learning and anomaly detection, NexMon allows us to adapt to seasonal events and unexpected shifts in demand for the service, triggering 24/7 alerts to our support teams when a review or remedial action is required, ensuring our services remain stable and highly available. 
We go into more detail about this on our blog here.  
AWS Well-Architected Reviews 
As part of ongoing service management, we carry out regular AWS Well-Architected reviews to ensure a workload is optimised over its lifecycle while incorporating AWS security services and best practices to bolster workload security. 
Serverless-First & Patch Management  
Where possible, all our solutions are designed so that they do not require patching. We leverage serverless and Platform as a Service (PaaS) services where the cloud vendor is responsible for patching. Alternatively, immutable instances can be re-provisioned with the latest Amazon Machine Image (AMI).  
However, where needed, the team performs operating system, application, and dependency patching to meet business requirements. And when manual intervention must be used for legacy architecture, we implement AWS Systems Manager Patch Manager tooling to automate this. 
Cost-Optimisation 
We provide regular cost and usage reports to each customer using anomaly detection. Anomaly detection leverages advanced AWS-native machine learning technologies to identify unexpected or anomalous spending. 
A dedicated service manager works closely with each customer to identify and prioritise areas where optimisation is required.  
Best Practice 
Utilising the AWS Well-Architected Framework, we build secure, high-performing, resilient, and efficient infrastructure, every time. This framework provides a consistent approach for AWS customers and AWS Partner Network (APN) Partners to evaluate architectures and implement designs that will scale over time. 
In addition, we consistently monitor our performance with service improvement fully embedded into our culture and ways of working, ensuring we evolve and provide a high-quality service that achieves a high Net Promoter Score (NPS). 
Education 
In addition to the continual training and certification that aligns our knowledge to the latest platform developments, the practice attends AWS Game days to test our skills and solve problems in a gamified, risk-free environment to simulate real-world scenarios. 
DevOps 
Best practice drives us to implement cloud-native security services by default in every account we work on and have developed our own 'account fundamentals' to support this. 
We utilise popular tooling such as AWS CloudFormation & HashiCorp Terraform for Infrastructure as Code (IaC) and we use continuous integration/continuous deployment (CI/CD) pipelines to deliver work faster while reducing risk. 
Cloud Centre of Excellence 
Our Cloud Centre of Excellence (CCoE) function builds accompanying collateral and standard code offerings. This ensures standard solutions can be delivered consistently at a high scale, with little overhead or modification through reference architectures, repeatable and re-usable solutions, and adoption of industry best practices. 
Secure by Design 
We have a deep understanding of security and its importance. As such, it is always job number one for our teams. We have developed and maintained 'secure by design' processes and procedures which underpin everything we do. This ensures our customers receive high performant, consistent security across every project.  
Sustainability 
Championing environmental best practices, Nasstar's cloud services follow 'sustainability by design' to ensure the latest services, tooling, and best practices are employed to reduce both our own and our customers' carbon footprint. Read more about our commitment to sustainability here. 
Embrace the power of Cloud 
If you're keen to start your cloud journey or propel your current cloud strategy into the next phase, book a meeting with one of our consultants to discuss your requirements now.