How To Set Up A Call Centre To Work From Home
Image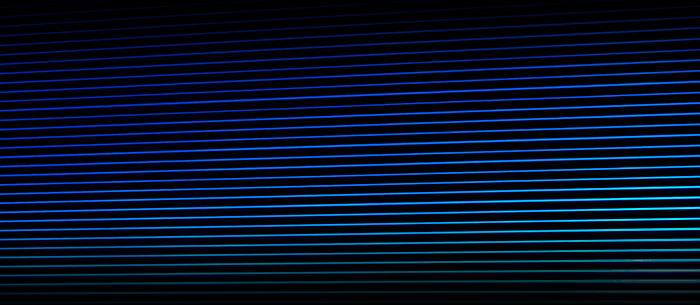 Setting up a call centre to work from home is no easy task. 
Just think about the things you're missing from a traditional call centre environment:
The hustle and bustle

The camaraderie

Tapping someone on the shoulder for help

Seeing who is available

Competition and leaderboards
You get the idea.
The immediate doubt in your mind and your agents' minds isn't misplaced. But there are certain practices and tools you can put in place to make transitioning to a work from home call centre as easy as possible.
Can you operate a call centre from home?
Yes, it is now possible to do call centre work from home. Thanks to innovations in cloud technology, we no longer rely on clunky tech like VPNs or desk phones. With cloud-based software and communication tools, you simply need a computer and headset to get started. 
Cloud call centre software comes with everything you need in one place — from inbound call management tools to call analytics and reporting. With these capabilities, employees working from home can make and receive calls, update customer information, and effectively manage inbound and outbound calls.
What do you need to work from home for a call centre?
While cloud-based software comes packed with necessary features, a few technical requirements are needed to support your remote call centre setup.
These are the prerequisites you need for a functioning work from home call centre: 
1. Laptop or PC setup
Provide agents and employees with laptops or computers with built-in webcams and security. They can use this setup to work (update their CRM or project management system) and also communicate with customers using web dialers or VoIP phones. Create a technology policy to educate employees on the best way to care for their devices, thereby keeping company information and data secure.
2. Stable broadband
To support your call volume and ensure call quality does not take a hit, you will need a stable and reliable broadband connection. VoIP calling does not demand much. But using other applications simultaneously can affect call quality, especially if you don't have enough bandwidth needed for VoIP. 
Work with your internet provider and software provider to determine the right bandwidth requirements for your setup.
3. Call centre or contact centre software
You will need reliable call centre software to work from home. Cloud-based call centre software lets you: 
Manage incoming calls

Make calls through a web-supported dialer

Route calls effectively

Track performance with analytics and reports

Offer AI-powered self-service options

Enhance employee productivity

And increase operational efficiency.
This is why it is crucial to identify the right software provider who can support your communication needs and your budget.
4. Headsets
While there is a tendency to buy inexpensive headsets or ask agents to use their own, you may end up sacrificing quality. Agents will also need a headset compatible with their desk phones or computers (if using cloud-based dialers). You may even consider purchasing headsets with noise or echo-cancellation for optimum call quality.
If your team uses Microsoft Teams for calling, make sure to choose a Microsoft Teams-certified device.
5. Training and monitoring
Since call centre agents are primarily customer-facing, they require the right skills and training to communicate effectively and maintain a high service level. Yes, there are numerous training programs available. But to meet the standard of your work from home call centre, they will need to be trained in-house as well. 
Training remote workers can seem daunting. But you can use call features such as recordings or call monitoring to listen in on caller-agent interactions. Call recordings help determine what qualifies as good or bad service. You may even direct them to resources you have found valuable along your journey.
How can I improve my call quality working from home? 
While it's easy to blame call centre software or phone systems for poor call quality, the most common issue is the network capability. 
Thankfully, it is fairly easy to improve call quality when working from home. Here are some suggestions:
1. Better broadband
Understand the bandwidth requirements for your call centre software to run smoothly. Companies should pay for some of the broadband costs, ensuring that agents have a reliable network. While this may seem an unnecessary expense, the ROI of providing a reliable connection versus a poor experience is easy to realise.
2. Check network and equipment configurations
When call quality starts to drop, check if the network and equipment are correctly configured. Companies should provide at-home agents with instructions and troubleshooting guides.
3. Turning off other devices
You might be straining your broadband with too many devices connected and working simultaneously. Try turning off other devices to direct all the power to your computer.
4. Using cloud-based software instead of VPNs
VPNs have a reputation for poor voice quality. Call quality can take a big hit when combined with work-from-home requirements such as firewalls and running other applications. In comparison, cloud-based software is easier, faster, more secure and flexible than VPNs — making them a better option for work from home call centres.
5. Invest in good headsets
Finally, invest in high-quality headsets with noise or echo-cancellation to reduce interruptions and maintain call quality.
How do I set up a call centre to work from home?
Think back to the bullet points at the beginning of the post. The things we fear we will miss when moving from office-based call centre to working from home.
The hustle and bustle

The camaraderie

Tapping someone on the shoulder for help

Seeing who is available

Competition and leaderboards
When setting up a call centre to work from home, ensure your plan caters to all these desires.
The hustle and bustle
Some agents will thrive in a quieter and more focused environment without being interrupted time and time again or getting pulled into different meetings. They can display their status (available or busy) to indicate if they wish not to be disturbed. 
Additionally, agents can have weekly check-ins to connect with the rest of the team and ensure everyone is still on the same page. This promotes a healthy and productive work environment.
The camaraderie
Just because your agents have started working from home, it doesn't mean they will never see each other.
If you've started life as an office-based call centre, it's still easy to have Friday traditions or midweek meetups. These don't all need to be in-person and not everybody has to attend. 
Tools like Microsoft Teams can help facilitate both company-wide and smaller department-based meetings. For new work from home call centres, try organising quarterly or twice-yearly company gatherings.
Think about all the lockdown games and gatherings you introduced in your personal life. You can bring those into your work life, if you're using Teams for internal communications. Plus, your teams don't need to download any new software, as they can stay in Teams.
You may also like: Keep Your Contact Centre Agents Motivated Working From Home
Tapping someone on the shoulder for help
You can do this virtually with chat tools if you need assistance or want to brainstorm a new idea. 
Chat and instant messaging lets you mimic the spontaneity of reaching over to ask your teammate a question or share feedback. And you can do this with one person or your entire team.
Seeing who is available
Peering around the office for your lunch buddy may no longer be necessary, but that doesn't mean you don't need help from agents with other skills. 
You and your teammates can update statuses in Teams with options like Available, Busy, Do Not Disturb, and Be Right Back. You can then wait for them to return to reach out. Or, send a message for them to read later.
Competition and leaderboards
Is there any better feeling than being on top of the wallboard? 
When you remove the office, you do indeed remove the walls. But that doesn't mean you remove the competition. 
So what does gamification in a call centre look like? 
With software like Teams and metrics gathered through call analytics, you can execute gamification techniques like:
Leaderboard — Use virtual wallboards to encourage agents to get to the top by improving key call metrics.
Hidden prizes — Listen in on recordings or live calls and award weekly or monthly prizes to agents who display exceptional service.
Unlock levels — Determine different achievements and milestones to award agents who unlock new achievements or complete specific training.
Points-Based Learning — Assign points to skills and experience that feed into their leaderboard and awards prizes for different milestones.
These techniques can help foster constructive competition and productivity among remote employees.
How Nasstar can help
Nasstar has rolled out call centres for hundreds of customers before and during the coronavirus pandemic - seemingly the biggest driver of home working in call centres.
Animals Friends Pet Insurance were used to working in a traditional customer service environment and had to change to a completely remote workforce while juggling the intricacies thrown at them by the pandemic. 
Via the introduction of a cloud contact centre in this scenario and many others, Nasstar has gained first-hand experience of setting up call centres not just able to work from but to fully optimise the experience.