How To Find The Best Call Centre Software For Your Business
Image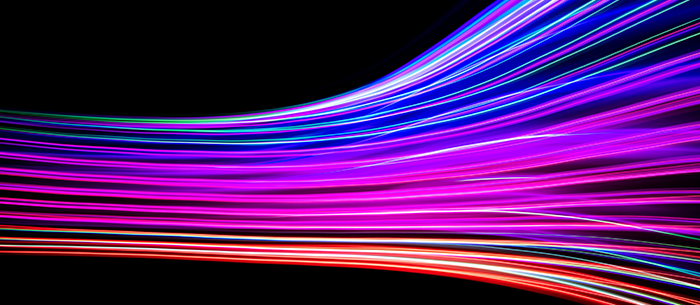 How To Find The Best Call Centre Software For Your Business
When looking for the best call centre for your business, there's a minefield of new information, providers, and jargon to understand.
If you're new to call centre software or simply need an upgrade to your existing VoIP setup, this onslaught can be rather daunting.
So, instead of this being another post about why our call centre software is the best, we're going to take a look at what you need to know before you make your decision.
Included in this post are some of the best call centre software options for you to take a look at. We figure a shortlist is better than a longer one.
What is the best call centre?
The best call centre software is the one that best suits your business. It's no use choosing the one that's top of the charts for customer service if you're looking for an outbound sales solution.
Likewise, if you're a B2B company that sells hardware, the best call centre for B2C software might not be the right option either.
Even if you were to adopt that approach and buy "the best" call centre software, where do you look? There are research firms like Gartner and Forrester. There are independent analysts and there are dedicated forums like Call Centre Helper. These are all great resources but each could give you a different answer.
The question more beneficial to your search is "What should I look for in call centre software?"
So, let's answer exactly that.
What should I look for in a call centre software?
There are three key things to consider when looking for call centre software:
The company

The customers

The ability to deliver on your requirements
Let's break those down.
The company
While call centre software vendors may not be household names, you probably want to opt for a reputable company within the industry. This does mean cross-referencing with peers and industry forums. You might have even had a recommendation from someone at your previous workplace.
When you've got a shortlist, check if the company is financially stable. The last thing you need is to buy a call centre solution, train your staff, then have to replace it. 
This is unlikely to happen but you'll be kicking yourself if this ever was the outcome. A more possible scenario is that a company with less cashflow or investment can't develop new features as they come to market. In this scenario, you're in a weak position against your competitors who use a market-leading solution.
The next thing to look for is relevant customers. You may find a vendor with hundreds of customers but not a single one that operates like you do.
The customers
Do your shortlisted vendors have referenceable customers relevant to you? This stage may not be the be all and end all if your business is a cookie cutter template of another. 
But how many call centres can say that? 
What about your specialist products? All the little quirks and nuances that make your business your business?
Matching your requirements to previous experience either puts you in good stead to work seamlessly with a provider or creates lots of "brand news" and "firsts". It's one thing to be an early adopter - but perhaps not when your frontline depends on it.
The ability to deliver on your requirements
When you have found a call centre software with similar clients, it's time to deliver on your requirements. 
Requirements gathering has changed since the days of consultancy firms and check boxes. 
There's no point in gathering 300+ blue-sky requirements from every user in the business if less than 20% are workable. 
The best call centre providers will ask you to rank your requirements. A common method is MoSCoW. 
M - Must have
S - Should have
C - Could have
W - Won't have right now
This means you can get everything you need today while the vendor prepares your next phase.
For example, you may already have inbound queries coming into huntgroups. So, replicating existing functionality is a must-have. 
If you're replacing an existing call centre, replacement of existing features may be all your must-haves.
But, if you're buying new call centre software to enhance your setup, you'll include other must-have requirements like skills-based routing and automatic call backs.
For example, you might run Microsoft Teams as your phone system. When this is the case, you need to consider certified Microsoft Teams contact centre options.
Once you've gathered your requirements from relevant stakeholders, be sure to rank them realistically. Only then will your chosen vendor be able to confirm whether they can deliver on what is important to you.
Best call centre software
As there is no single best call centre software, there are some resources you can use to make your own judgement.
First, decide whether you need an on-premises or cloud call centre solution.
If you have an on-premises phone system and are not ready to move to the cloud (or can't), opt for an on-premises version or a hybrid of on-premises phone and cloud call centre.
For example, if you run Cisco CUCM then you can bolt on Cisco Unified Contact Center to transform your on-premises phone system to an inbound call handling platform. 
If you run a cloud phone system, opt for a cloud call centre.
Best cloud call centre software
Many publications run reviews and on the best cloud call centre software. 
When evaluating your options, check out the following sites for peer reviews:
Capterra

Software Advice

TechRadar

G2

Crazy Egg

PC Mag

Gartner
Modern cloud call centres include much the same functionality as one another. Rather than spending time doing feature reviews per vendor, use this tick list to ensure everything standard is included.
Interactive voice response (IVR)

Auto attendant

Automatic call distributor (ACD)

Skills-based routing

Huntgroups

Automated call backs

Agent presence

Agent status codes

Call recording

Call whisper

Call barge

Historical call reporting
Once you've ensured your call centre software has this standard functionality, you can move onto advanced features your specific business may need.
These could include:
Quality management

Workforce management

Real-time analytics

Trend and pattern analysis
Outside of the call centre scope are customer contact channels like web chat, email, SMS, and social media. 
If these are part of your requirements then you need to opt for a contact centre rather than a call centre.
Read Next: Call Centre vs Contact Centre: Understanding The Differences
Gartner publishes its annual Magic Quadrant for Contact Centre as-a-Service (CCaaS) which includes multichannel solutions (all include call centre). If you're looking for services outside of voice calls, contact centre is a better avenue to explore.
In 2021, CCaaS leaders included:
Talkdesk

Genesys

Nice CX One

Five9

Content Guru

8x8

Vonage

Amazon Web Services

Odigo

Evolve IP

Lifesize

Worldline
Gartner also publishes public reviews of contact centre software. Customers are asked to leave a rating out of five and a short text review.
What software do most call centres use? 
Copying what is most in use may not be the best option for your business.
But finding out which call centre software is the most popular is a good indicator of success. If businesses didn't get on with each vendor, they wouldn't stick around for too long. The choice in the call centre market is so vast that switching providers is as easy as ordering a second latte.
It is also hard to find which call centre software is used the most as there are few public statistics available.
You could measure by company size and value. This would show consistent success. But, most call centre providers also provide a multichannel contact centre solution. Again, this makes for an unfair comparison.
According to Gartner, there are 20 contact centre providers valued over $10 billion too. So, this doesn't help reduce your shortlist either.
What we can decipher is that most call centres now use cloud software. In fact, 94% of enterprises already use a cloud service. It is this cloud software that makes the call centre market so vast and accessible. 
Features are added on a monthly basis by some providers. Cisco Webex's VP and GM, Abhay Kulkarni, says that every month, Webex aims to deliver new features and capabilities.
What is the best call centre software to choose? 
This is the ultimate question but one that can only be answered after evaluating the most suitable options on the market.
The best call centre software is the one that best suits your business the most.
With such a big market to choose from, it's a minefield out there.
Instead of walking into information overload from day one, chat with a Nasstar call centre expert to find the right option for you.