The Benefits Of A Defined Technology Strategy
Image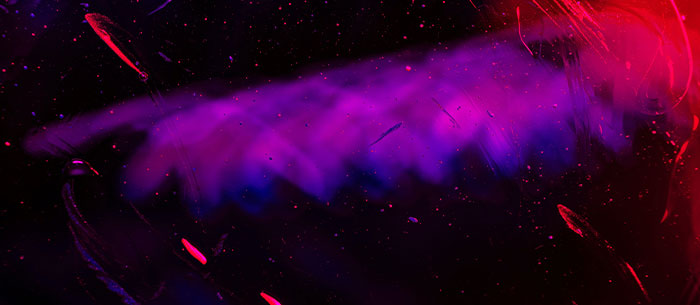 Strategy is at the heart of all businesses and their functions, whether it's a financial strategy, growth strategy or marketing strategy. And technology is no different. Without a defined technology strategy, your business could be at risk of missing out on best practice developments and falling behind the competition.
Your information technology strategy should be treated with the same level of importance as all other business strategies. Defining your technology strategy also enables you to be fully prepared for the future and in line with your other wider business goals.
So, we know the importance of a technology strategy, but what are the benefits? Let's find out!
What is a technology strategy?
Before we take a deeper look into the benefits of a technology strategy, it's important to define what this means so we can ensure a full understanding. A technology strategy can be defined as an overall business plan that includes goals, objectives, and tactics for using technology to achieve wider business goals.
The document will outline how IT and technology will support the business and its overall strategy over a defined period – this could be anything from 12 months up to five years depending on the extent of the projects included. While the overall business strategy will define the company goals, the technology strategy will describe how IT will help to achieve these goals.
Your technology strategy framework will be like other strategies in your business, including key elements such as:
Vision and mission
Objectives
Roadmap
Business alignment details
Budget
Competitive advantage and analysis
Short term goals
Long term goals
Continuous assessment and monitoring information
Governance
IT infrastructure, systems and solutions
Many organisations will also include detailed information in their strategy with information about specific technologies and which employees have responsibility for managing them. It's important to include as much information as possible in your technology strategy as this ensures everyone is on the same page, with little room for confusion.
What are the benefits of a defined technology strategy?
While a defined technology strategy can be either short term or long term, the real benefits are found in long term strategies. This is because long term strategies tend to focus more on the impact technology can have on the overall business goals, while short term strategies might focus more on specific technologies.
A well-developed and defined technology strategy offers many benefits to an organisation, including the following.
Alignment with overall business objectives
Directly linking your technology strategy with your wider business objectives enables you to ensure your overall goals are met. Your information technology strategy will detail exactly how technology is going to help you achieve your business goals, which also helps you to measure the effectiveness of your strategy.
For example, a wider business goal could be to improve collaboration across the organisation to help improve both internal communication and client experiences. In the technology strategy, you could include information about a specific technology, like Microsoft Teams, and how it is going to help you achieve this overall goal.
Development of long term vision
By defining your long term technology strategy, you are also effectively helping to develop your long term business vision. This is because many technology projects take time to implement and measure, so you'll need to try and predict what your organisational needs might be in the future while considering the wider market and your competition.
Developing a long term vision is a great thing for a business because it enables you to be more prepared. You'll want to consider all eventualities to make sure you are as prepared as you can be for whatever the future may hold. It's important to note that you won't be able to complete everything in your technology strategy at once; you'll need to prioritise and achieve your goals through a series of milestones that are important for your business growth.
Increased operational efficiency
A clear and defined technology strategy can also be a huge benefit in terms of efficiency at an operational level. If you align your technology strategy with your wider business objectives and implement technology solutions at the right time, you could benefit from increased employee output, improved customer communications, and enhanced team collaboration.
Of course, the benefits you experience will depend on the technology you are implementing. However, most businesses strive to be more agile and increase efficiencies, so you'll likely experience at least one of these benefits when you develop and implement a defined technology strategy.
Competitive advantage
We've already mentioned that not having a strategy in place can negatively impact your competitive advantage. However, defining your technology strategy and leveraging technology to support it actually creates a competitive advantage and drives value.  
In commercial businesses, meeting the goals in your technology strategy can help you to receive more sales and higher profits. Your information technology strategy will also help to meet your wider business goals which can help you progress the business' mission – this is especially beneficial for non-profits and research organisations.
Competitive advantage also comes in the form of talent acquisition and retention. Businesses who work to a defined technology strategy and invest in the best technology solutions are more likely to attract and hire top talent for their business.
A clear roadmap for employees
A defined technology strategy is also important on an internal level, ensuring each member of staff is on the same page and working towards the same common goals. Your strategy should serve as a reference point, notifying employees of the direction the business is moving in, why it is moving that way and how it will improve current systems.
You must also ensure this is fully explained to your teams, so they can get on board with the changes and use the new solutions to help meet the technological and wider business objectives.
Without a clear strategy, you might end up with multiple touchpoints and employees not knowing what technology they should be using or how to use the implemented solutions. This can then result in resistance to the change, typically in the form of defiance and low morale, or employees feeling undervalued and frustrated at the lack of explanation and communications or training in the new systems.
Who can help me define a technology strategy?
While it's possible to establish a technology strategy by yourself, it's also a good idea to engage with Professional Services providers who can help you ensure you are getting the most out of your strategy planning, and to take advantage of the experience and knowledge of what the rest of the market is doing.
Professional Services teams can work with you to create a technology strategy framework that considers several factors including your current technology solutions, overall business goals, limitations, and anything else that could have an impact.
Whether you need help in identifying efficiencies, improving operations, or leveraging scalability, it's always a good idea to speak to someone who knows about technology strategy. Chat to us today to see how we can support you with your technology goals.