Embracing business transformation: Highlights from the AWS Summit London 2023
Image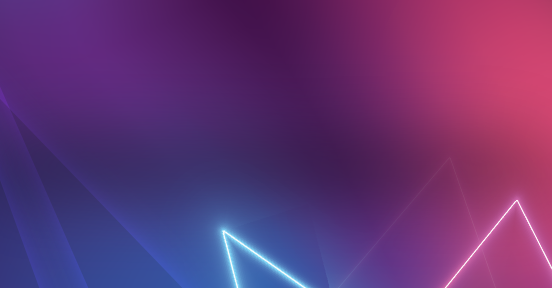 Last week, the AWS Summit London, one of the largest gatherings of cloud professionals in the world, brought over 25,000 people together to celebrate the endless possibilities of cloud computing.
From cutting-edge technologies to real-world case studies, the three-day event included the Main Summit, Partner Summit, and the AWS SPP Partner Roadshow. Each of which showcased the transformative power of AWS and its impact on businesses worldwide.
In this blog, we dive into Team Nasstar's key takeaways and explore some of the exciting developments that unfolded during this AWS extravaganza.
Energising the digital era
As a Premier Partner of 10+ years, Nasstar had a front-row seat at the Summit. This time round was a unique experience, surpassing previous years in terms of scale and enthusiasm. It was clear that a new wave of cloud-enabled organisations, from startups to enterprises, had emerged ready to embrace the power of AWS technology.
The focus of the Summit was on Data Platforms, highlighting the importance of unlocking business value through secure and efficient data management. Another timely theme was the rise of Generative AI, promising exciting possibilities for innovation and growth.
Translating technology into business outcomes
This year, conversations at the Summit took a significant leap forward, shifting from technical terminology to strategic business outcomes. Customers are no longer enamoured by the technology alone; due to macroeconomic factors, they are more focused on how the cloud can achieve tangible benefits for their organisations.
The need to demonstrate return on investment (ROI), enhanced customer experience (CX), and improvements to sustainability is a priority. It was inspiring to witness this through our discussions with thought leaders and industry experts who, like many of our experts at Nasstar, can bridge the gap between technological capabilities and real-world business impacts.
Transforming contact centres
The Summit also highlighted some exciting case studies within the contact centre space as companies showcased their successful migrations to cloud-enhanced platforms, reducing costs and enhancing customer experience in the process.
Amazon Connect has proved to be a game-changer for many organisations and the omnichannel contact centre solution is set to disrupt the industry for years to come. Through extensive customer personalisation and platform integration options, the service is streamlining operations and opening up new possibilities for businesses across all sectors.
Unveiling successful partnerships
At the Summit, Nasstar's collaboration with our most recent acquisition, Colibri Digital, was a testament to the power of strategic partnerships.
We brought thought leaders together to showcase Colibri's AWS-powered data management solution which it recently designed and built for Nomo Fintech. The tremendous value of this project was made clear when Nomo Fintech highlighted over £1m in cost avoidance through improved fraud analytics.
Opportunities and growth
With 1,100 partners present compared to just 250 four years ago, the Partner Summit continues to expand in breadth and depth, underscoring the immense potential that lies ahead.
But with only 15% of workloads currently delivered from the public cloud, there's still plenty of room for growth. Successful partners are now focussing their attention on delivering organisational outcomes as well as highlighting their expertise in specific areas of cloud computing.
This shift has paved the way for managed service providers, like Nasstar, to start addressing key challenges faced by industries, including the enhancement of citizen experience in the public sector and the reduction of commercial risk through machine learning-powered solutions.
Building awareness and industry presence
For Nasstar, the AWS Summit wasn't just a technology event, but an opportunity to enhance our presence, connect with industry talent, and demonstrate our services to potential customers.
With a constant stream of people queuing up to chat throughout the day, the engagement and positive feedback we received at our stand was phenomenal.
Our team did an incredible job of spreading the Nasstar name and boosting our reputation as a leading player in the cloud and digital transformation space.