AWS re:Invent 2022 - Keynote with Adam Selipsky
Image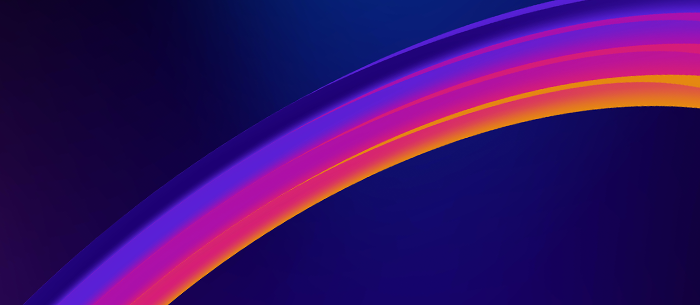 This year, the largest and most comprehensive event in cloud computing re:Invent, returned to Las Vegas where the best and brightest from across the industry shared the latest insights and innovations.
In part 2 of a series of blogs, Nasstar's AWS Ambassador and AWS Technical Practical Lead, Jason Oliver, takes you through the highlights from Adam Selipsky's keynote.
Find highlights from Peter DeSantis' keynote here.
Adam Selipsky Keynote
On Tuesday 29th November at the Venetian hotel in Las Vegas and online, Adam Selipsky, CEO of AWS, shared how forward-thinking builders are transforming industries and the future, powered by AWS.
In his second AWS re:Invent keynote, Selipsky highlighted innovations in data and infrastructure which are helping customers achieve their goals faster.
Cost Reduction & Flexibility
Selipsky highlighted that it's tempting to cut back and slow down during times of uncertainty, however, when it comes to cloud it's better to lean in.
Image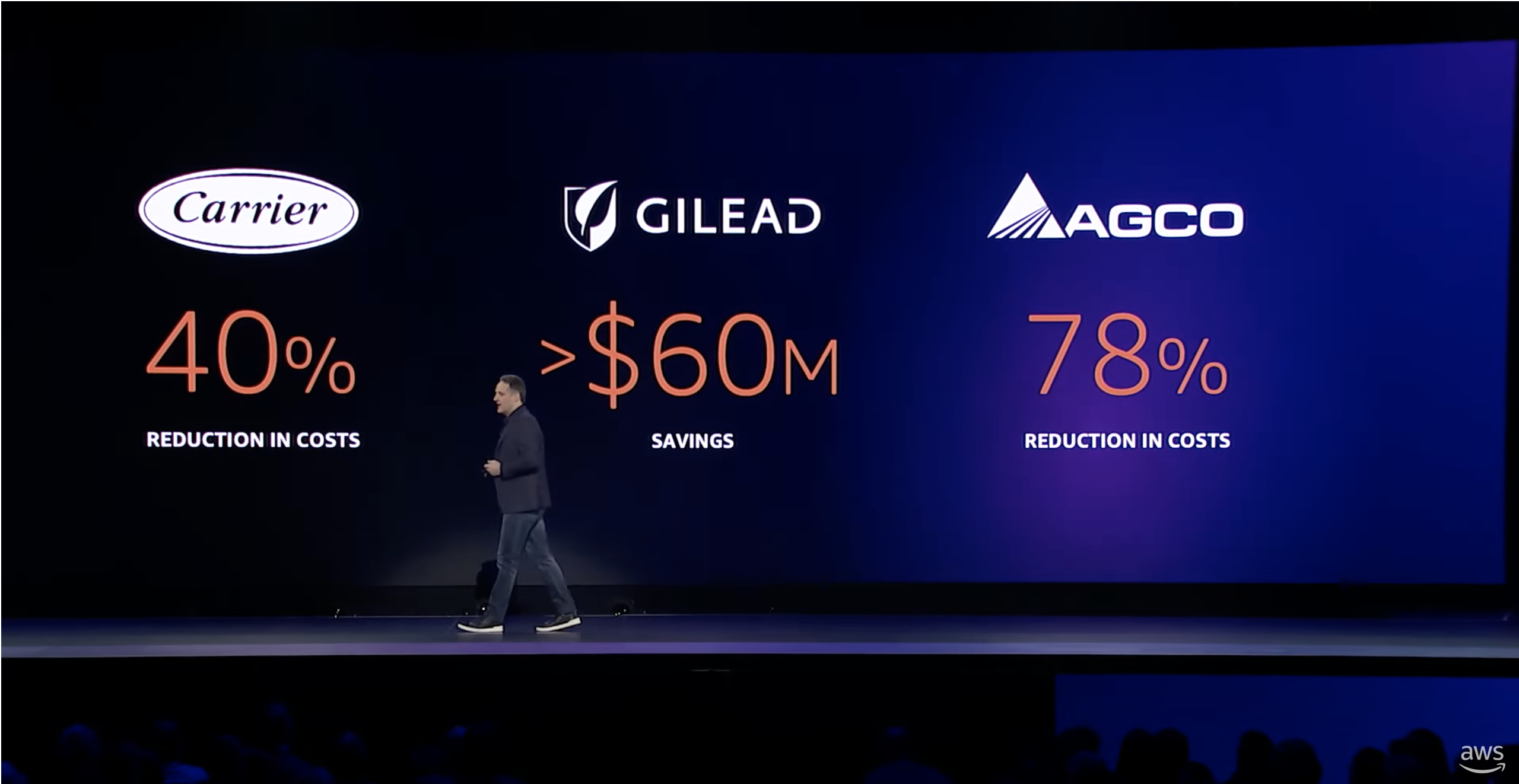 It's always challenging to plan in an uncertain economic environment but AWS provides customers with the flexibility to scale capacity as needed. So, you'll only pay for what you use.
As an established business running on AWS, Airbnb was far more prepared than others when the bottom fell out of the hospitality industry in 2020. As such, Airbnb was able to quickly reduce its cloud spending by 27%.
Image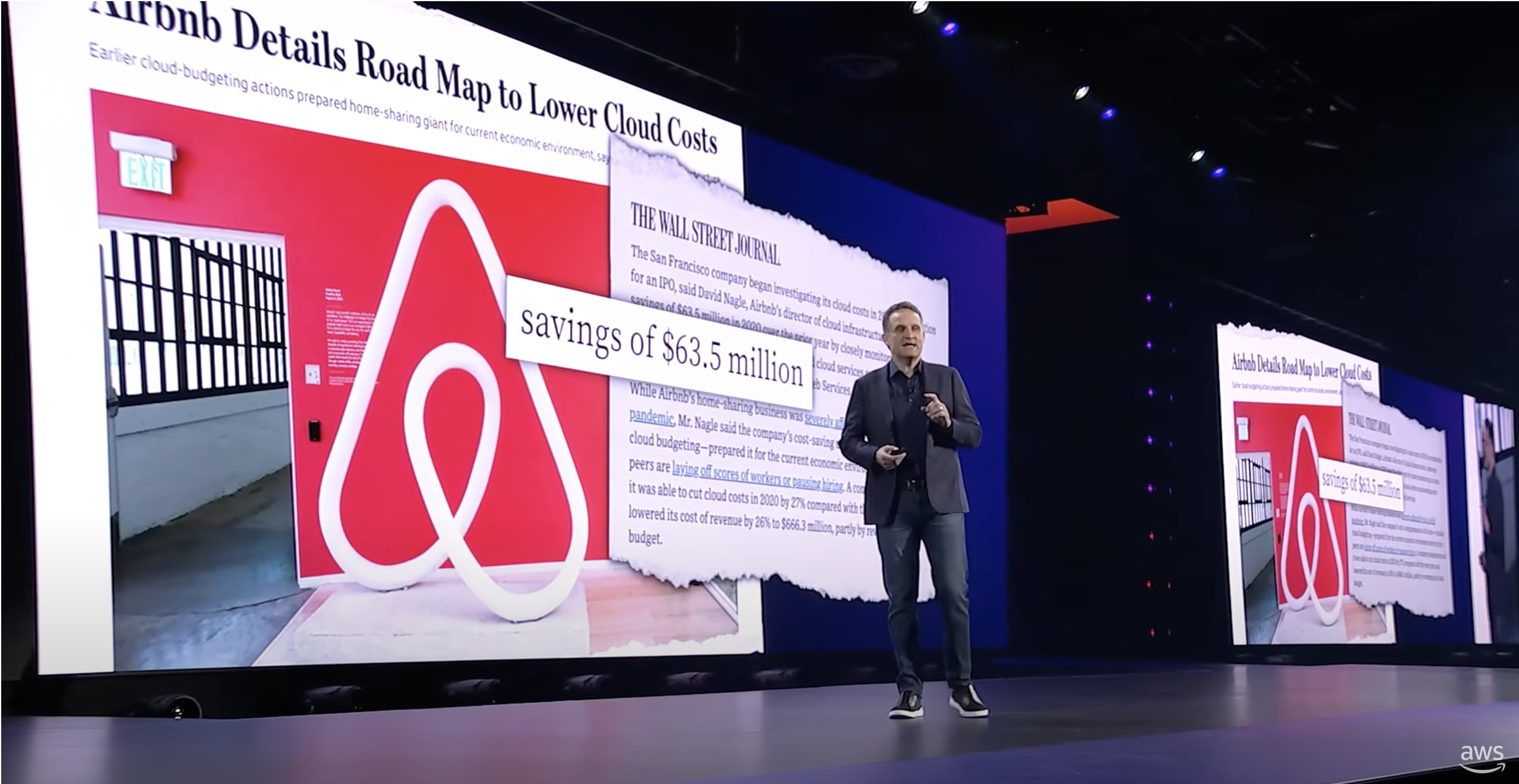 This story resonates with some of our major customer workloads, including Jaguar Land Rover's connected car platform and Rail Delivery Group which benefitted from serverless technologies by reducing costs without the need for human intervention.
One study found that by migrating on-premise workloads to AWS, customers reduced the time to market for new features by 43%, with many achieving over 60% in savings while reducing time to market.
Selipsky noted that to operate efficiently and continue to innovate, businesses need to be ready for anything. These new and improved AWS services will definitely come in handy:
Analytics
Amazon OpenSearch Serverless: Currently in preview, this is a serverless version of the popular Amazon OpenSearch service. It can perform interactive analytics, application monitoring, website search, and more without worrying about provisioning, scaling, and configuring infrastructure. This service completes the line-up of AWS serverless analytics services.
Integration
Selipsky talked about the eutopia of a zero extract, transform, and load (ETL) integration future. Simplifying the process of combining data from multiple systems into a single database, data store, data warehouse, or data lake vastly reduces the complexity of delivering data to analytics teams and reduces manual effort. In that vein, the following new services were announced:
Amazon Aurora zero ETL integration with Amazon Redshift: The preview of a fully managed zero ETL integration between Amazon Aurora and Redshift.
Image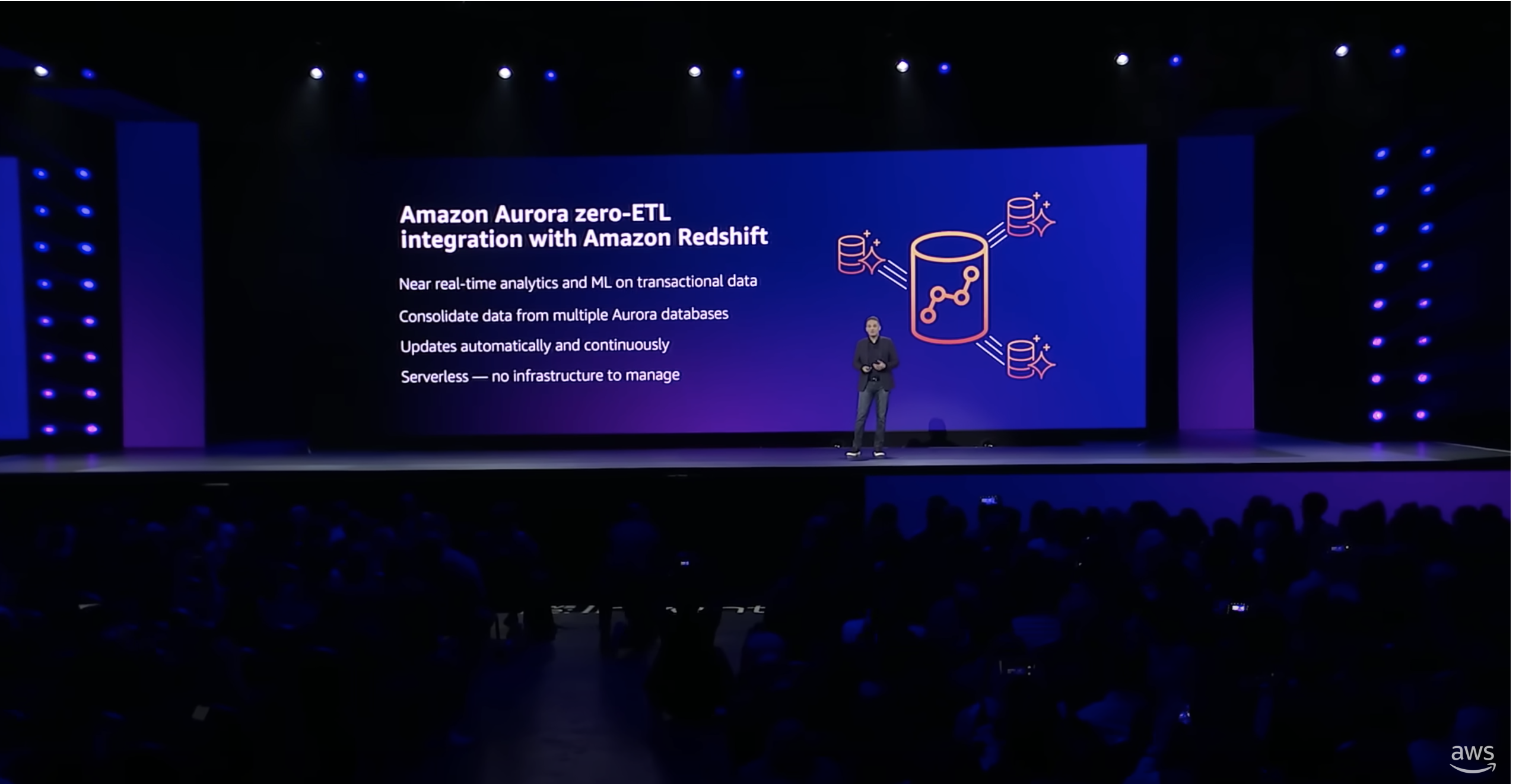 Amazon Redshift zero ETL in integration with Apache Spark: The general availability (GA) of a fully managed zero ETL integration between Amazon Redshift and Apache Spark.
This zero ETL integration approach makes it easier to generate insights without having to build and manage the ETL pipelines or manually move data around.
Governance
Implementing data governance across an organisation is complex. Finding the correct balance between access and control is crucial, but it's different in every organisation.
Amazon DataZone: A data management service that helps discover, catalogue, share, and govern data across an organisation - coming soon.
Image
Integrated with Amazon Redshift, Amazon Athena, and Amazon QuickSight, data consumers can be built to share data using partner APIs (such as Snowflake and Tableau) for secure seamless integrations. I envisage this becoming an exceptional service for creating innovation through data collaboration. 
Insights
AWS has the most comprehensive series of services to deliver an end-to-end data solution with Amazon QuickSight Q. With this tool, users can ask questions in natural language. Accurate answers will be sent back along with relevant visualisations, making it easier to gain insights from data.
ML-powered forecasting with Q: An extension to Amazon QuickSight Q, which can forecast what will happen in the future and why - GA today.
Image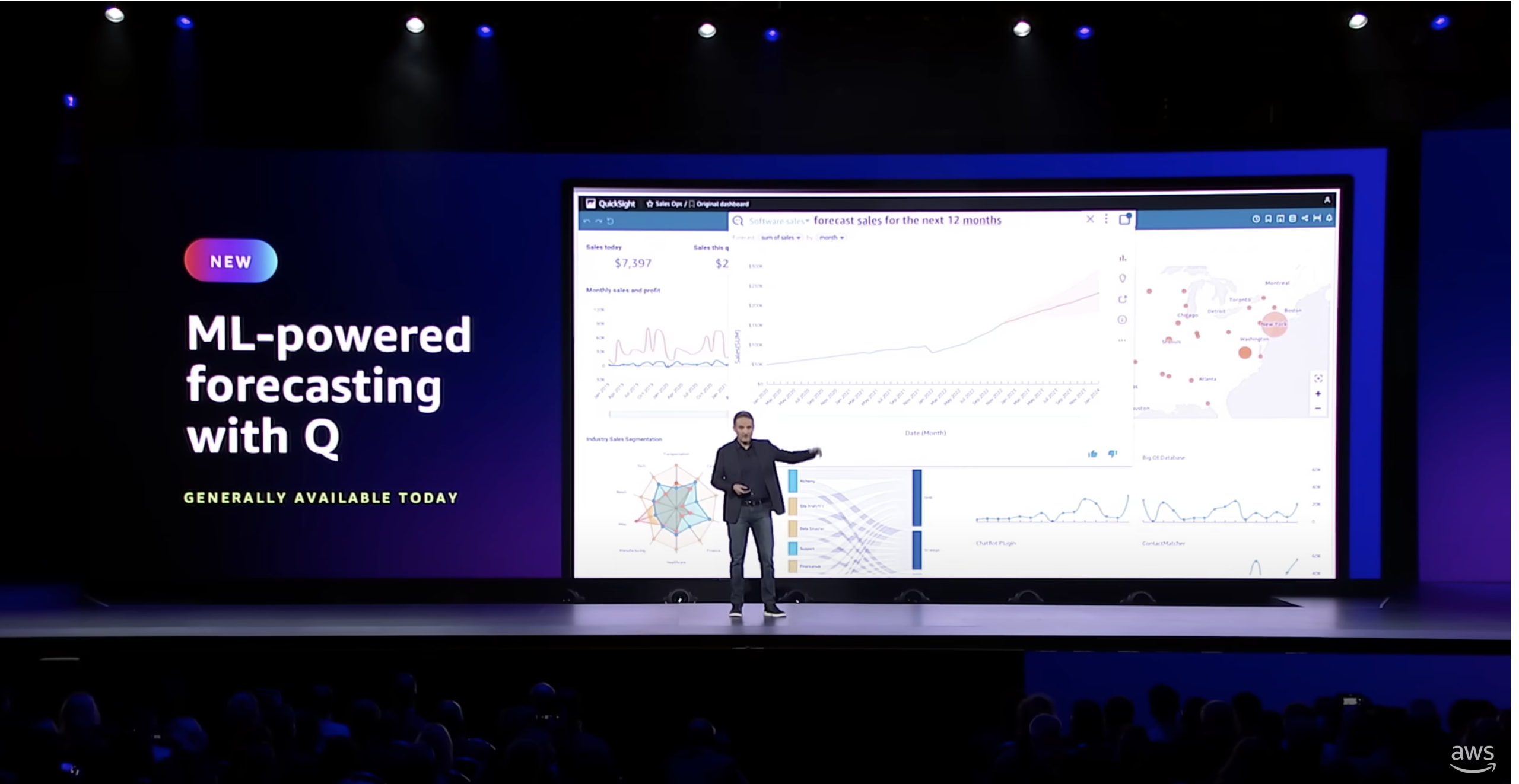 I cannot wait to see how this works in real business and operational use cases.
Security
Selipsky announced an improved security posture in these growing areas:
Container runtime threat detection for Amazon GuardDuty: Coming soon and integrated with Amazon EKS, it continually monitors and identifies hard-to-detect threats, often quicker than other security products.
Image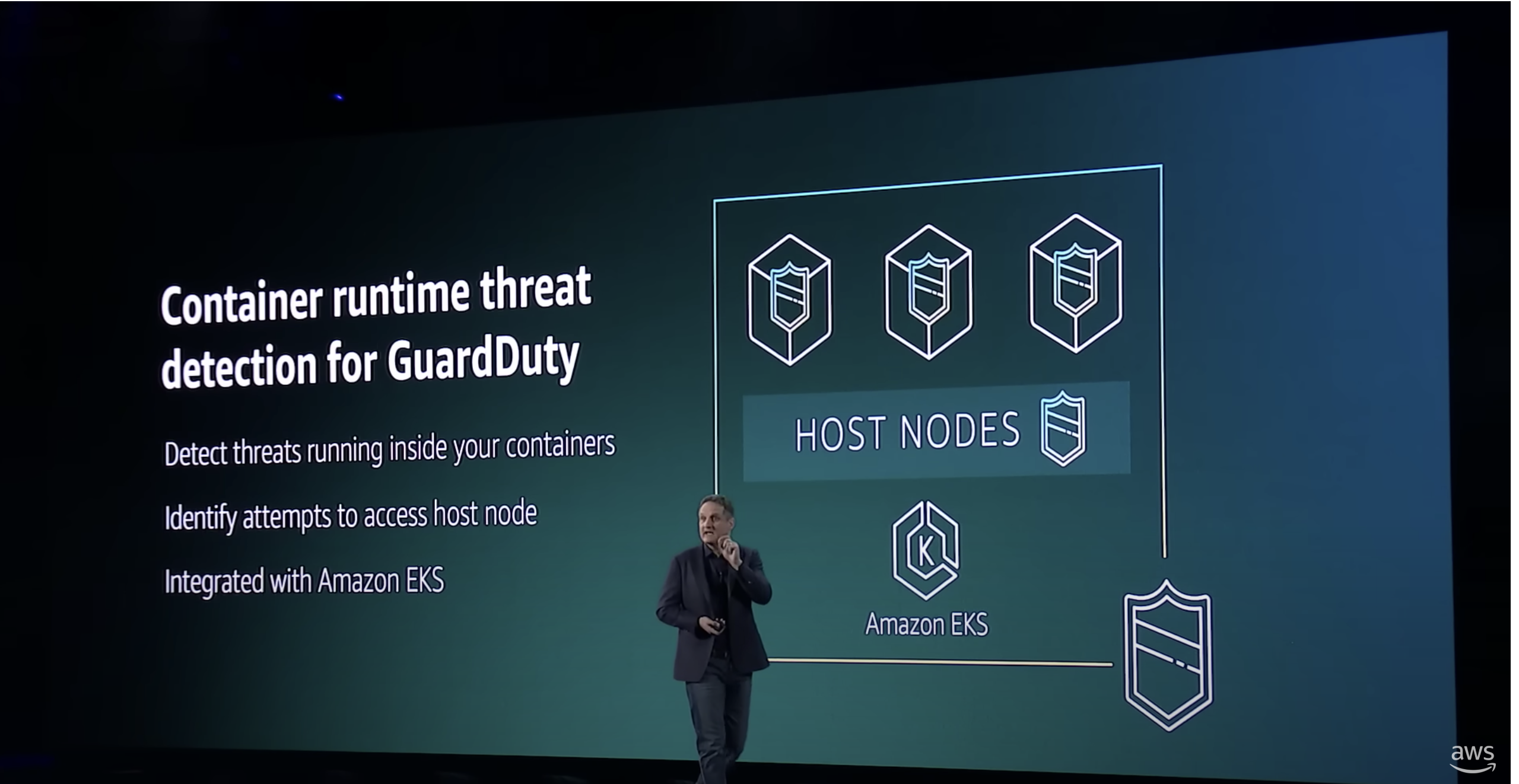 Amazon Security Lake: A tool that makes it easy to store, analyse, understand trends, and generate insights from security data usually scattered across your environment. The tool supports 50 partner data solutions and can normalise AWS logs into Open Cybersecurity Schema Framework (OCSF) format. It can include custom data sources such as application logs, etc.
As a security-focused professional, Amazon Security Lake is particularly valuable to public and financial sector enterprises. I look forward to watching how this service expands over time - momentum needs to be maintained for it to succeed.
Compute
Recapping Peter DeSantis's announcements regarding the new C7gn Amazon EC2 instance type powered by the new AWS Graviton processors, it was noted that many of the AWS managed services utilise the new chips, driving better price performance for non-Amazon Elastic Compute Cloud (Amazon EC2) workloads.
The following new compute resources were announced:
Infr1 Instance for EC2: In preview today, Inf1 delivers up to 70% lower cost per inference.
Infr2 Instance for EC2: In preview today, Inf2 delivers four times the throughput and1/10th the latency of Infr1 Instances.
With the Trn1, Infr1, and Infr2 instances for EC2, AWS is tracking exponential growth in this area while delivering the highest performance for ML training.
Hpc6a Instance for EC2: Best price-performance for compute-intensive HPC workloads. They are delivering up to 65% better price performance.
Hpc6id Instance for EC2: With GA today, this instance delivers exceptional price performance for data and memory-intensive HPC workloads. They are delivering up to 65% better price performance.
The challenges for simulation workloads, such as live weather forecasting or modelling an urban city to help improve traffic flow and safety can be highly complex and need specialised software to spread the computation across multiple compute instances.
AWS SimSpace Weaver: We now have GA of a new managed service for running extensive spatial simulations.
Image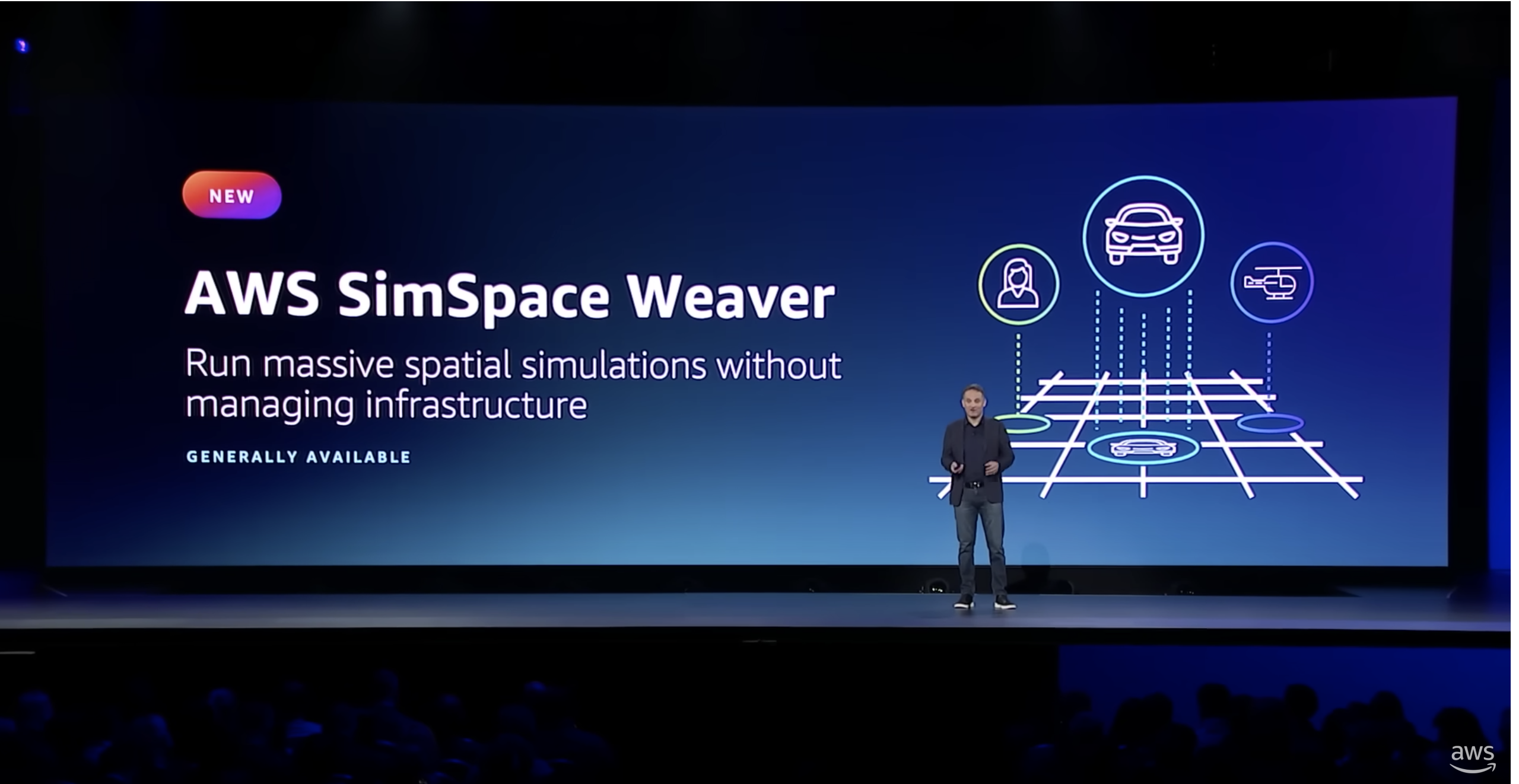 Contact Centre
Amazon Connect provides superior customer service at a lower cost with an easy-to-use cloud contact centre, with 10 million Connect interactions per day. Here are the latest announcements:
GA of ML-driven forecasting, capacity planning and scheduling to optimise agent scheduling.
Connect Lens, a new agent using real-time analytics to help performance management capabilities to reduce the time spent identifying issues and coaching agents - in preview.
GA of a new user interface (UI) that guides agents through customer interactions so they can resolve issues even faster.
Supply Chain
Managing inventory requires accurate and up-to-date visibility into the supply chain. To get a complete view, custom-built integrations are required to collect and process a vast array of Enterprise Resource Planning (ERP) and supply management systems.
This can introduce expensive consultancy engagements, long-term development cycles, and complex ongoing maintenance. The scale and complexity of the data make it challenging to analyse and reveal problems in real time, forcing decisions to often be based on outdated or inaccurate information.
There is a demand from organisations to use Amazon's supply chain technology, AWS infrastructure, and ML to help them improve their supply chains. AWS Supply Chain has been developed with this in mind.
AWS Supply Chain: A new cloud application to improve supply chain visibility and deliver actionable insights to help customers mitigate supply chain risks and lower costs - in preview.
Image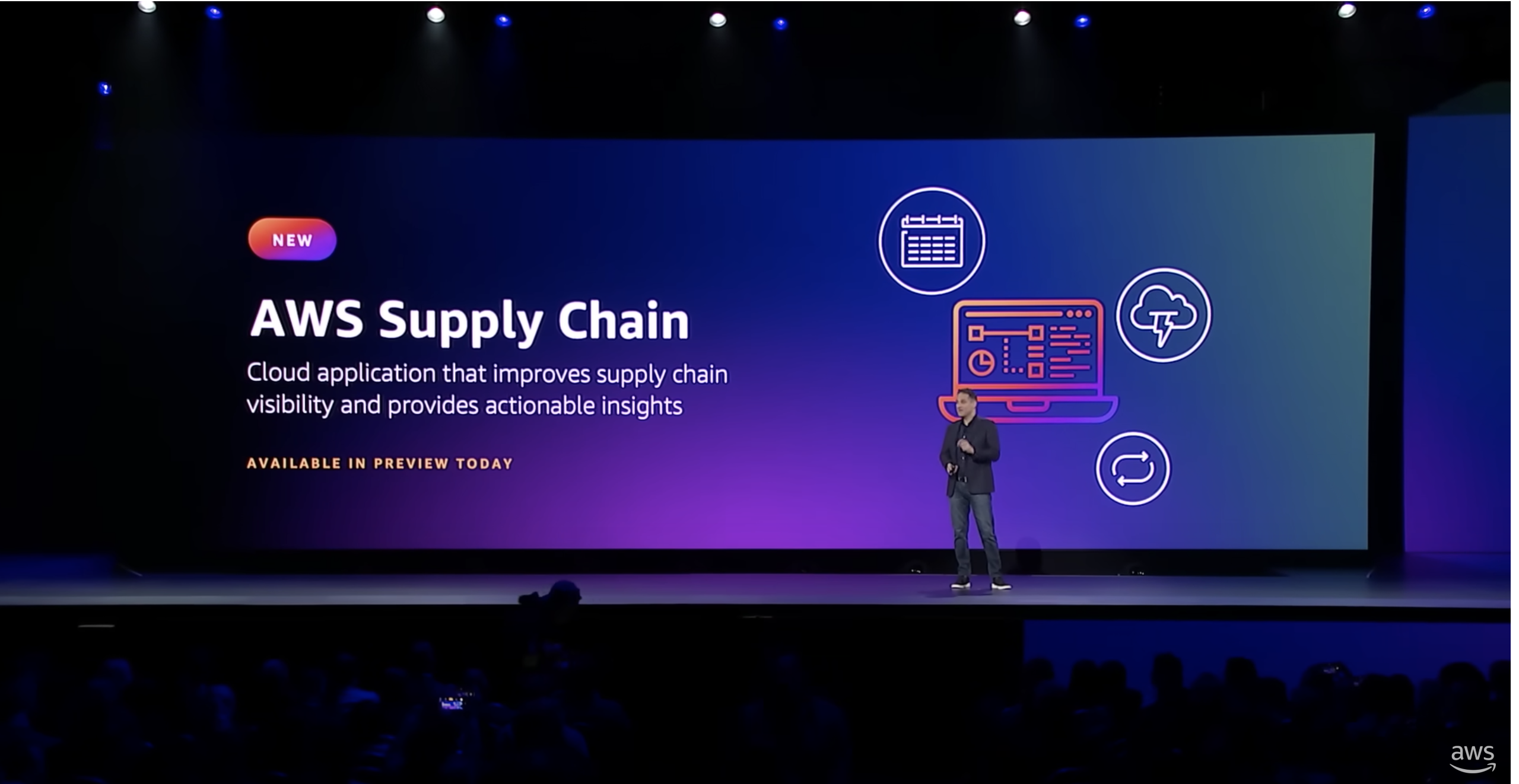 Like Amazon Connect, this is another example of AWS sharing the functions and expertise of Amazon's logistics business to help customers at scale.
Clean Rooms
Some customers want to combine disparate elements to develop something greater than the sum of its parts. Data clean rooms are protected environments where multiple parties can analyse combined information without exposing raw data.
AWS Clean Rooms: A new service to help companies and their partners securely analyse and collaborate on datasets without sharing or revealing the underlying data - coming soon.
Image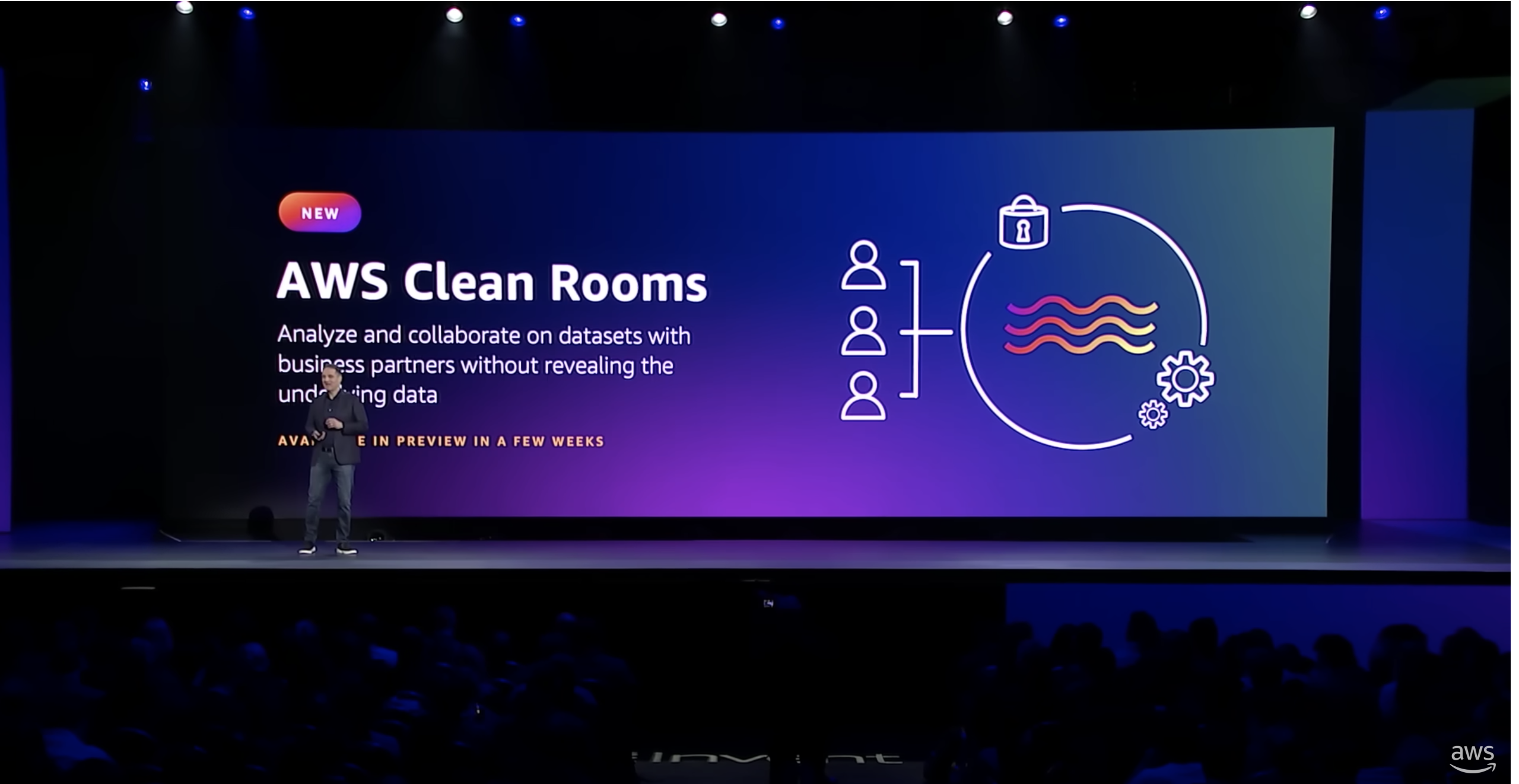 This service negates the need to move data out of AWS or load it into an external tool. AWS Clean Rooms reads data where it lies and applies the proper restrictions to help you maintain control over it with an advanced set of privacy-enhancing controls - including cryptographic computing tools - that keep your data encrypted, even as queries are processed.
AWS Clean Rooms will be a game changer for organisations that need to efficiently analyse exchanged data, such as retailers and advertising agencies, where campaigns can be established without exposing private customer data.
Healthcare
AWS customers are examining all types of biological data to improve healthcare. The study of molecular data is called omics. Building systems to process omics data is challenging and often slows scientific discovery.
A system to store omic data that's cost-efficient and easy to access should scale to compute millions of biological samples while preserving accuracy and reliability.
With GA today, Amazon Omics provides a purpose-built service to store, query, analyse, and generate insights from omics data. Amazon Omics supports large-scale analysis and collaborative research.
The tool makes it possible to store and analyse genome data for entire populations. Once ingested, data can be analysed with services like Amazon Athena and AWS Elastic MapReduce (EMR). Amazon Omics could be combined with other medical data from Amazon HealthLake to enable modal analysis and the training of ML learning models with Amazon SageMaker. These integrations could help professionals predict disease predisposition or the efficacy of new drugs.
Image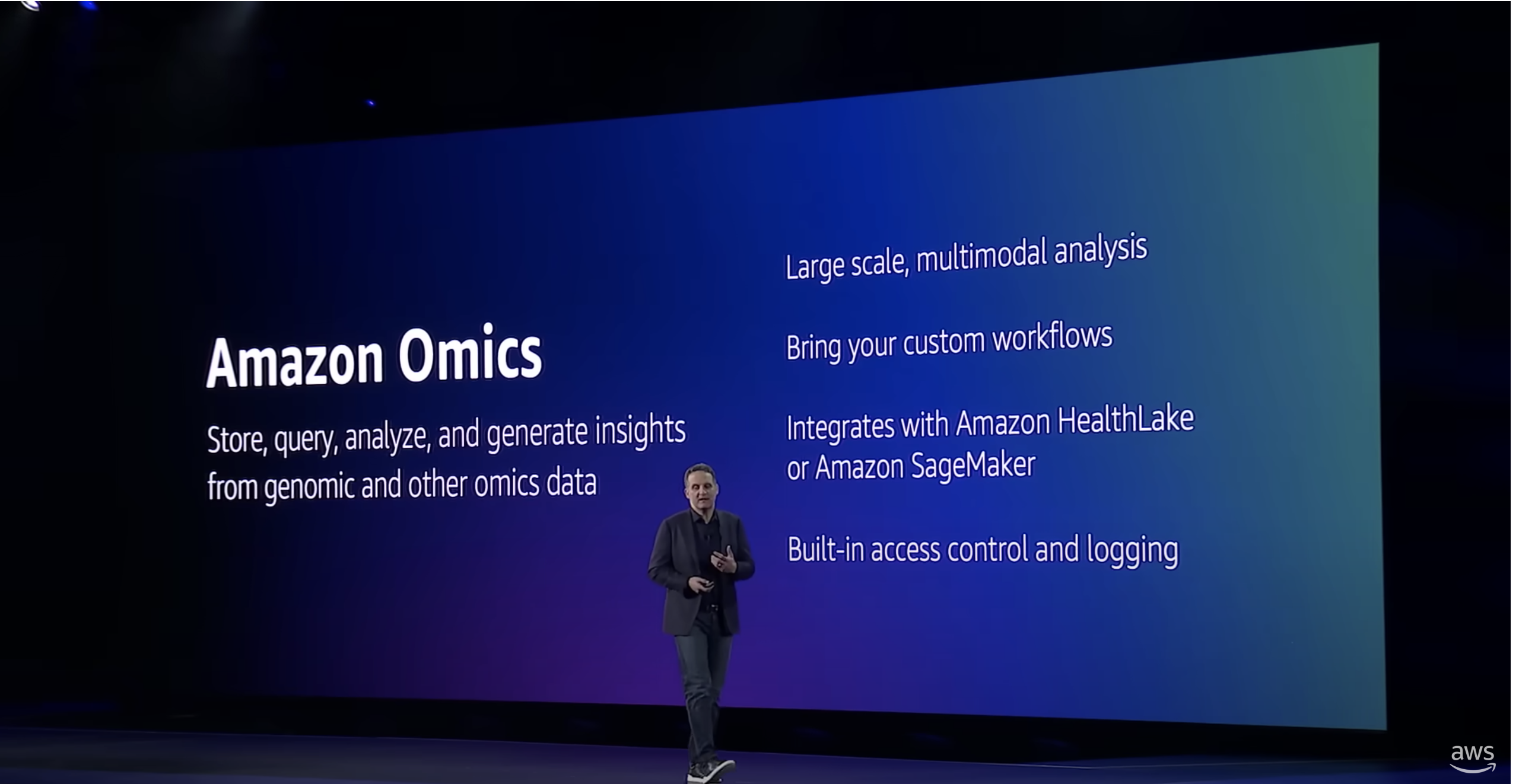 I look forward to observing how this technology pushes the envelope on what is already a fast-paced sector for healthcare and life science innovations.
Amazon is again trailblazing the industry and showcasing the art of the possible. I'm excited to hear more from the executive speakers as they delve further into new products and innovations.
About Jason
Jason Oliver is an accomplished AWS ambassador, technical practice lead, principal Cloud architect and builder with over 25 years of transformational IT experience working with organisations of all sizes and complexity.
Jason is an SME in AWS, Azure, and security with strong domain knowledge in central government. He has extensive knowledge of cloud, the Internet and security technologies in addition to heterogeneous systems spanning Windows, Unix, virtualisation, application and systems management, networking, and automation.
He evangelises innovative technology, sustainability, best practices, concise operational processes, and quality documentation. 
Jason is also an author, digital music producer, and a black belt and instructor in Karate.