Attend Anywhere vs OneConsultation
Image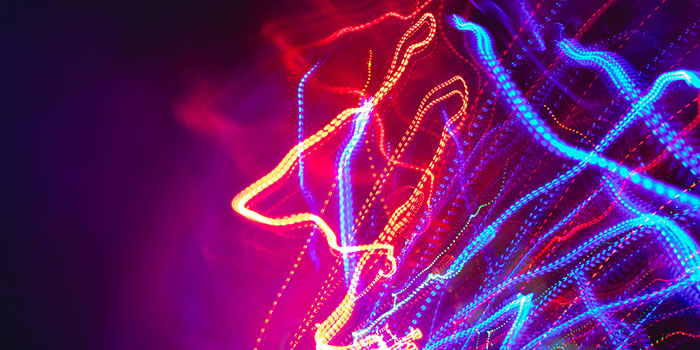 If you're evaluating Attend Anywhere and looking for alternatives, you've come to the right place. There's no marketing patter here, and we've not made it so technical that you read it and still have no idea what the differences are.
In this post, we've produced a thorough comparison of Attend Anywhere and OneConsultation. We cover the following:
What is NHS Attend Anywhere?
How does Attend Anywhere work?
Attend Anywhere reviews
What is OneConsultation?
How does OneConsultation work?
OneConsultation reviews
Attend Anywhere vs OneConsultation
 
What is NHS Attend Anywhere?
Attend Anywhere is a video call service designed with the healthcare sector in mind. Healthcare professionals can hold appointments with patients via video link so patients no longer need to travel to a surgery, hospital, or clinic.
You can hold back to back virtual consultations as an alternative to seeing patients in-person.
These are useful in times of waiting room overcrowding or when viral diseases put other patients at risk.
How does Attend Anywhere work?
When a patient books an appointment, they are offered the option to book a remote consultation instead of attending in-person.
Note: It's important you offer this as an alternative option and don't force the patient into a virtual consultation. Some patients may be uncomfortable or untrusting of video call technology.
If a patient chooses a virtual consultation, they receive a link to join a video call with their doctor, nurse, or specialist. At the appointment time, they click the link and start a video call and join the virtual waiting area.
The healthcare professional gets an appointment booked into their calendar and joins the video call at the agreed time. When a call finishes, they can check the virtual waiting room to see if their next patient is on time.
Attend Anywhere checks the patient's connection to make sure the call will be stable.
It then performs a speaker check to ensure the patient can hear any sounds.
Next up is a microphone test.
The final step is a video test to make sure you can see yourself (and will be visible to your doctor).
 
Image

If, at any stage, you fail any of these tests, you get redirected to a troubleshooting page to diagnose your technical problem.
Once the patient completes these checks, they will be prompted to enter their name, phone number, and address to confirm their identity. Attend Anywhere says these details are not stored.
Can you record on Attend Anywhere?
Unlike traditional video conferencing services (like Skype for Business or Microsoft Teams), you cannot record on Attend Anywhere. This means no video or audio gets recorded.
This is to ensure doctor patient confidentiality. Any learnings and outcomes from the virtual consultation are noted and stored as they would be during an in-person appointment.
The data a patient enters to join their call is not stored on Attend Anywhere. But, patients should clear their browser history, cookies, and cache after their call if they are using a shared computer or smartphone.
Can you screen share on Attend Anywhere?
Clinicians can share their screen with a patient if they are using Google Chrome. This is useful when you need to share test results with a patient.
The clinician selects Share Screen from the menu bar at the bottom of the Attend Anywhere software.
Image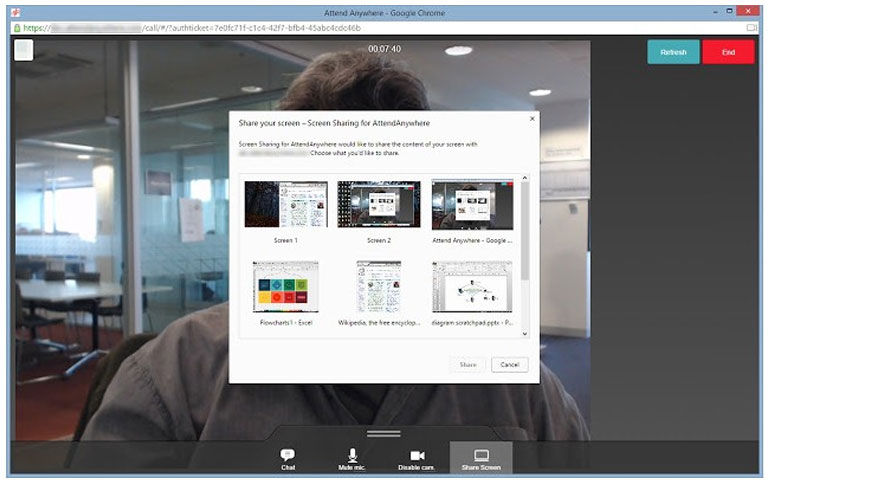 As of April 2020, Attend Anywhere doesn't support screen sharing via Safari, Internet Explorer, or Firefox.
Attend Anywhere training
Various e-learning resources and digital guides have been created by Attend Anywhere and the NHS. For example, the Leeds Training Hospital has a resource centre for new users of the service.
In general, regular users of video conferencing and other digital platforms will find it easy to use Attend Anywhere or any of its competitors.
Attend Anywhere video
This video has been created by Attend Anywhere to introduce virtual consultations to both healthcare professionals and patients.
Attend Anywhere reviews
Positive reviews
In general, reception of Attend Anywhere is positive. As healthcare professionals move away from an in-person only model of conducting patient consultations, virtual consultations have become accepted as another form of patient interview.
In tandem with a Scottish Government pilot, the British Journal of General Practice conducted a study into the use of video conferencing, specifically, Attend Anywhere, in various clinical environments.
The results of the study deemed using virtual consultations made it less likely that a follow-up consultation would be needed.
While technical challenges, like insufficient broadband, were cited, these would occur with most video conferencing platforms.
The workaround to this would be to support WebRTC technology so the VP9 codec is supported. Attend Anywhere makes no reference to this in its documentation. Here, OneConsultation offers a better experience for poor internet connections as the lesser codecs are supported.
Negative reviews
In May 2020, The Guardian reported on software problems the NHS was facing since adopting Attend Anywhere. Health Policy Editor, Denis Campbell, reported Attend Anywhere failed three times in a single week during the coronavirus pandemic. In turn, this caused thousands of patients to not see a doctor at the agreed time of their virtual consultation.
Plymouth Hospitals has documented it's "identified issues" since using Attend Anywhere.
Screen sharing over Attend Anywhere from Safari is not currently supported, but it is possible to view shared screens by other call participants.
Some audio issues have been experienced with recent iPhones including the XS. Call participants experiencing this can try refreshing the Call Screen; if this doesn't work, they should restart Safari by swiping up, before rejoining the call.
Another user, Karly Zac, reported only web pages open in Chrome could be shared.
Hence, it became impossible to share documents or details from programs like PowerPoint or Acrobat PDF Viewer.
Image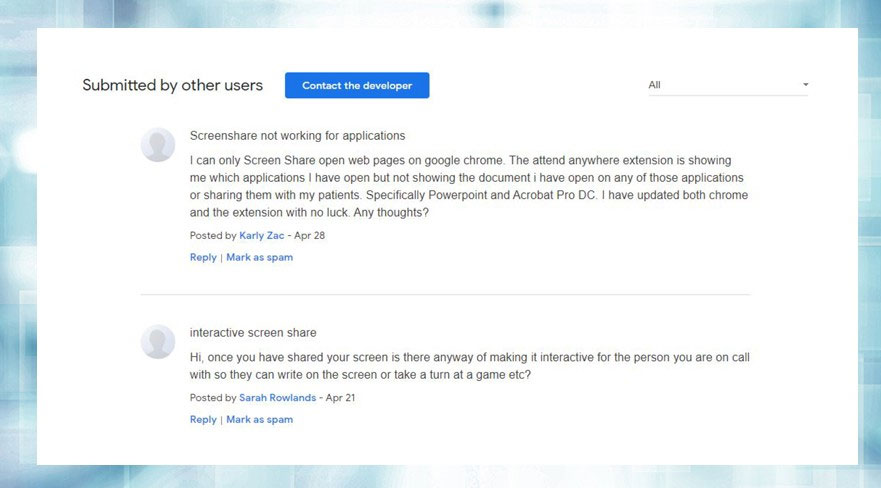 What is OneConsultation?
OneConsultation is a virtual consultation platform created by Nasstar and hosted in Microsoft Azure.
Microsoft had released a set of virtual health templates to show new remote advisor capabilities in Skype for Business Online. But, healthcare services looking for a telemedicine solution craved a simpler solution that didn't need ongoing management and support.
Like Attend Anywhere, healthcare professionals can offer virtual consultations to patients who are unable to attend in-person appointments.
By using the underlying Microsoft technology, OneConsulation ensures complete privacy and security while providing video functionality for both patient and doctor.
With OneConsultation, clinicians can access multiple waiting rooms and integrate with other healthcare apps for electronic healthcare records and remote patient monitoring.
OneConsultation has already facilitated over 100,000 video appointments in healthcare services like Cumbria, Northumberland, Tyne and Wear NHS Foundation Trust and Berkshire Healthcare NHS Foundation Trust.
Image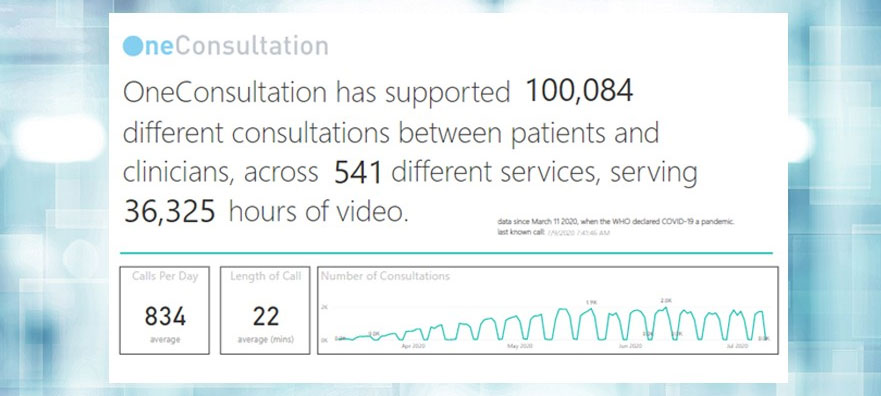 Since going live in April 2020, Cumbria, Northumberland, Tyne and Wear NHS Foundation Trust has carried out more than 15,000 online consultations using Nasstar's OneConsultation platform. 92% of patients using it said they would be willing to receive future mental health care by video call.
Key benefits of virtual consultations via OneConsultation include:
Faster appointments
Accessibility improvements
Secure and compliant consultations
Fewer cancellations
Simple experiences
Cost reductions
You can get a free trial of OneConsultation here.
How does OneConsultation Work?
Your patient joins their virtual consultation via a website. OneConsultation checks their microphone, speakers, and webcam to ensure all is working. Once confirmed, the patient waits in a virtual lobby for the doctor to arrive.
OneConsultation doesn't store any confidential information so doctor anonymity is maintained. There is no need for patients to install apps or plugins, ensuring a simple experience.
When prompted, doctors log into their waiting room and a patient arrives for their virtual consultation. When ready, the doctor joins the virtual consultation via Microsoft Teams or Skype for Business.
See OneConsultation in action below:
OneConsultation extends the benefits of Microsoft Office 365 to your patients and can be offered as a full end-to-end service.
You can even integrate with your existing scheduling tools and processes.
OneConsultation reviews
Having served over 35,000 hours worth of video consultations, OneConsultation has gained serious traction within healthcare providers.
Midlands NHS use OneConsultation to deliver their virtual consultation services and faced an issue with the number of patients they were seeing.
Since implementing OneConsultation, Midlands NHS has been able to scale its substance misuse services and see more patients.
"I can guarantee that we are now seeing people that we've never seen before, because of this new digital offer".
Berkshire Healthcare NHS Foundation Trust Digital Technologies Lead, Oliver Gibbs, explains how OneConsultation remedies their main issue of the invitation process between clinician and patient in this video.
Emily Birch, Psychological Wellbeing Practitioner at Berkshire Healthcare NHS Foundation Trust, says:
"Using video instead of a telephone absolutely makes a difference, particularly with the sensitivity of what we're covering and the emotion involved. It's nice to gauge how they might be feeling."
Susan Scupham, Clinical Service Manager commented on how comfortable patients are compared to a traditional telephone consultation.
"For the patient, it's good for them to see the therapost. It puts them at ease to see you."
On the professional services experience, Sarah Sollesse, Step 2 Innovation & Delivery Improvement Lead, says:
"Nasstar has been willing to take the time and understand our service and our needs. They've used their knowledge expertise to support and help us."
Outside of healthcare services, authorities like Humberside Police are using OneConsultation to communicate with victims and witnesses of crimes without needing to meet face-to-face.
On the success of OneConsultation, Chris Rowley, Deputy Chief Constable of Humberside Police said:
"I hope that this innovative step forward does lead by example and promotes that it is possible to stay well-connected with others whilst practicing social distancing."

 
Attend Anywhere vs OneConsultation
The comparison chart below highlights the key characteristics healthcare professionals should be looking for when comparing virtual consultation software.
Image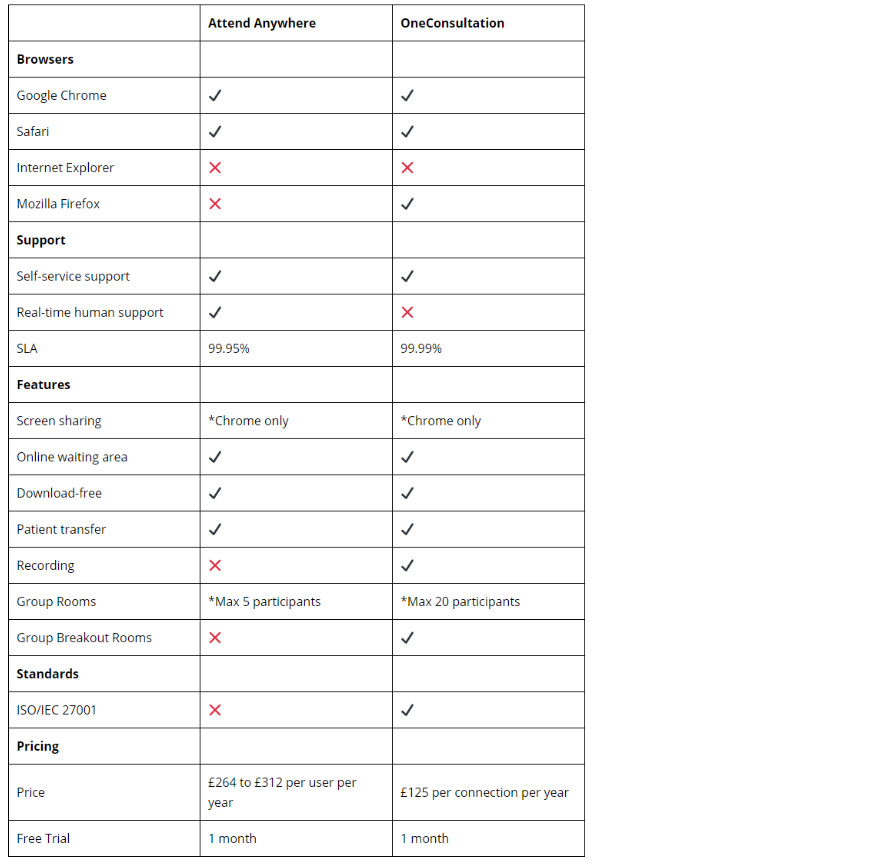 Browsers supported
Both Attend Anywhere and OneConsultation support Google Chrome and Safari. Neither platform yet supports Internet Explorer.
OneConsultation is the only platform to support Mozilla Firefox.
Virtual Consultation Support
Attend Anywhere and OneConsultation provide a thorough level of self-help support for users and admins.
Attend Anywhere also provides real-time support where users can call a helpline for assistance.
OneConsultation does not currently provide this service but provides a higher SLA. As the OneConsultation platform reports 99.99% uptime (compared to 99.95% of Attend Anywhere), the likelihood of a platform issue is lesser than Attend Anywhere.
Virtual consultation features
In terms of basic functionality like screen sharing, virtual waiting rooms, and patient transfer, both platforms come out even.
More advanced functionality like meeting recording, group rooms, and breakout rooms are available in OneConsultation.
Meeting recording
The option to record virtual meeting rooms (with patient consent) is available via ad-hoc call recording controls. During a meeting, a clinician can ask permission to record aspects of the meeting and turn on via their video controls.
Once the element that needs recording finishes, the clinician can pause or stop the recording. The patient does not have access to turn on or off the call recording.
Image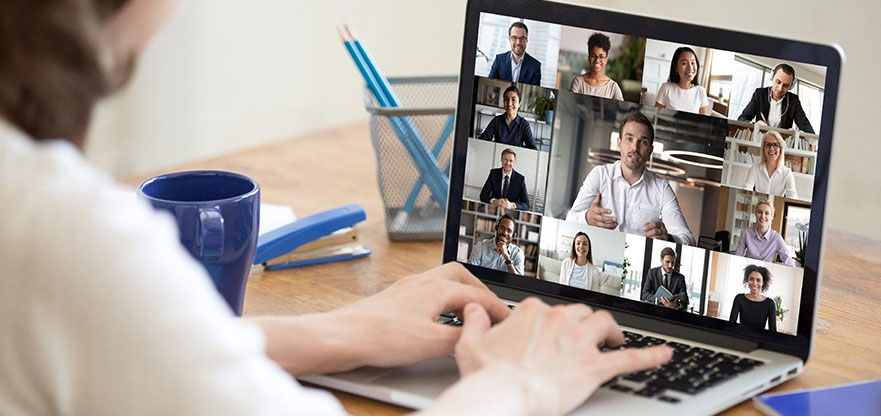 Group rooms
Attend Anywhere group rooms are only available for up to five people. This is ideal for patient-doctor scenarios where a small group of people can be informed of the same information at one time.
When you want to extend the functionality of a virtual consultation service to a genuine group environment, OneConsultation allows for group rooms of up to 20 people to be formed.
Here, doctors and clinicians can host group discussions or present information to a wider audience in one go. Rather than hosting several one-to-one sessions for small group therapies, you can host larger group sessions and save time repeating the same information in small doses.
Breakout rooms
OneConsultation also offers breakout rooms for you to take a large group meeting and break it out into smaller sessions. These are ideal for group therapy sessions that need to be broken down for a smaller group activity.
When you're ready to split the group meeting to breakout rooms, you will be asked how many rooms you would like to create. Once created, all attendees will join different breakout rooms.
Only the meeting host (the clinician) will be able to launch a breakout room. As a host, you can hop between different breakout rooms to ensure everything is in order.
At the end of the breakout session, you can end the meeting here or choose to bring all attendees back into a group meeting.
Virtual consultation pricing
Attend Anywhere charges based on the number of active users. For example, an active user as a signed-in user who has held at least one virtual consultation or meeting in the past calendar month.
If you have a high number of active users, this can become an expensive model to maintain. But, if you are a sole practice or clinic rolling out virtual consultation software, this is less of a concern.
Image

OneConsultation is licensed based on the number of concurrent users that connect to the service. There is no limit on the number of individual users or services that can use OneConsultation. There is no limit on the number of individual consultations that take place during the subscription.
Each time a user connects to a virtual consultation, a concurrent license is used and remains in use until the user disconnects. Multiple users can connect to consultations simultaneously and it is this concurrency of user connections that is limited by license.
Image

Conclusion
Both Attend Anywhere and OneConsultation provide virtual consultation software specifically designed for medical professions. This alone makes them both stand out ahead of using standard video conferencing technology to host doctor-patient video calls.
Having read through this comparison review, you will have learned the major differences between the platforms.
Looking at the comparison chart alone, there are so obvious conclusions that we can draw:
If you use Mozilla Firefox, OneConsultation is the only virtual consultation platform available.
With a 99.99% SLA, One Consultation commits to a higher uptime and platform availability.
If recording of patient consultations is a requirement, OneConsultation offers secure and ad-hoc recording.
For group scenarios, both platforms offer functionality. Attend Anywhere is ideal for small groups but OneConsultation can cater for up to 20 attendees.
If your company must adhere to ISO/IEC 27001 for information security management, Attend Anywhere does not support this.
A comparison chart can only tell you so much. The real value of virtual consultation platforms is seen when implementation starts and your chosen vendor scales up your bespoke needs.
To learn more about OneConsultation and to kick off your planning, click here.